Like I said in our Legoland post a couple weeks ago, we don't usually do a lot of theme parks, but it seems like we are becoming theme park junkies lately.
Since we were already going to be in Florida for the Fulltime Families Rally and a doTERRA Leadership Conference, we had decided back in December to get Disney World tickets as part of the kids' Christmas. It was a good way to avoid getting too much "stuff" for Christmas and let us focus on experiences instead.
Plus, we got a great deal on 5 day hopper passes through the military ticket office.
Thousand Trails Orlando
With our 5 days at Disney and the doTERRA Leadership Conference both in Orlando, we needed to find a place to stay for two weeks. The best deal we could find around the Orlando area was $40/night, which would have amounted to $560 for the two weeks we needed to be in the area. (Staying at Fort Wilderness, the Disney World campground, would have cost us $128/night, so we didn't even consider that as a plausible option.)
Yikes! That's Florida in the winter for you.
Then we found out there is a Thousand Trails resort just 20 minutes from Disney.
Thousand Trails is a campground membership club with several levels at different price points. We have avoided getting a Thousand Trails membership because the campgrounds just haven't been near anything we wanted to see or in places we wanted to visit. And we hadn't heard a lot of good things about the Thousand Trails system.
But after talking with several Thousand Trails members while we were at the Fulltime Families Rally and working out the cost, we decided the time was right to buy a Thousand Trails membership.
We ended up getting the lowest priced membership, which is called a "Zone Pass". This membership allows us to stay in any Thousand Trails resort for up to 2 weeks at a time, then we have to be out of the system for two weeks before using it again. The first 30 nights each year are paid for up front by the cost of the membership, then any additional nights are just $4/night.
For the cost of our 1-year membership, we could theoretically spend 4 weeks a year with no fee in Thousand Trails campgrounds and up to 22 more weeks a year at just $4/night. The main catch with the Zone Pass is it only allows us to use campgrounds in our chosen "zone", of which there are five throughout the U.S.
We were able to haggle with the Thousand Trails membership lady over the phone and get two zones for the price of one, which helped seal the deal.
What did it cost us? $627.15, including tax. Since we were able to use it right away for the two weeks we needed to stay in Orlando, we figured it was well worth it. And we still have 2 more weeks of no fee camping and 22 weeks of $4/night camping.
All this to say, we can now camp at Thousand Trails, which we've been flirting with for the last two years. And Thousand Trails Orlando (TTO as it's known to the members) turned out to be a decent place to stay for a couple weeks. It has a pool and a lake, tennis courts, and best of all, lots of other fulltime families.
Disney World
Disney World is a big place. It's not all just one big theme park, but rather a collection of four theme parks, two water parks, a shopping district, and several resorts. It's like its own city, complete with a monorail, bus system, auto repair center, gas stations and more.
Our five day hopper pass allowed us to visit the four theme parks on any five days (consecutive or non-consecutive). We planned to do the first four days our first week in Orlando, then take a break the next week while Angie was at the leadership conference.
But things don't always work as planned.
We spent our first day at Disney visiting Epcot. I'll just say this: If you go on the Mission: Space ride, take the green line. The more intense orange line left me feeling nauseated all day, and I don't get motion sickness.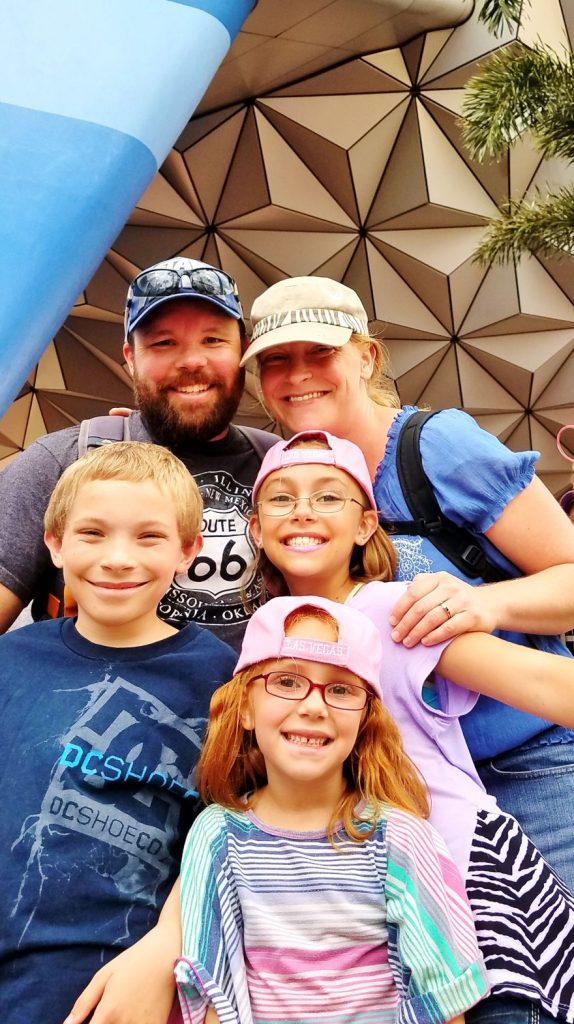 The next day, Wednesday, was rainy, so we didn't go to Disney and just hung out doing school and work.
Then on Thursday we went to Magic Kingdom. This one is very similar to Disneyland in California. It turned out to be a very hot and busy day, so I kept thinking of Jim Gaffigan's bit about visiting Disney. Who's the dumbo?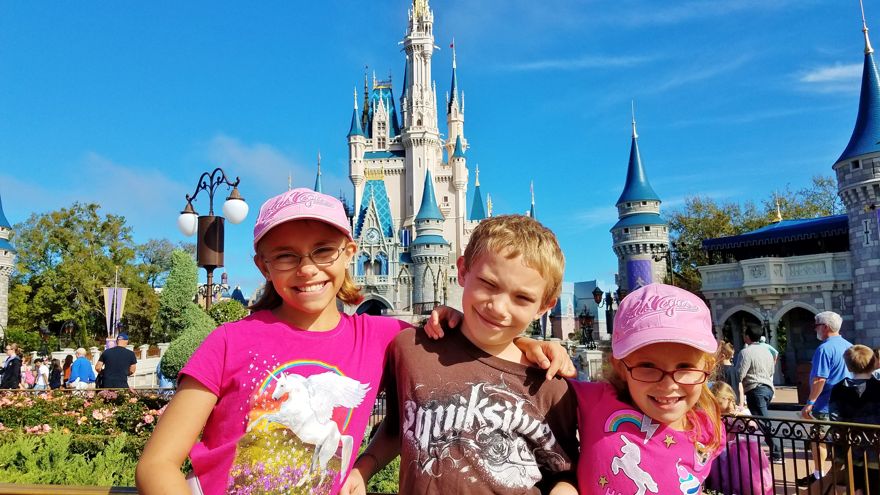 Nathan ended up coming down with a fever in the afternoon, so we went home early. He wasn't feeling well for the next few days, which left us staying around the campsite for the rest of the week.
Abby took advantage of the down time to set up her survival bracelet stand. Unfortunately, there weren't too many customers.
Then Ali came down with a fever on Sunday night, so we didn't go to Disney on Monday or Tuesday either.
We ended up going back to Magic Kingdom on Thursday, but without Angie since she was at the leadership conference. This turned out to be a much less crowded day, so we were able to do more with less waiting in line.
Then we spent Friday visiting Animal Kingdom and Saturday at Hollywood Studios.
Animal Kingdom ended up being our favorite day by far. It was not very crowded and the weather was great. We got to ride everything we wanted and didn't spend too much time waiting in line. The Expedition Everest roller coaster is one of the best we've ever been on.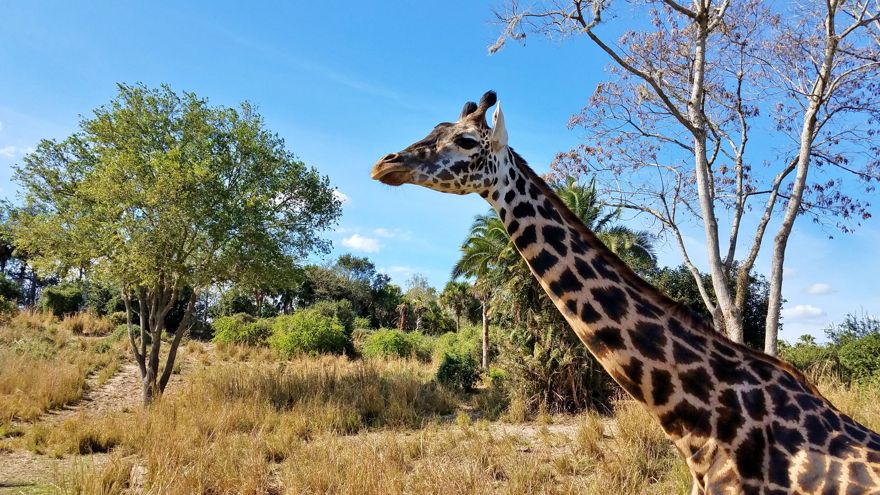 Hollywood Studios was a nice way to end our Disney trip. It doesn't have a lot of rides. Instead there are a lot of really good shows and performances that were all fun to watch. The kids got to participate in a Jedi Training Academy, which was one of the highlights of the day. Then we stayed until closing to watch the fantastic Star Wars themed fireworks show.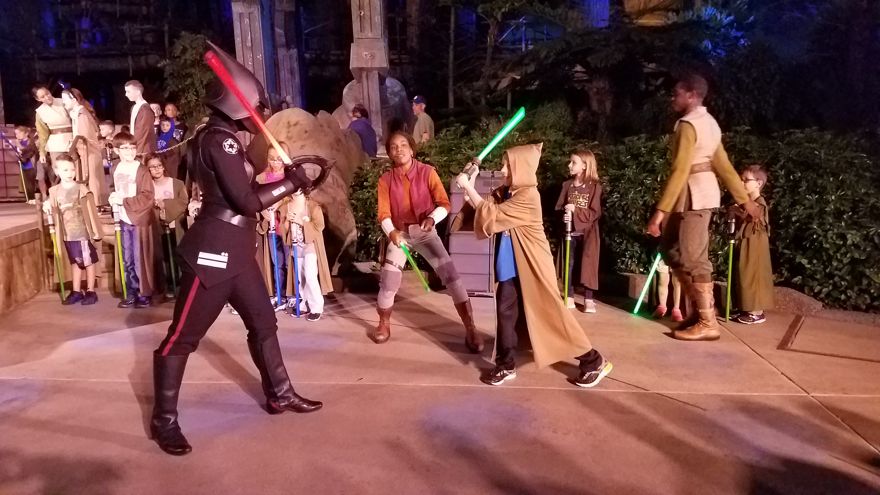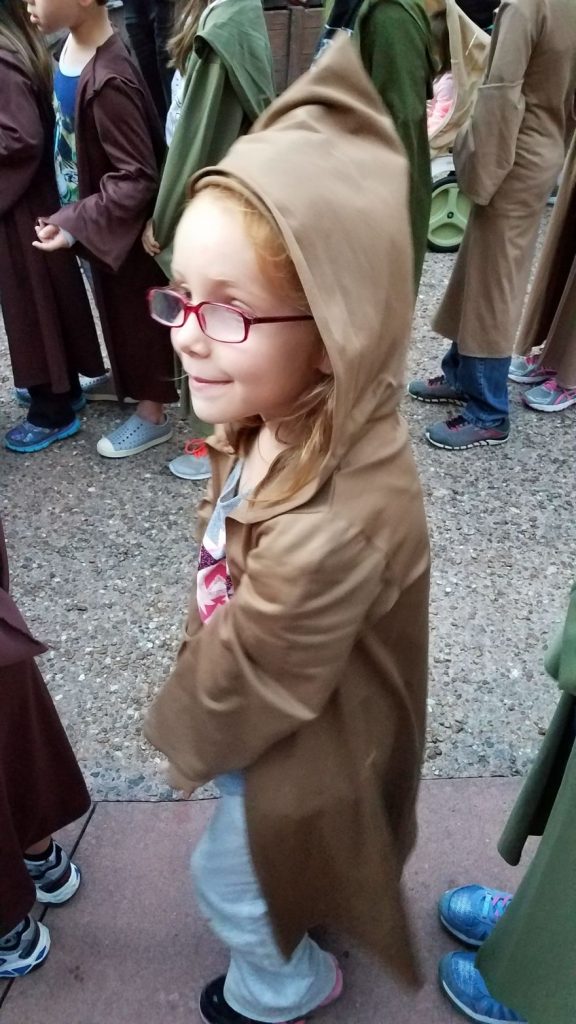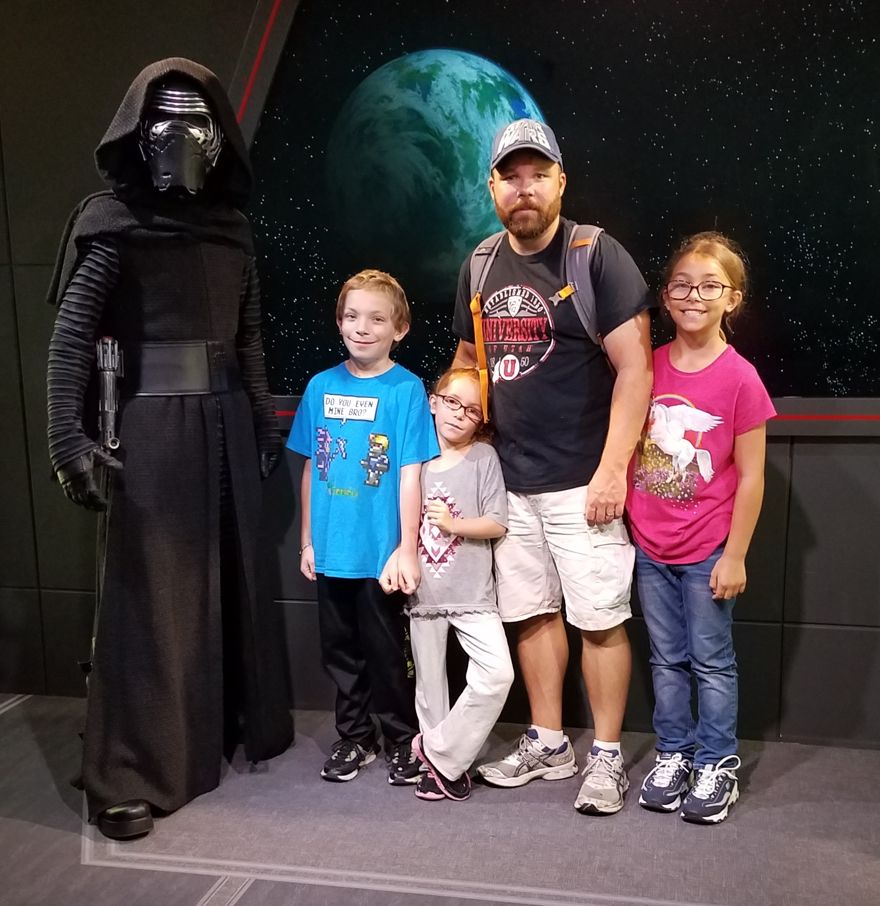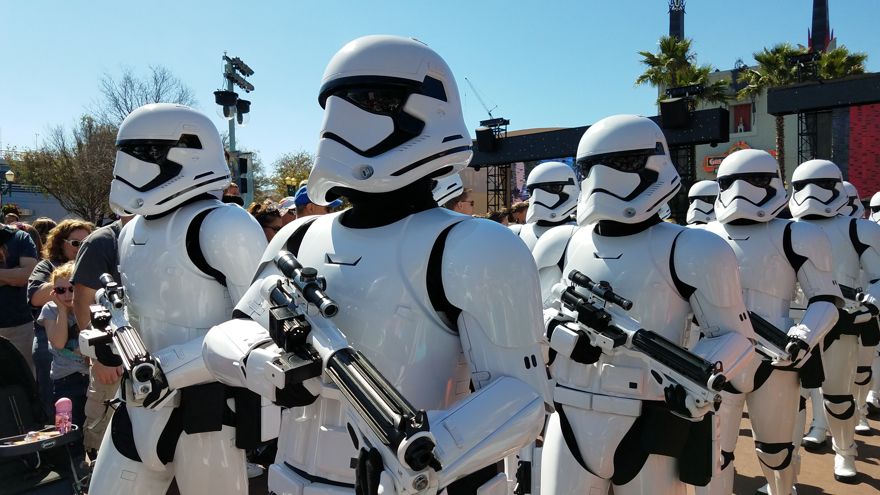 You can see more of the pictures from our Disney trip on our Facebook page.