With the holidays around the corner, it's time to start figuring out what to get for that RV and camping enthusiast in your life. Whether they have a motorhome, 5th wheel, travel trailer, or just like to camp in tents, here are 20 of the best gift ideas to help inspire you on what to gift them.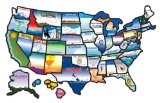 Any RVer who travels a lot needs a sticker map like this to keep track of where they've been. It's also a neat way to show off to fellow travelers.
2

Travel Guides and Maps

These excellent travel guides are perfect for finding the best scenic drives and most interesting places to visit. They will make a great addition to any RVer's library.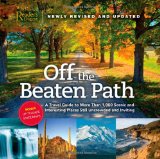 Off the Beaten Path: A Travel Guide to More Than 1000 Scenic and Interesting Places Still Uncrowded and Inviting. This travel guide highlights 1,000 of the most overlooked must-see destinations in America. It includes hundreds of full-color photos, up-to-date maps, and everything you need to know to plan a visit to each location.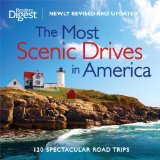 The Most Scenic Drives in America, Newly Revised and Updated: 120 Spectacular Road Trips. Why take the boring route when there's a spectacular scenic route that goes to the same destination? This book is full of color photos, maps, and directions to help travelers find the most scenic road every time.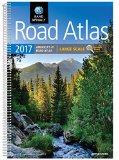 This new updated Rand McNally 2017 Road Atlas will keep an RVer on the right path, even when the GPS stops working.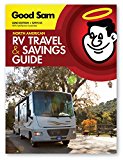 A lot of RVers could use discounted camping. This Good Sam RV Travel Guide lists 12,500 campgrounds in the U.S. and Canada, including ratings, amenities, and contact information. Plus it includes loads of coupons for Camping World.


3

Passport America Membership

Who doesn't want to save on campground fees? Passport America is one of the best discount campground clubs, allowing members to save 50% on almost 2,000 campgrounds around North America. Best of all, a yearly membership is less than $50, which is easily made up in just a few nights of half-priced camping.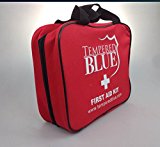 A good first aid kit is a definite necessity for anyone who spends time camping or away from civilization.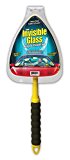 A windshield cleaning tool makes it easy to keep the hard-to-reach glass on a big windshield clean and clear.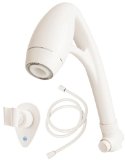 The Oxygenics shower head is well known as the preferred replacement shower head for RVs. It is so much better than the typical stock shower heads. The Oxygenics works by injecting air into the stream, providing a nice consistent flow even when the water pressure is low. At the same time, it conserves precious water by keeping the flow to 2 gallons per minute.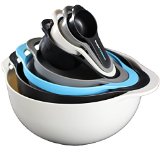 RVers can save space in the kitchen by using a set of nesting kitchen bowls. Most come with a variety of mixing bowl sizes, plus all the standard measuring cups.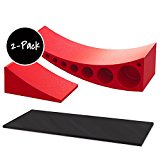 A set of Andersen Levelers makes it simple to level a 5th wheel or travel trailer. Simply place the levelers in front of the tires and pull forward until reaching the desired height.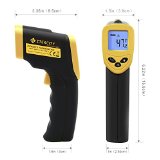 A thermal gun is helpful for keeping an eye on tires and hubs at each stop on a long drive. It's also great for cooking and grilling.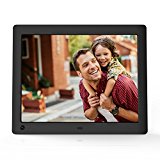 RVers and other travelers take a lot of pictures. A digital photo frame is a great way to show them off.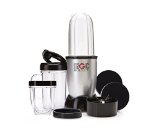 A mini blender is just the gift for an RVer. It's small and light weight, yet powerful enough to make tasty smoothies, shakes, and salsa.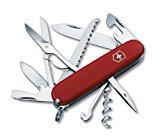 Campers need a good pocket knife. A Victorinox Swiss Army knife has been the standard for quality and durability with all the right tools for any camping situation.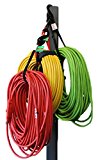 A set of easy hook bungee cords will help keep all those RV cords and hoses organized properly.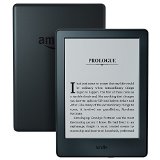 RVers know carrying a lot of books around isn't really practical. That's why a lot of travelers love to use e-book readers, such as the Kindle. They don't cost much, but can hold hundreds of books and the battery lasts for weeks.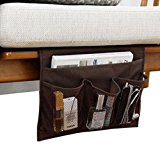 Space is always at a premium in an RV, especially in the bedroom. A bedside caddy is a handy place to store glasses, a book, flashlight, and other small items you might want near the bed.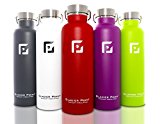 A good insulated stainless steel water bottle will keep water nice and cold for hours, even in the hot sun.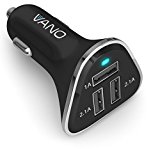 Nowadays pretty much everyone can use a good USB car charger for keeping cell phones, tablets, Kindles, and other devices topped off and ready to go.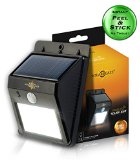 This solar-powered LED security light is easy to install on a motorhome or trailer. It has double-sided peel-n-stick tape and no wiring required.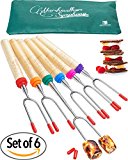 Pretty much every RVer and camper will roast hot dogs and marshmallows at some point. A good hot dog roasting set makes it so much easier to create those great camping memories.
If all else fails, a gift card is always a great idea for just about anyone. You can get gift cards to just about anywhere you can think of here.

---
What are your favorite gift ideas for RVers? If you are an RVer, what gift would you like to receive? Leave a comment below to let everybody know!