Over the last few weeks we've had the opportunity to visit many of the historical sites related to the founding and early years of The Church of Jesus Christ of Latter-day Saints, commonly known as the LDS church and often called the Mormons.
It was a pilgrimage of sorts, an opportunity to learn not only about our spiritual heritage, but also our ancestral heritage. These places are rooted deeply in our souls as places where our ancestors lived, walked, and worshiped. Places where we believe the Gospel of Jesus Christ was restored to the earth in its fullness and where the beliefs that today shape our daily lives were born.
How much our lives have been determined by the decision of those ancestors 6 and 7 generations back to follow the spiritual promptings which led them to gather in the 1830s and 1840s in Kirtland, Ohio; Independence, Missouri; and Nauvoo, Illinois.
Many of them left lives of relative comfort in the the British Isles and other European countries to build new lives as they followed their convictions.
It's difficult to adequately describe the feelings which have followed us through these special places.
Feelings of awe, gratitude, and respect as we've heard stories of sacrifice and hardship, joy and love, conversion and commitment to God.
Feelings of peace, reverence, and quiet reflection as we've walked through places which we call sacred and pondered on the events which happened there.
Feelings of renewed faith, commitment, and devotion. Hoping we live up to the memory of those who've gone before.
Notes about the Sites Visited
These are the sites we visited, in order, and the amount of time we recommend spending at each one. We've included notes we feel might be helpful to anyone planning a similar trip. The sites owned by the Church of Jesus Christ of Latter-day Saints are free to visit and include guided tours. Many also include very well made video dramatizations of the significant events that took place there.
While traveling between the various church historical sites, we also had a chance to stop at Niagara Falls, Dayton Ohio (hometown of the Wright Brothers), Springfield Illinois (Abraham Lincoln's hometown), and the Truman Presidential Library and Museum.
Priesthood Restoration Site, Susquehanna, PA
We stopped at this site, formerly called Harmony, Pennsylvania, on the drive from southern Pennsylvania to Palmyra, NY. The new visitor center was dedicated in 2015. The site includes a recreation of the Emma and Joseph Smith cabin and the home of Emma's parents, the Hales. There is a path through the stand of trees where the Melchizedek Priesthood was restored and you can drive down to the river where the Aaronic Priesthood was restored.
Website
Time: 2-3 hours
Palmyra, NY
There are several places to visit in the Palmyra area. It can be done in a day, but it will be very rushed. We spent two days to adequately visit each site. The Palmyra Temple is right next to the Smith Farm.
The Sauders store is a great place to stop for lunch if you visit the Peter Whitmer farm in the morning. They have a deli with amazing sandwiches and soups, huge ice cream cones for only a couple dollars, and a store full of bottled goods, cheeses, rolls of Amish butter, and other unique items.
Website
Time: 2 days
Place to Stay: Cheerful Valley Campground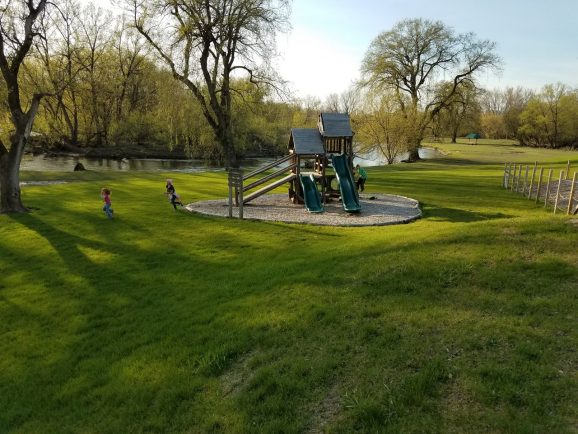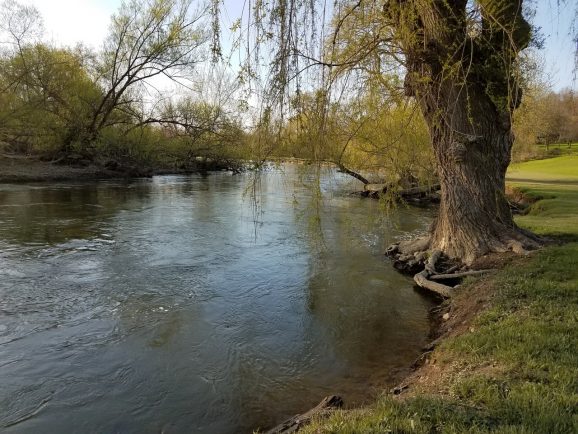 Peter Whitmer Farm, Waterloo, NY
This is where the church was officially organized on April 6, 1830. Has a replica of the log cabin and a visitor center with exhibits and a 20-minute movie.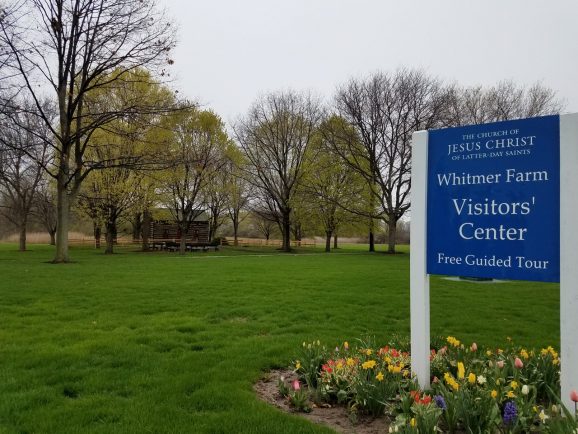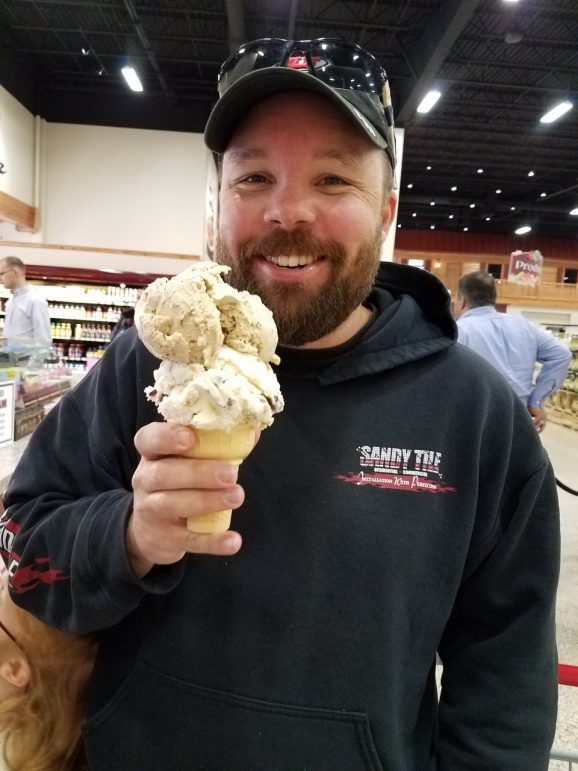 Smith Farm and Sacred Grove, Palmyra, NY
After a short stop in the visitor center, there's a guided tour of the Smiths' two homes, then a self-guided walk through the Sacred Grove.
Hill Cumorah, Palmyra, NY
Exhibits in the visitor center, then a self-guided walk to the top of the Hill Cumorah.
Grandin Print Shop, Palmyra, NY
Completely restored print shop includes a guided tour of the printing press and the whole process that was used to print 5,000 copies of the Book of Mormon. The kids really enjoyed this one.
Kirtland, OH
This was the headquarters of the church from 1831 to 1838 and where church members built their first temple.
Website
Time: 1 day
Historic Kirtland Village
There's a nice visitor center with a guided tour of a restored village. The tour includes Newel K. Whitney's store that housed the first School of the Prophets, the room which led to the Word of Wisdom.
Kirtland Temple
This site is owned by the Community of Christ and includes a short film and tour of the Kirtland Temple. The tour is $5 per person, which is used to fund the preservation of the temple.
Nauvoo, IL
We spent six days visiting Nauvoo and the surrounding area. There is a lot to do, including tours of historic homes and shops, a visitor center with several films, and horse carriage and oxen wagon rides. Most of the sites and activities in the historic area are completely free. A tour of the Joseph Smith Mansion house and a few other historical buildings owned by the Community of Christ costs $4/person to help with preservation and maintenance.
The Land and Records office is a must for anyone with ancestors who may have lived in Nauvoo. You can look them up by name and find historical records about them, including any known stories, journals, and a map of where their property was located. Make sure to bring the names of any ancestors to look up, which you can get by researching on FamilySearch.org or Ancestry.com before your visit.
A special stop for Nate was visiting the grave site of Edwin S. Little, his 4th great grandfather. It's about an hour drive from Nauvoo in Iowa. Edwin was Brigham Young's nephew and one of the first people to die on the Mormon Trail when he became ill with a fever after helping wagons cross the frigid Mississippi river in February 1846.
We would recommend spending at least 3 days in Nauvoo, but there's enough to do to fill a week.
Historic Nauvoo Website
Nauvoo Visitor Center Website
Time: 3-6 days
Places to Stay: Nauvoo State Park or Camp Nauvoo Campground (ask about weekly rate)
Some of our favorite Nauvoo area sites
Family Living Center – Make rope, taste bread baked in a brick bustle oven, other activities
Oxen Wagon Ride
Blacksmith Shop
Bakery
Print Shop
Trail of Hope
Carthage Jail, Carthage, IL
Independence, MO
The two main stops for us in the Independence area are the LDS Visitor Center and the Liberty Jail. Independence also has other historical sites not related to the church, including the Truman Presidential Library.
Website
Time: 1-2 days
Place to Stay: Campus RV Park (Goodsam, Escapees, FMCA)