Our most recent National Park visit was to the Everglades, "the only subtropical preserve in North America", whatever that means.
It's also the largest mangrove ecosystem in the western hemisphere, the largest continuous stand of sawgrass prairie in North America, and the only place in the world with both alligators and crocodiles.
It's also home to swarms and swarms and swarms of mosquitoes.
They were so bad we avoided spending any time outside our 5th wheel in the campground. Even mosquito spray didn't completely deter them.
Our original plan was to stay in the Long Pine Key campground, close to the main entrance of the park and where the mosquitoes aren't as bad. But when we arrived at this first come, first serve campground, there were no more sites available.
So we drove 38 miles into the park to the Flamingo campground, which was closer to the marina and hiking opportunities, but was also full of mosquitoes.
We ended up spending most of our time at the visitor center and the marina, where the breeze was strong enough to keep the blood suckers at bay.
On our first day in the park, we saw two huge crocodiles basking along the riverbank near the marina. Then we picked up junior ranger books in the visitor center and explored the exhibits.
Most of the park is covered in water, so it's hard to see much there without some kind of boat. The marina offered boat tours, but at $35 per person, it was a little steep for us.
Then we found out we could rent a motorboat for a couple hours for less than half of what the boat tour would have cost, so on Saturday morning that's what we did.
We took the boat up Flamingo Canal and into Coot Bay, then crossed Coot Bay into Whitewater Bay. We saw plenty of mangroves, lots of fish, a couple crocodiles, and a manatee mother and baby.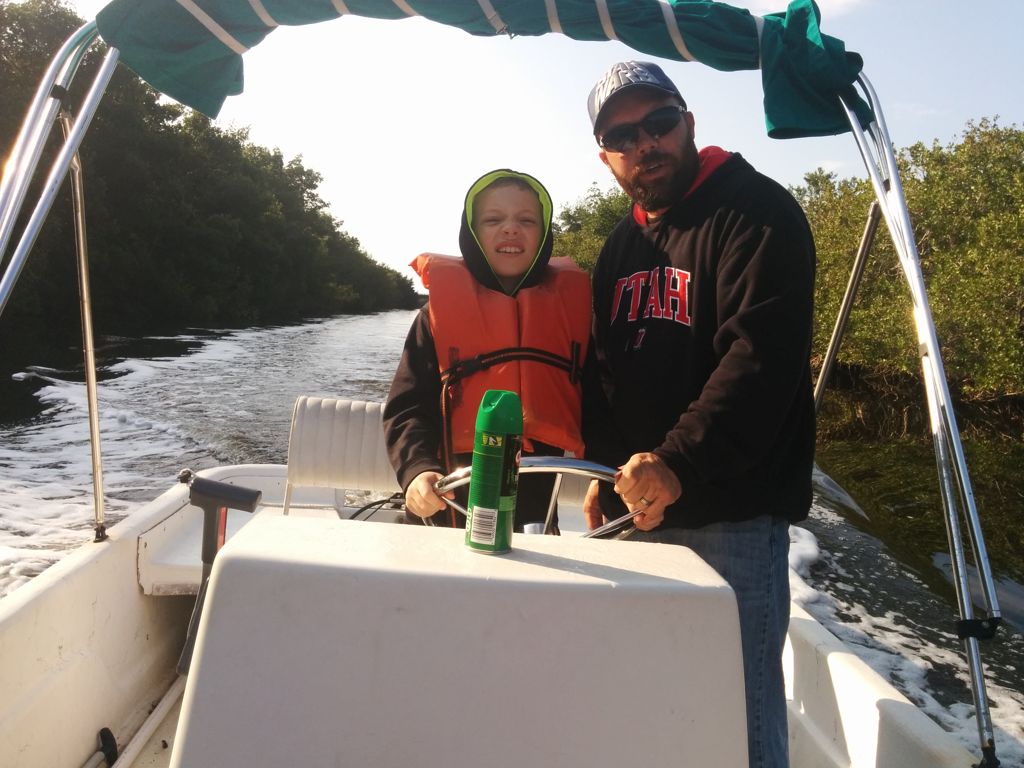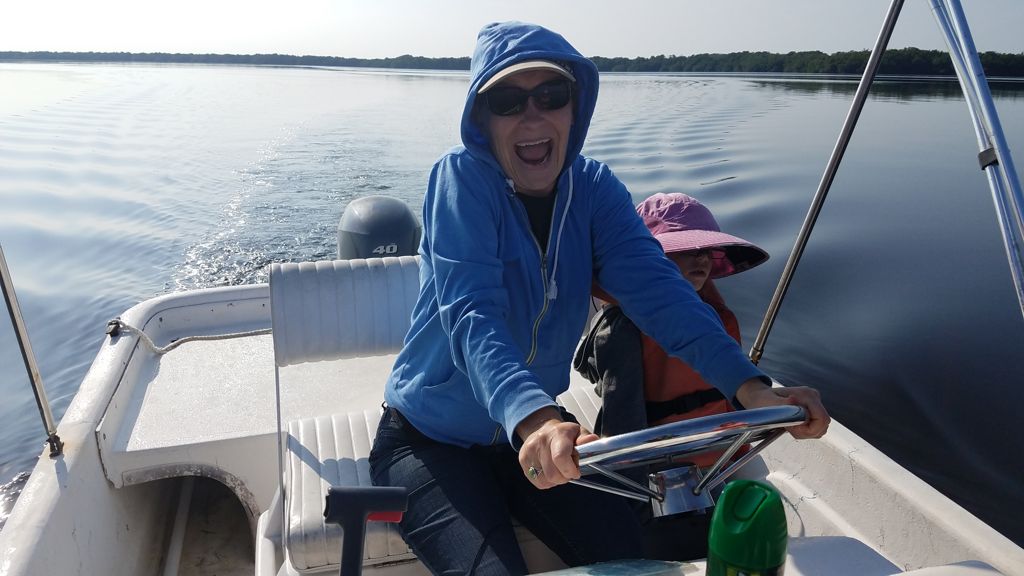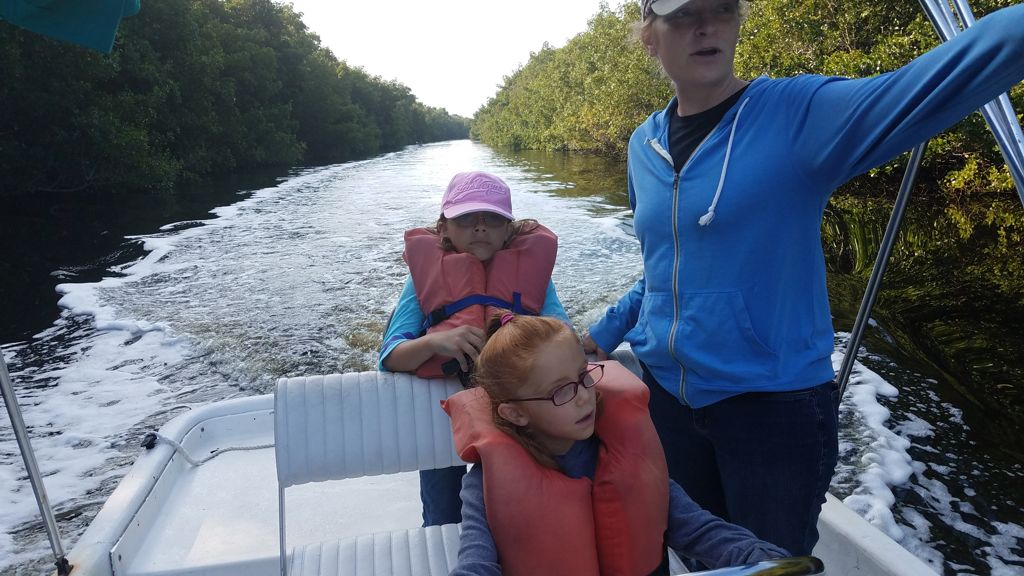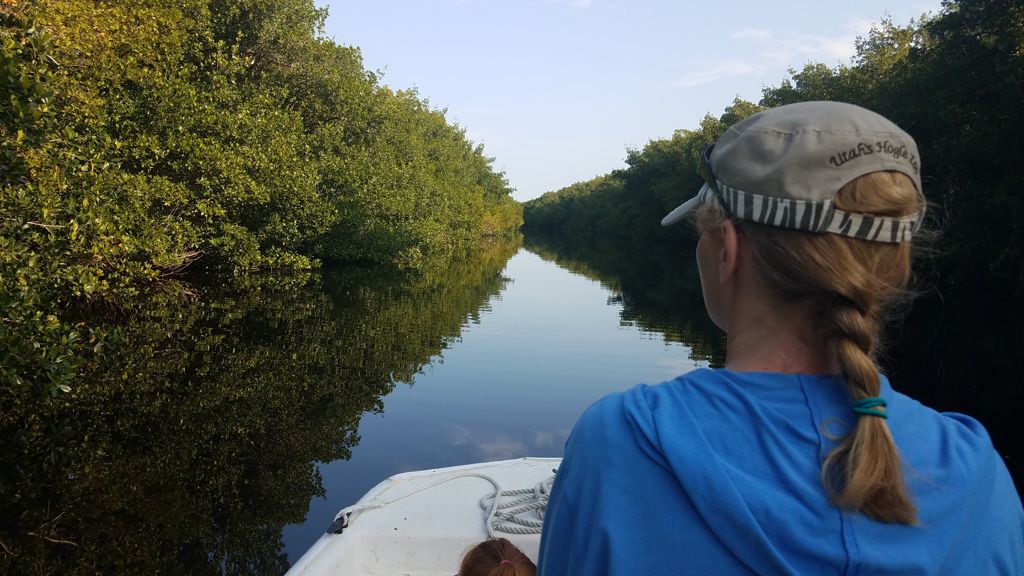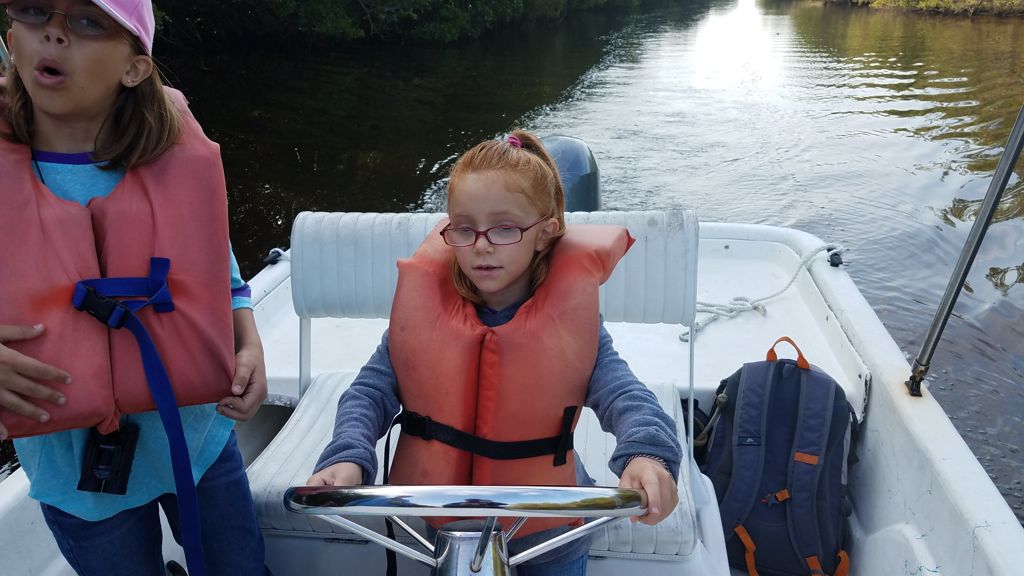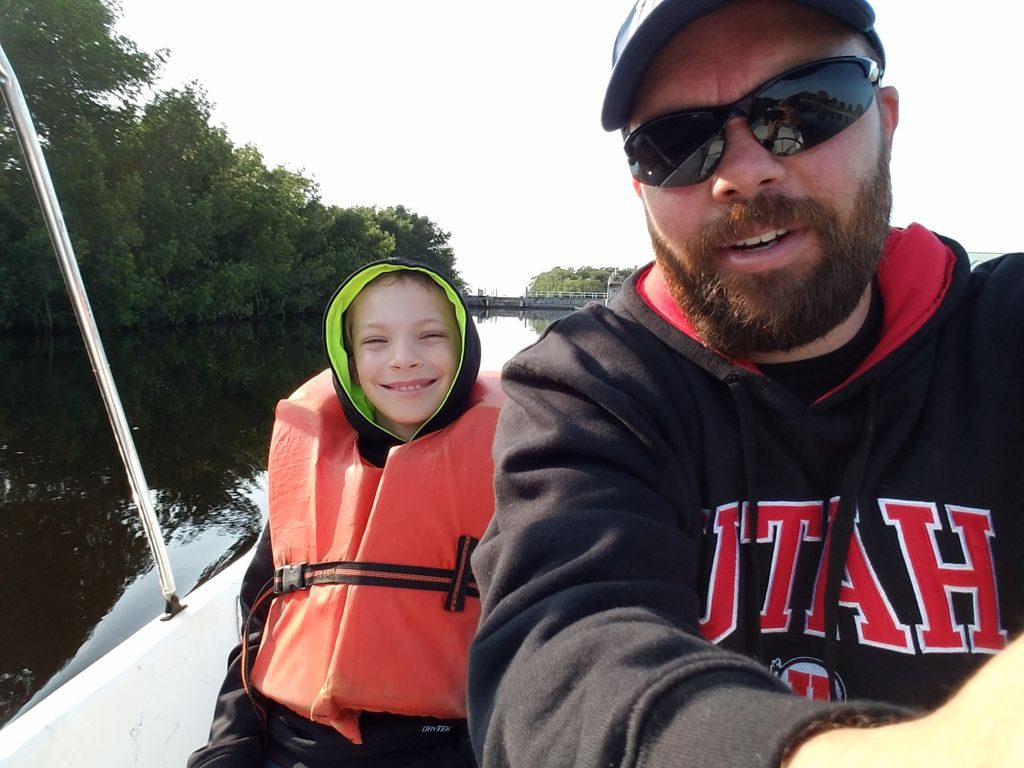 After the boat ride, we went back to the visitor center where the kids received their Everglades Junior Ranger badges.
The rest of our time in the park was spent hiding from mosquitoes in our 5th wheel or going on bike rides.