After several fantastic days in New Orleans, it was time to continue on our way to the Fulltime Families Rally in Tallahassee.
The first stop on this last stretch of our journey was in Gulfport, Mississippi, where we spent the weekend. We had planned this stop into our route to meet with friends we had met the previous year while staying in Oceanside. We were delighted to visit with Jody and Mark and family and renew our friendships. Ali was especially thankful to spend a couple of days with her friend Maria and we all enjoyed a wonderful Sunday afternoon meal together.
We continued the drive toward Tallahassee on Monday, with a few special stops on the way.
Our first was at the Pensacola Naval Air Station, where we visited the National Naval Aviation Museum. We saw aircraft and displays covering the gamut of Navy and Marine Corps aviation history, including jets flown by the Blue Angels, the helicopter used as Marine One by Presidents Nixon and Ford, and a very nice re-creation of a typical American street and shops during World War II.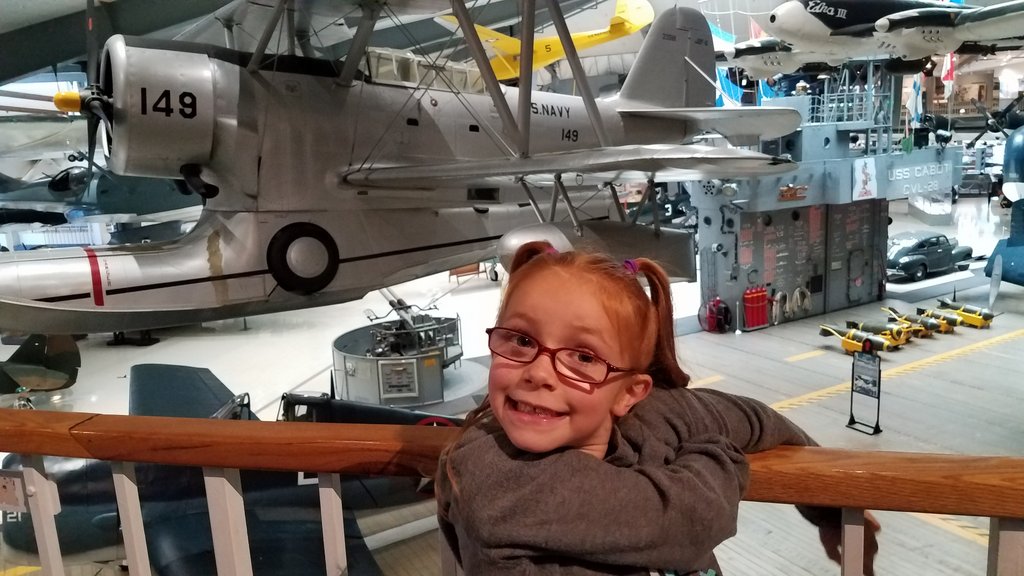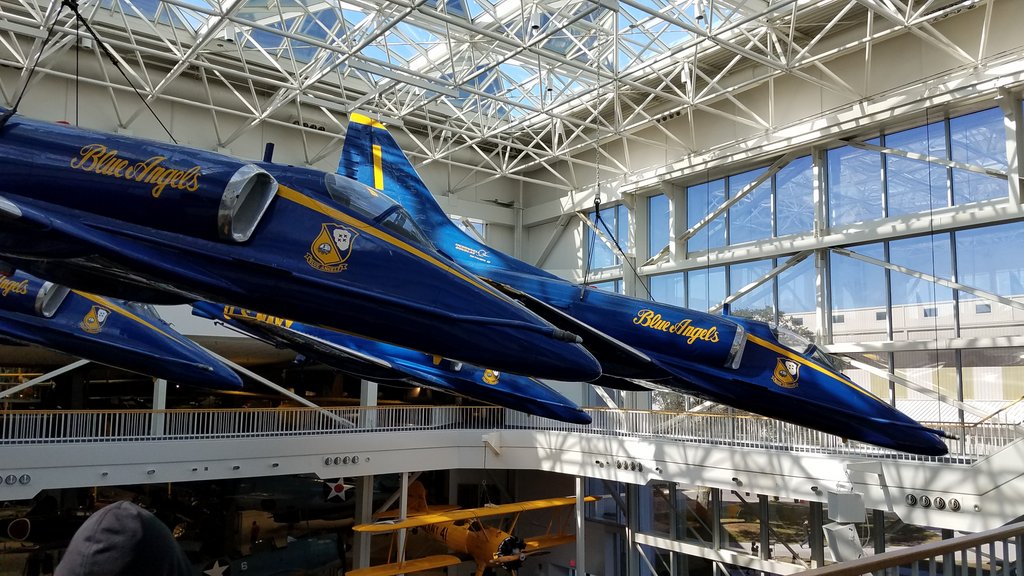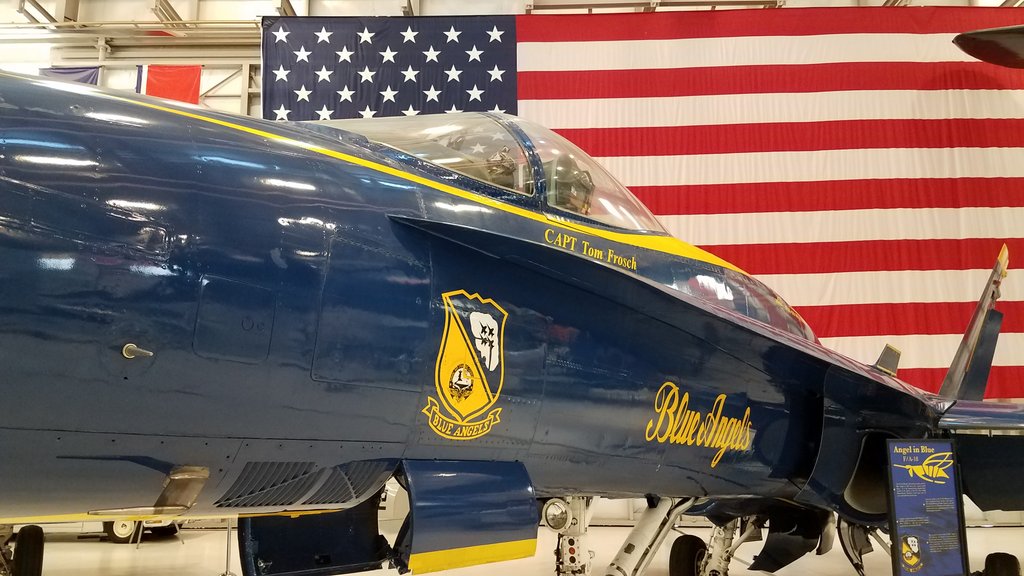 One of the best parts of the visit was talking with a docent who grew up during World War II. She was able to tell us all about how things were rationed as the entire country came together to assist with the war effort.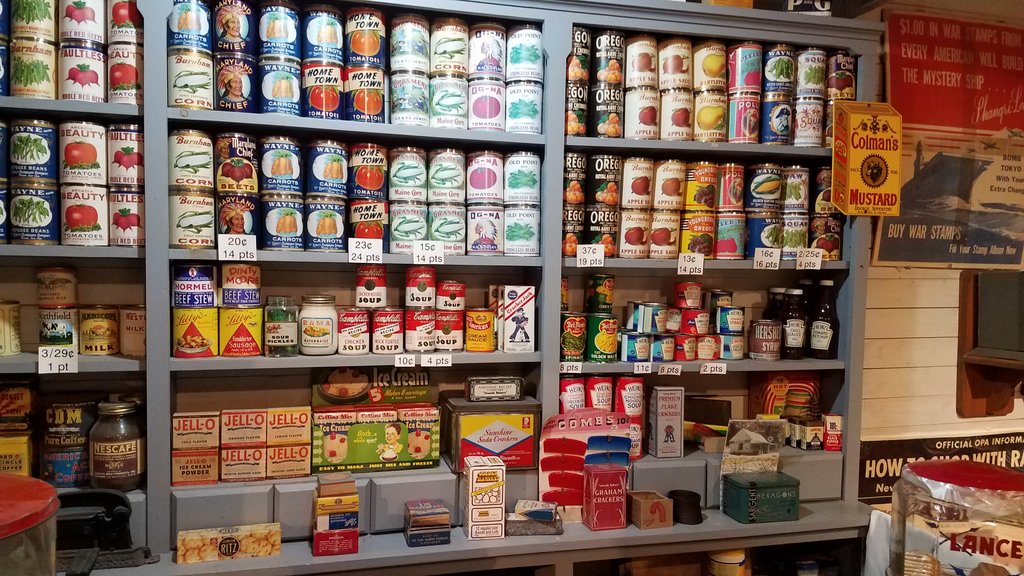 The kids loved climbing into the many open cockpit simulators and pretending to fly around.
After lunch, we stopped at the nearby Fort Barrancus, part of the Gulf Islands National Seashore. The fort was originally built by the Spanish in 1797 to help defend the Pensacola harbor from the British. It had cannons that could reach up to one mile. The United States later built up the fort even more in the 1840s. We enjoyed exploring the tunnels cannon positions throughout the fort and learning about the history of the Pensacola area.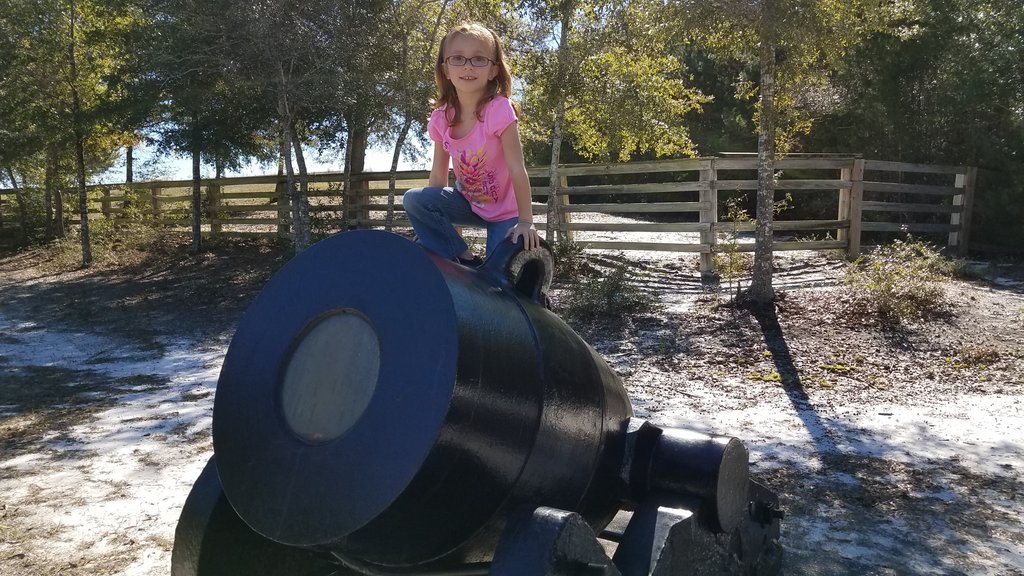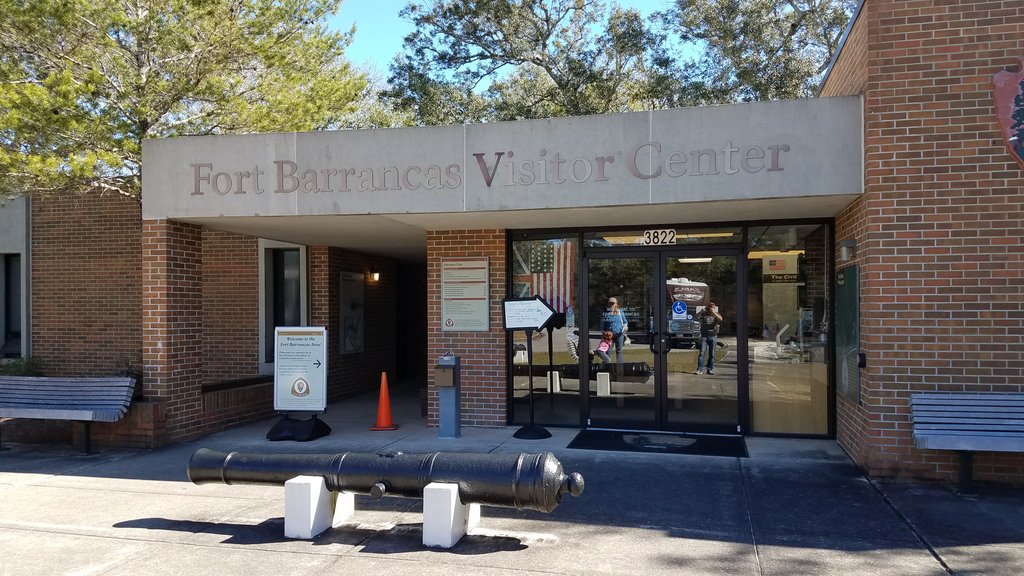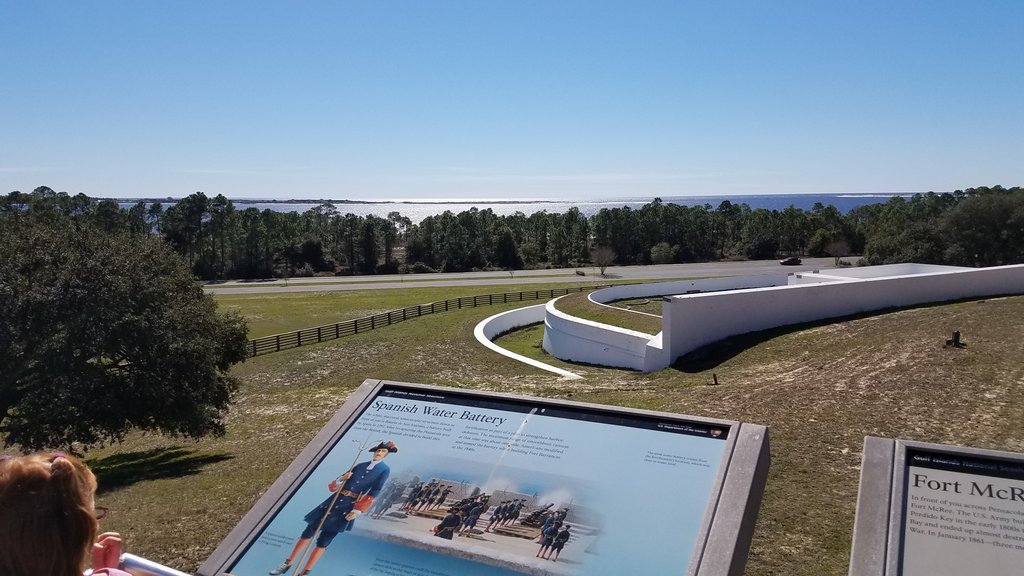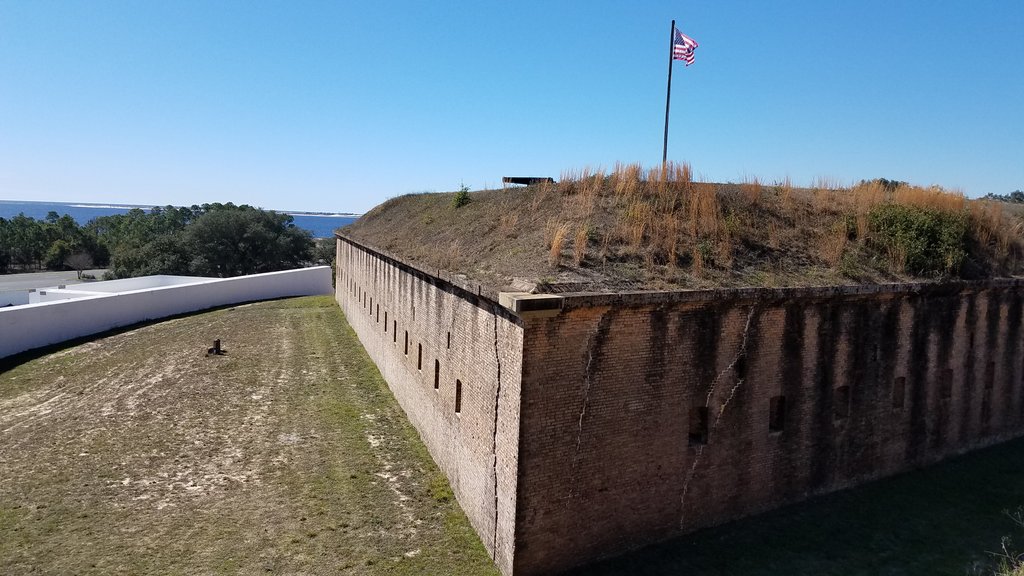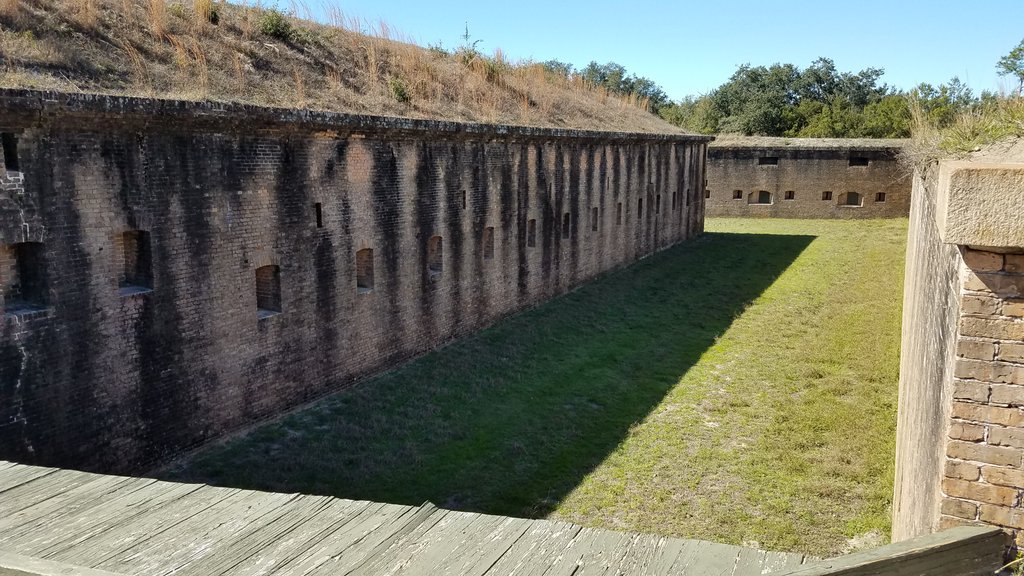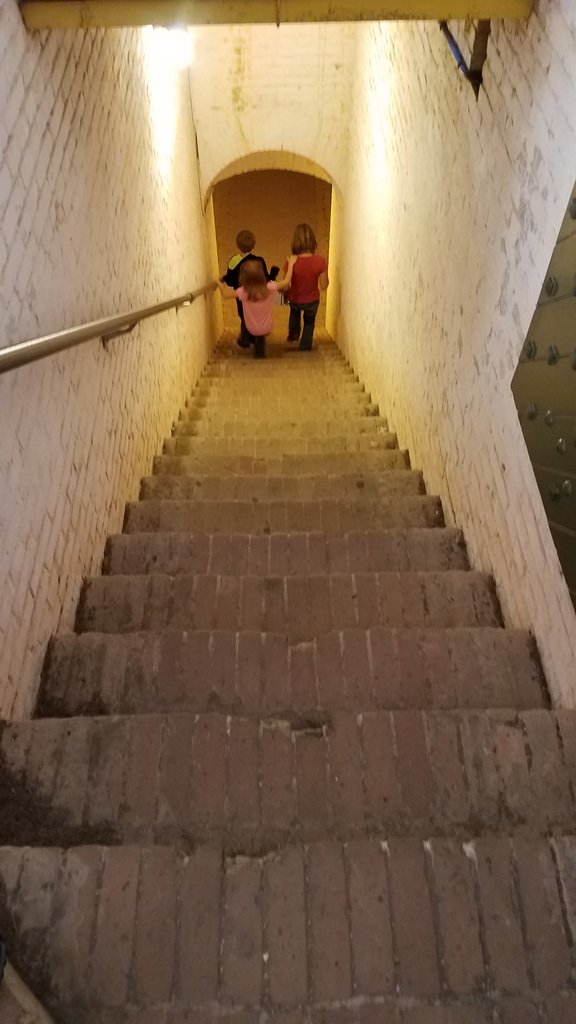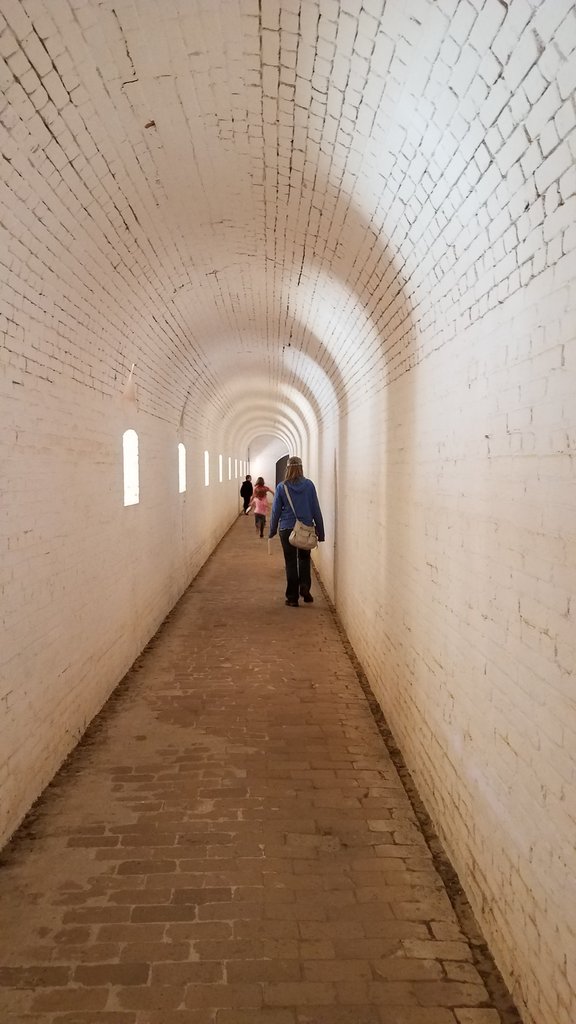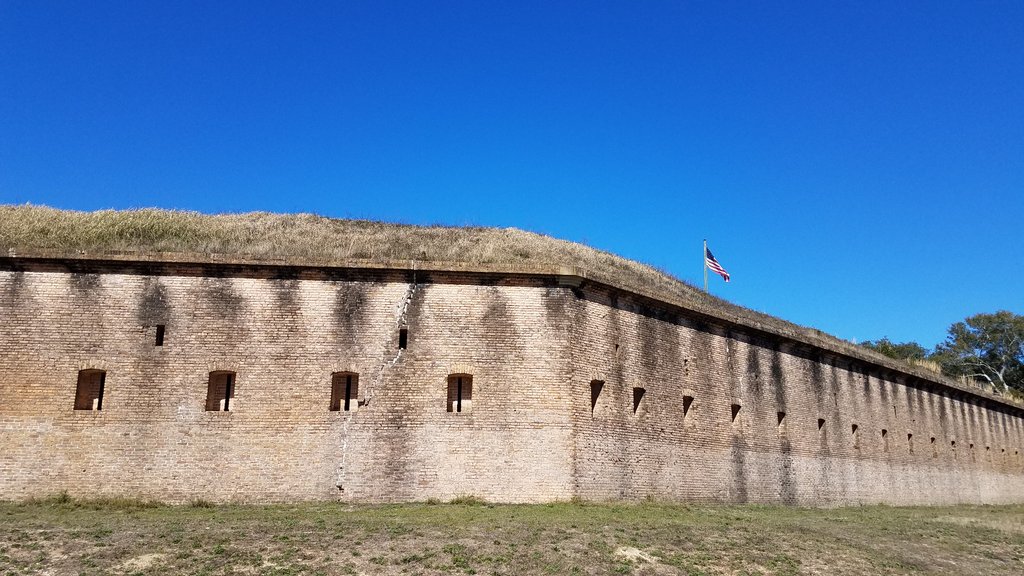 Then we finished the day by stopping at Fred Gannon Rocky Bayou State Park in Niceville, Florida. We chose this stopping point so we could spend the evening with Stacy and Chris, good friends from when we lived in Monterey, CA eight years ago. We enjoyed eating dinner and visiting with them for the evening, then continued to Tallahassee the next morning. But we first had to drive out to Destin, FL, and walk along one of the beautiful white sandy beaches at Henderson Beach State Park.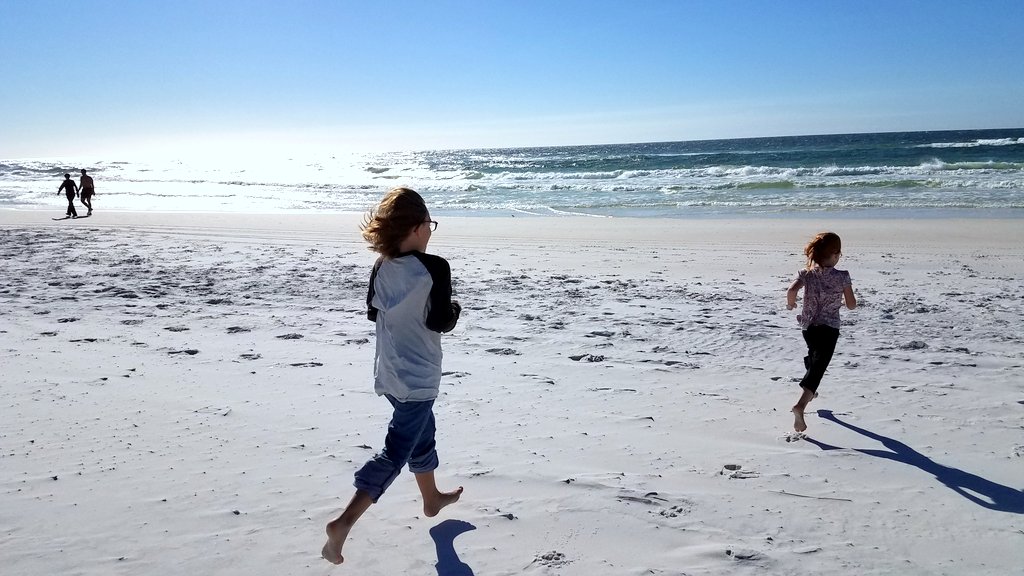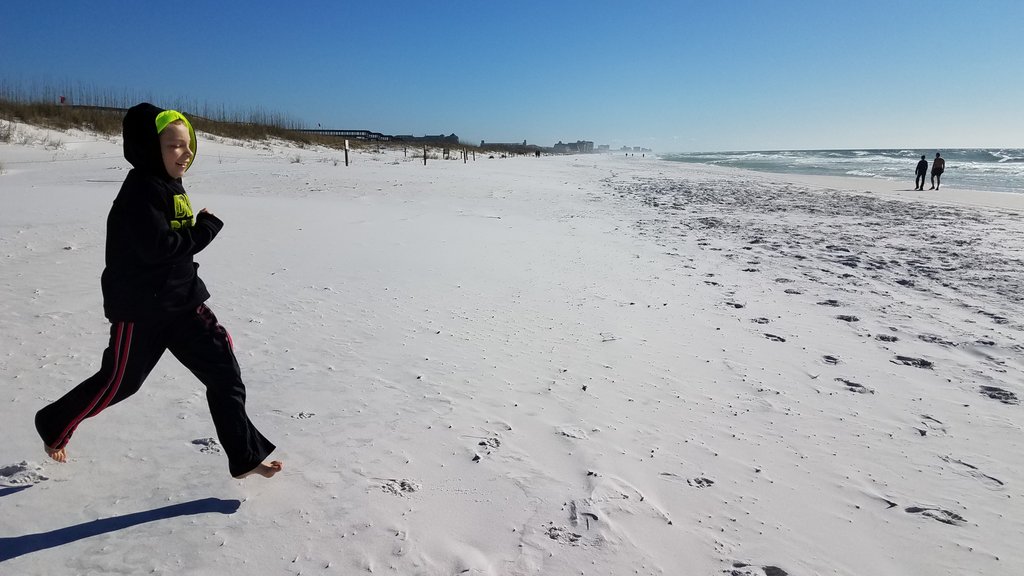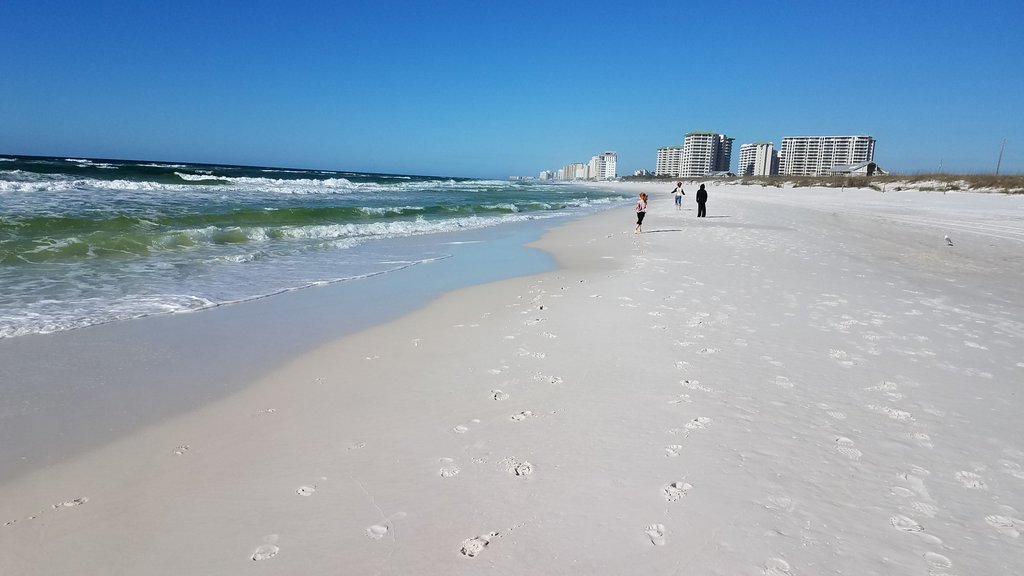 The Fulltime Families Rally
We arrived at the North Florida Fairgrounds in Tallahassee on Tuesday afternoon and quickly found a spot near our friends the
Heatons
who had beat us there by one day. As the rally didn't officially start until Thursday, there were more families trickling in the rest of the day Tuesday and all day Wednesday.
It was amazing to see so many traveling, homeschooling families all in one place! There were around 85 families in attendance at the rally, which made for a huge number of kids running around. One of the best parts of the event was the kids being able to get together and play with so many other kids. They had such a good time together.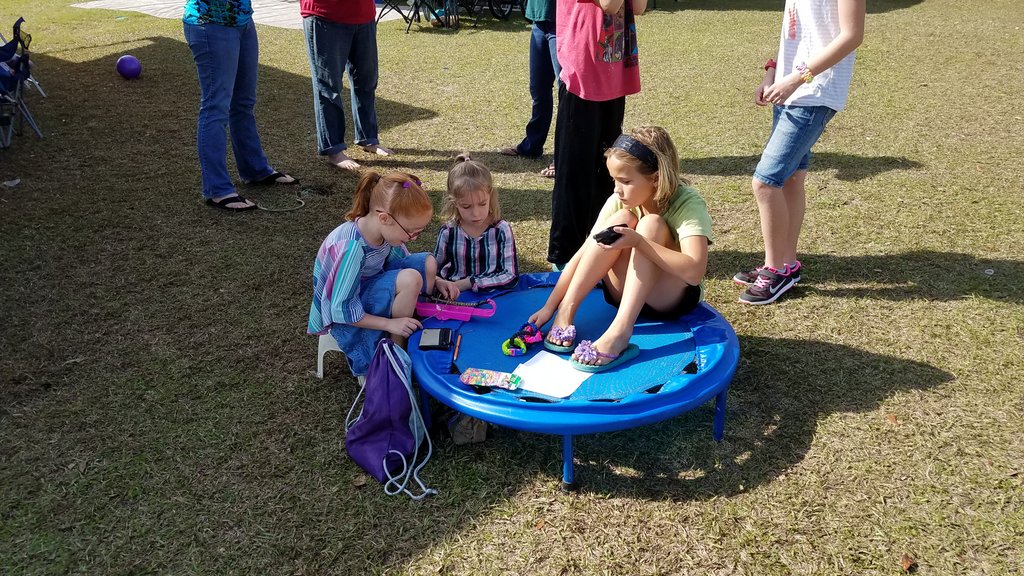 The event was very well planned and most definitely one of the best things we have done since beginning our travels. There were planned activities for all ages, plus enough down time in between for us to visit with and get to know many of the other families attending.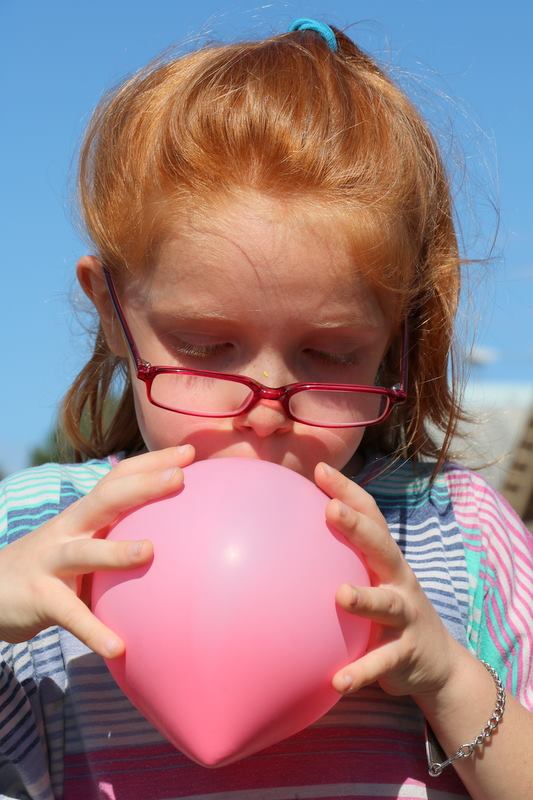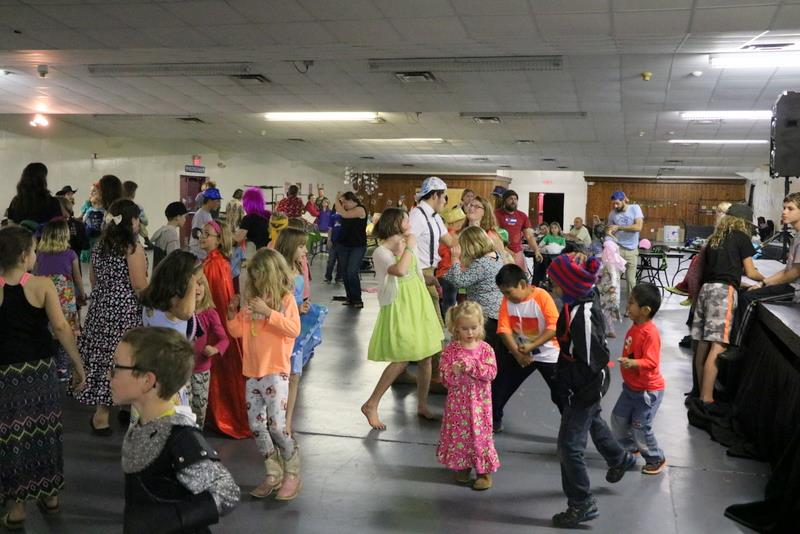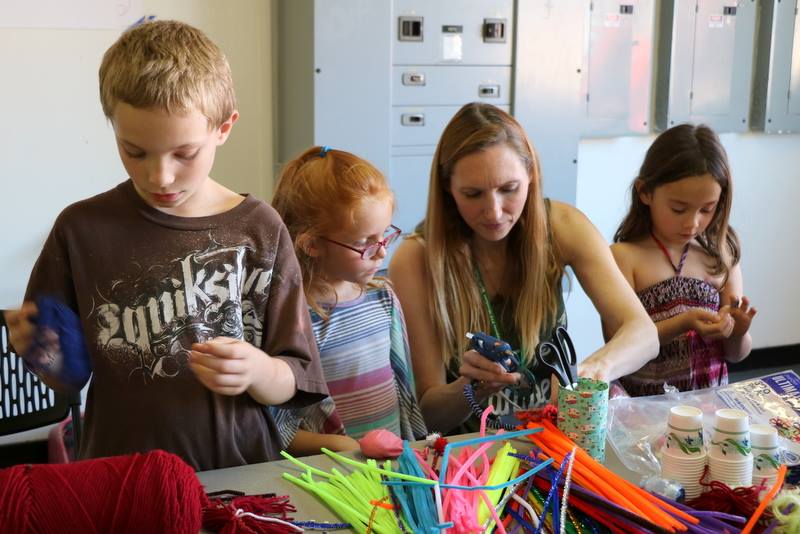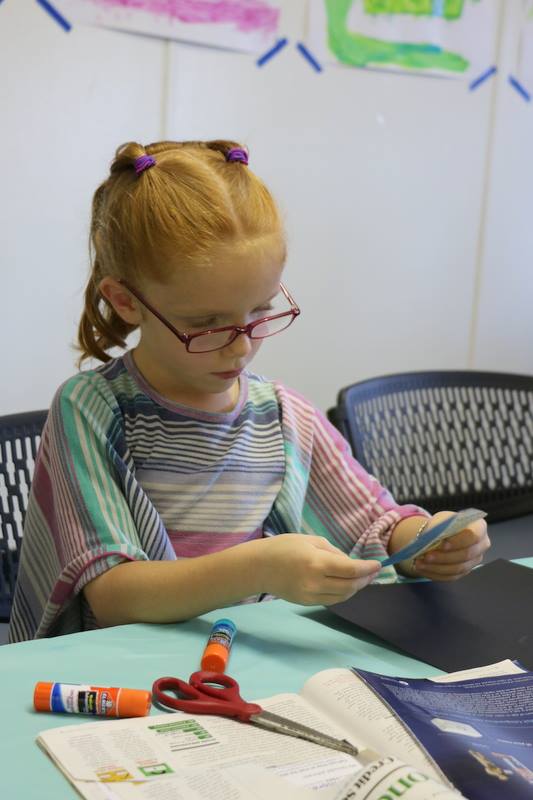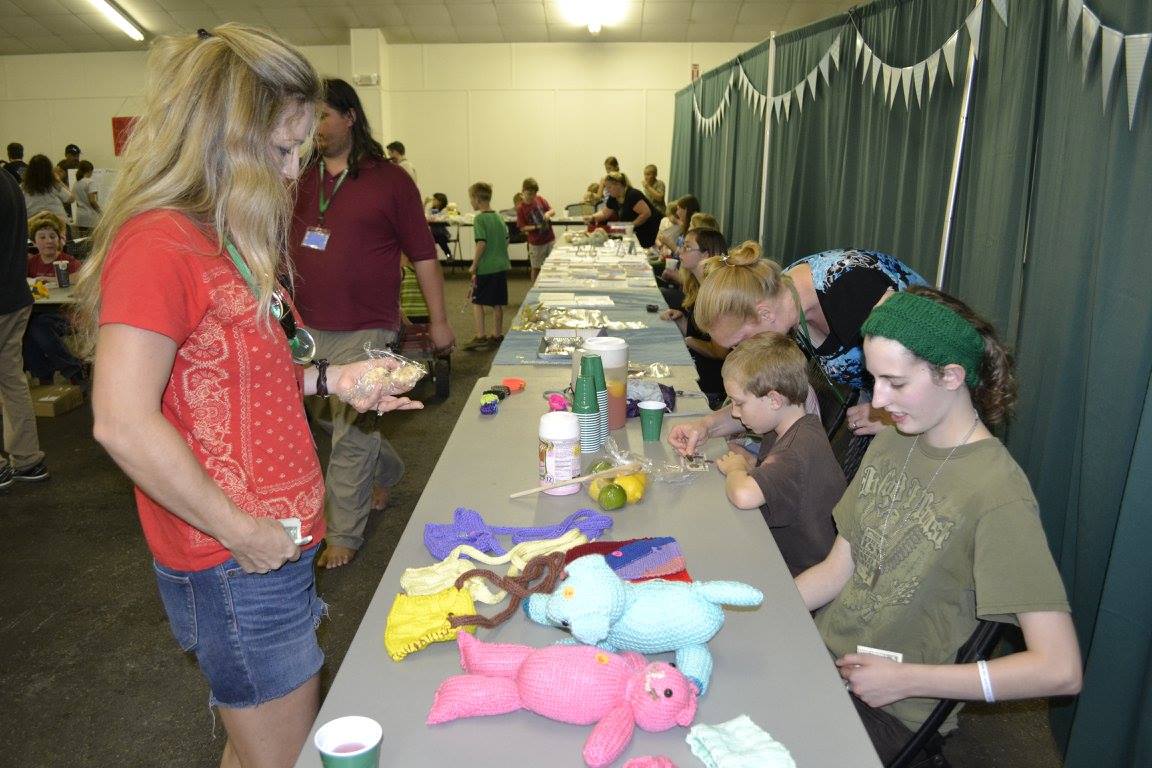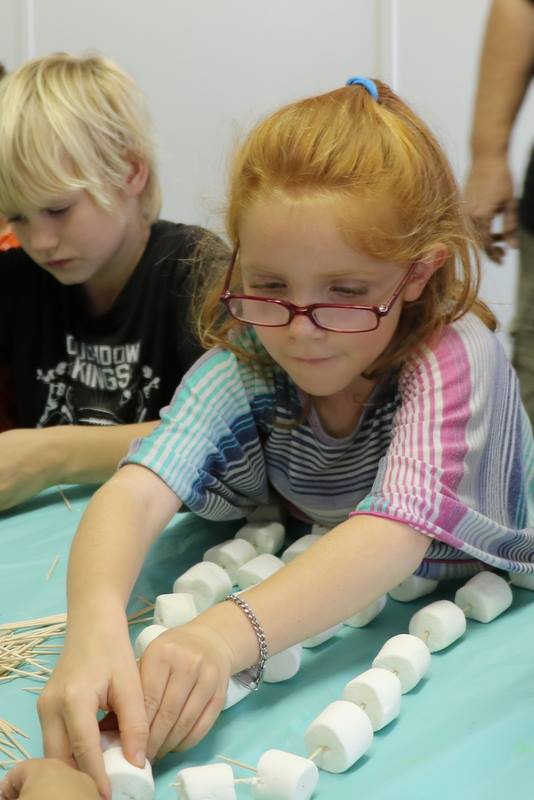 One of the most anticipated events of the rally was the Kids Market, where any of the kids who wanted to participate could set up a booth and sell whatever they wanted. This was something most of the kids were looking forward to and planning all week. It was neat to see how each one came up with a different idea for what to sell. Some kids made cookies or other baked goods, some had homemade crafts. Other sold services, such as tire pressure inspections. One little girl was even selling a book she had written and published.
Our three were no different. They had been planning and talking about the market for weeks and were so excited to participate. Abby ended up being the most successful of our three by selling survival bracelets she had been making from para-cord. Nathan had a lemonade stand while Ali sold rice crispy treats and little trinkets she's been slowly collecting. All three had a great time and made enough money to buy a few little things from other kids there.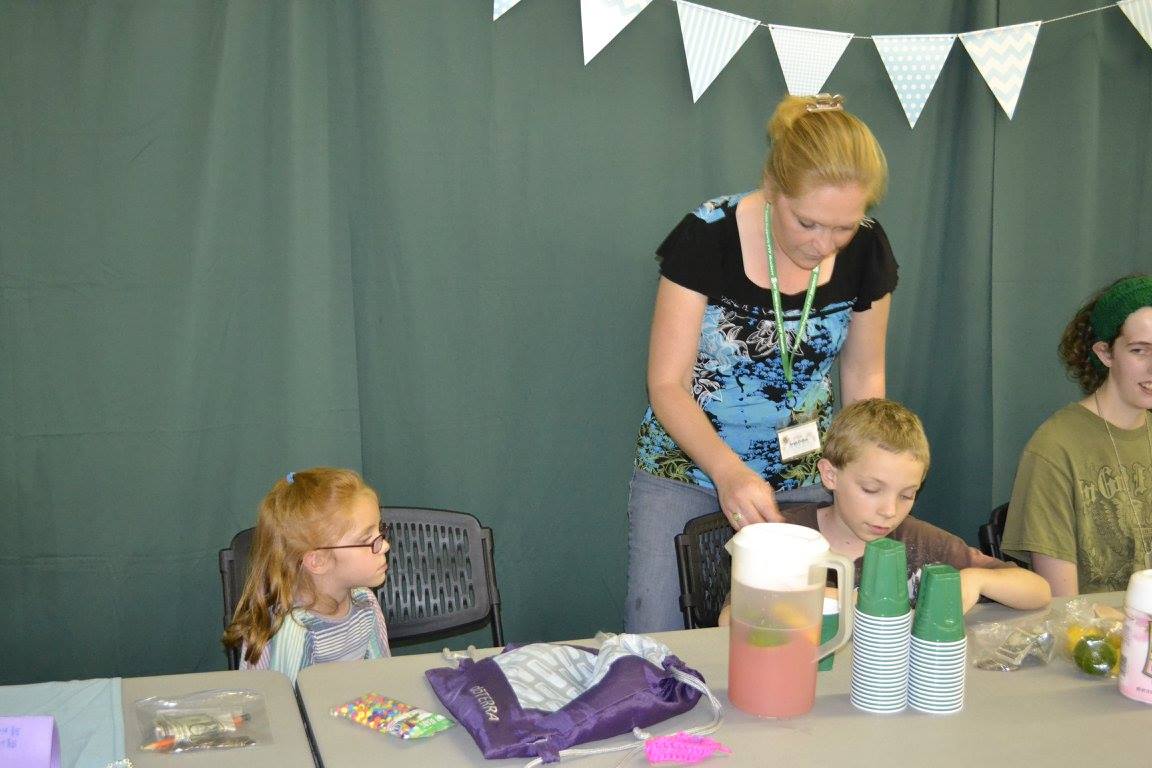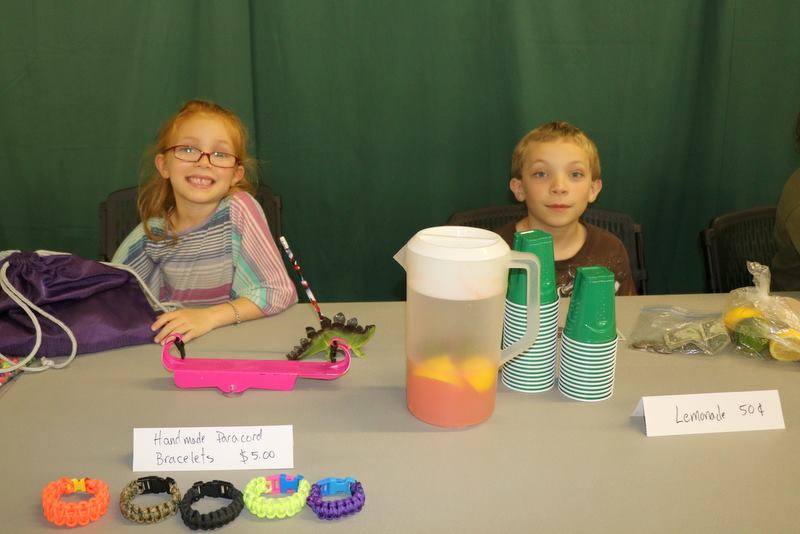 Our favorite thing about the rally was just getting to meet and visit with so many other families. We especially enjoyed getting to know our rally neighbors, the Simpsons and the Kearneys, along with our friends the Heatons. We also met and visited with so many other families and appreciate the chance to get to know each one of them.
Another highlight for us was getting to meet and visit with the Boyinks who started DitchingSuburbia.com. They are one of the first bloggers we found when we began learning about and planning our fulltime lifestyle and we've been learning from them ever since.
The rally was a much enjoyed event that completely wore us out! We are definitely planning to attend similar rallys whenever we can in the future and highly recommend the Fulltime Families group to any other fulltime RVing families. It's a great group of like-minded people and an amazing opportunity to get together with and meet new friends.
After the Rally
Most of the families left on Monday after the rally concluded, but two of us stayed behind for a few days.
We stayed a few days longer in Tallahassee so we could meet up with Marshall, one of Nate's best friends from high school days. It was great to visit with him and Monica and their family and renew our ties with them. Thanks for having us over!
We also took Nathan out to get a new bike for his birthday. He was so excited about it.