After visiting Fredericksburg, TX, we pulled into McKinney Falls State Park in Austin.
The weather turned out to be rainy most of the time we were there, so we didn't get outside to do very much exploring, but we did get a nice hike in.
Since we were stuck inside most of the time, we learned how to make hot fluffy white rice in a Thermos. Perfect for hot meals on the road.
The trails were a little muddy here and there.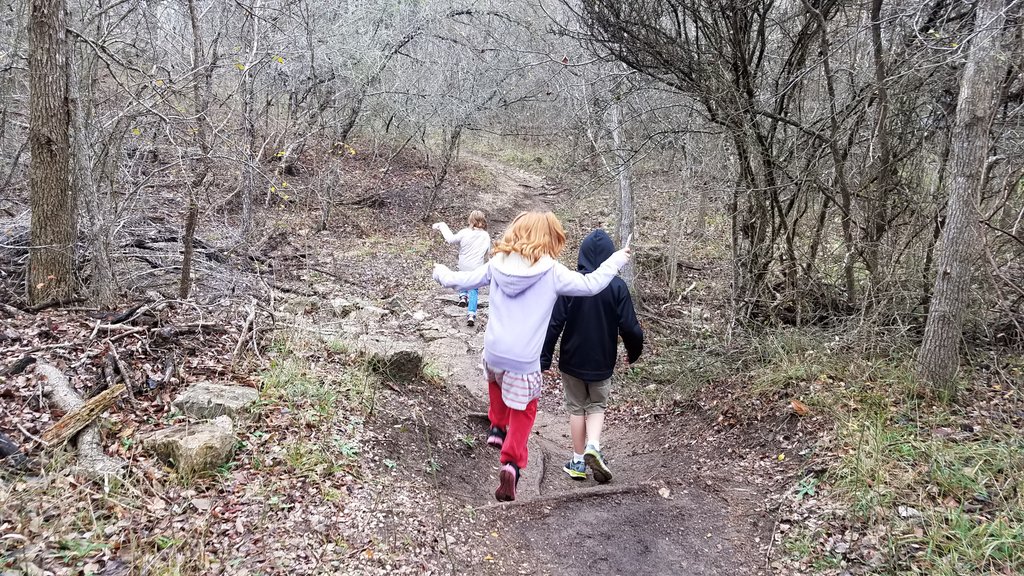 We were careful to avoid the cactus plants!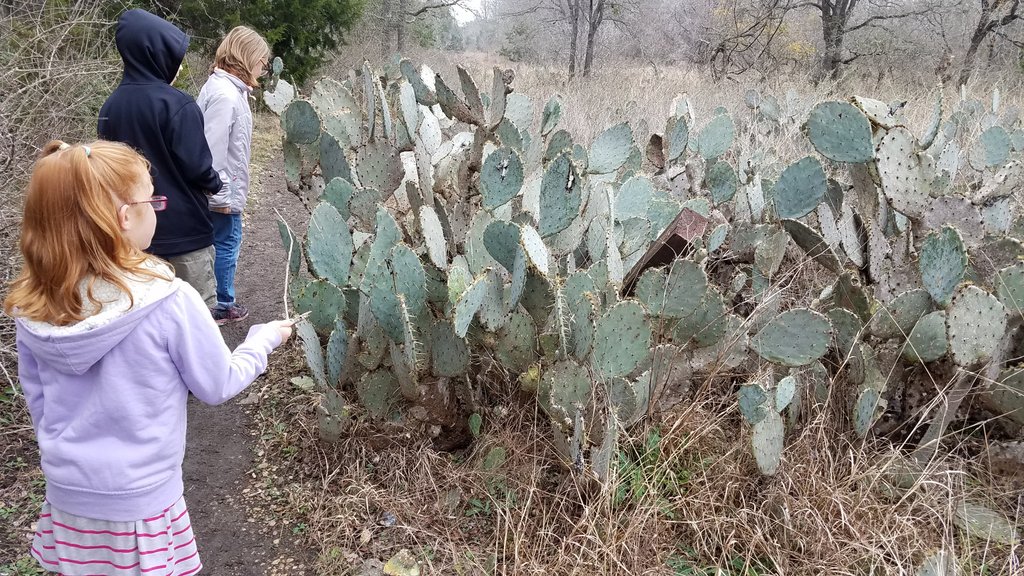 We found a big rock ledge that's been used for shelter over the centuries.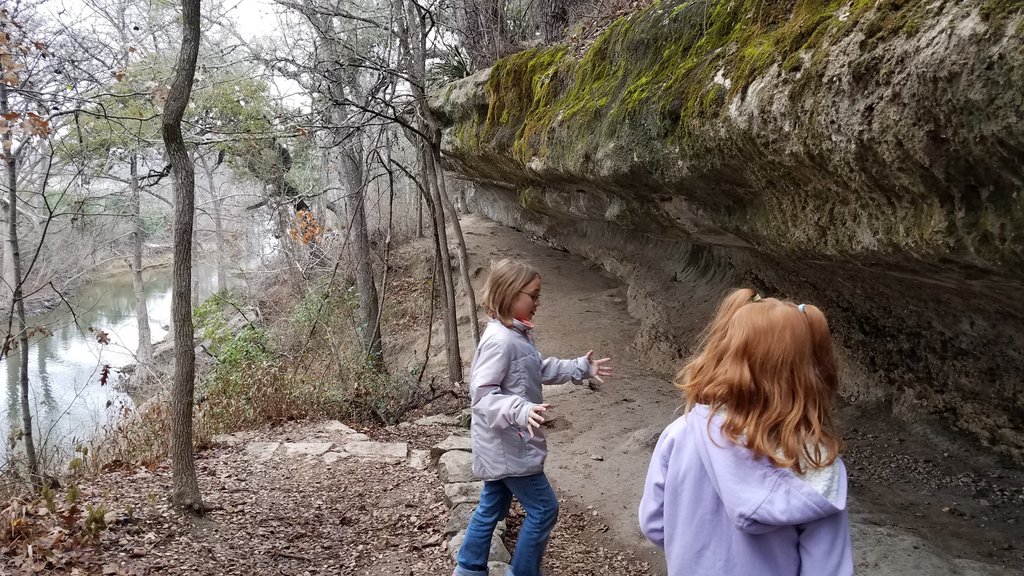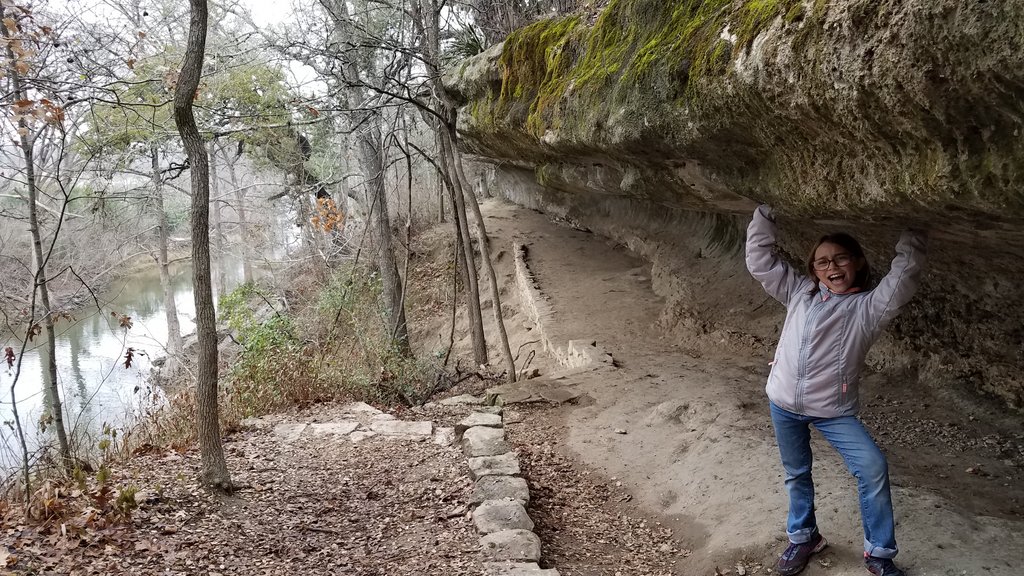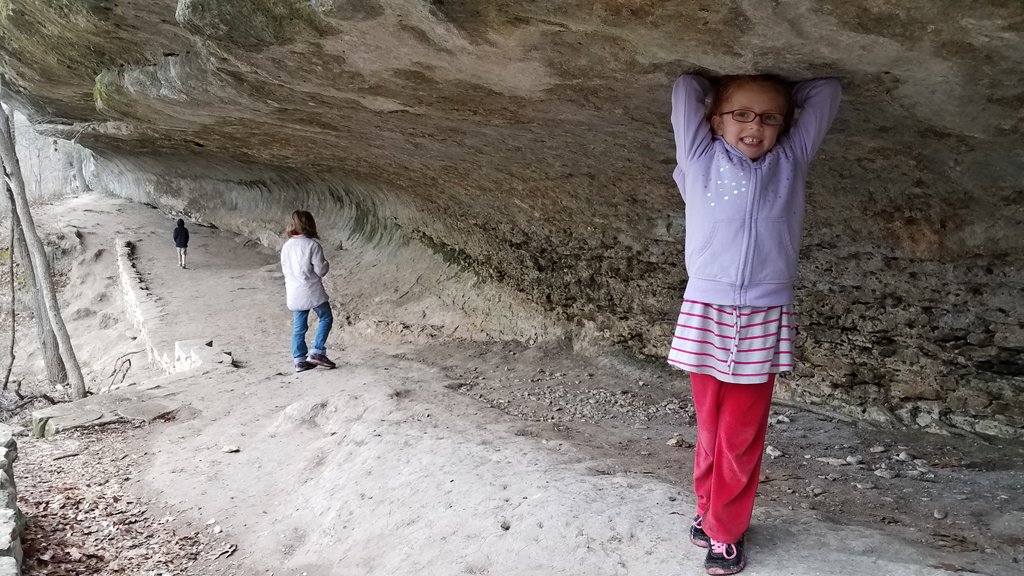 Then the trail through the woods opened up to a big flat rocky field above the stream.
The kids took off running and chasing and playing tag.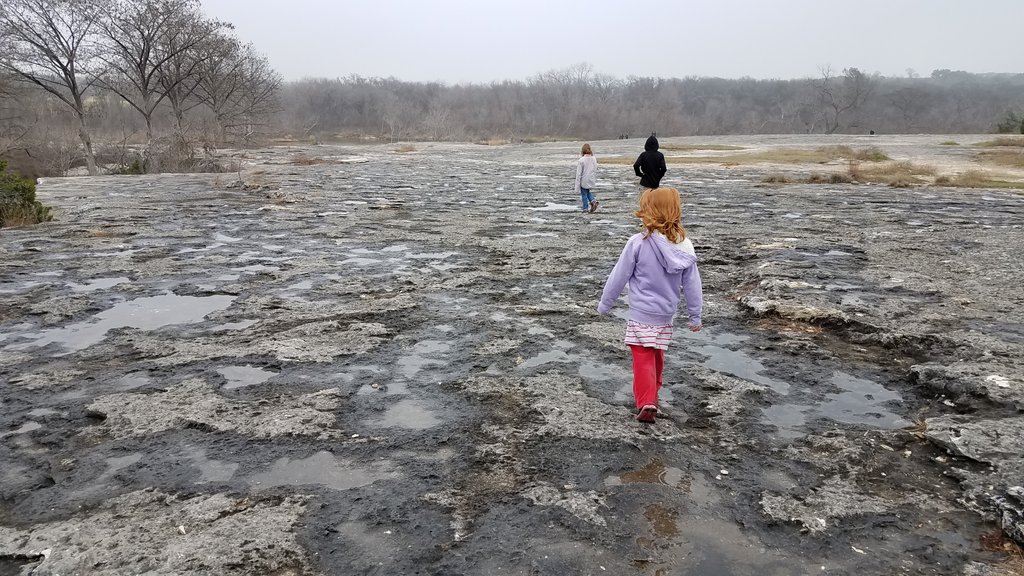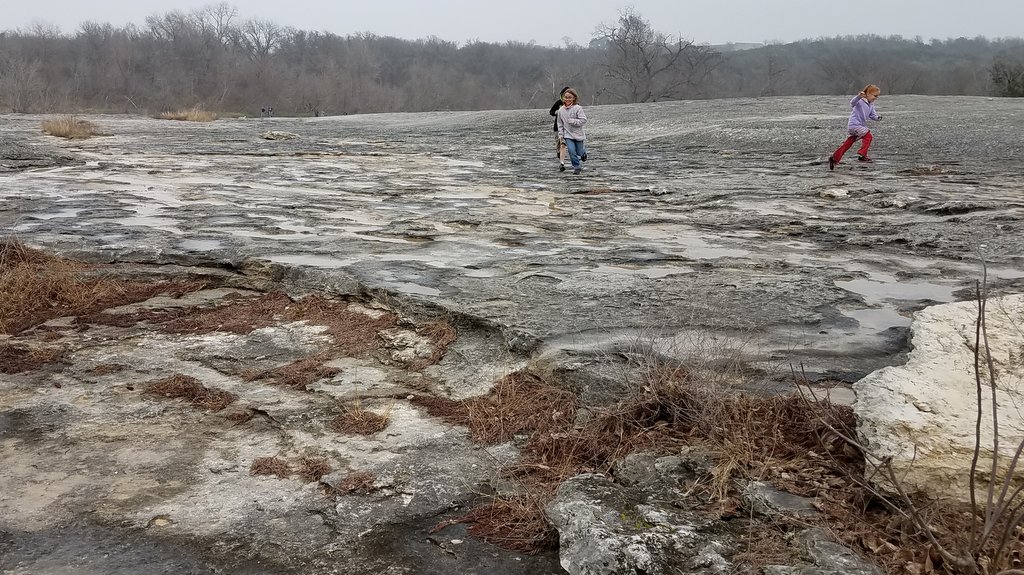 Then we found the waterfall at the end of the trail. With all the rain, we couldn't cross Onion Creek to continue the hike.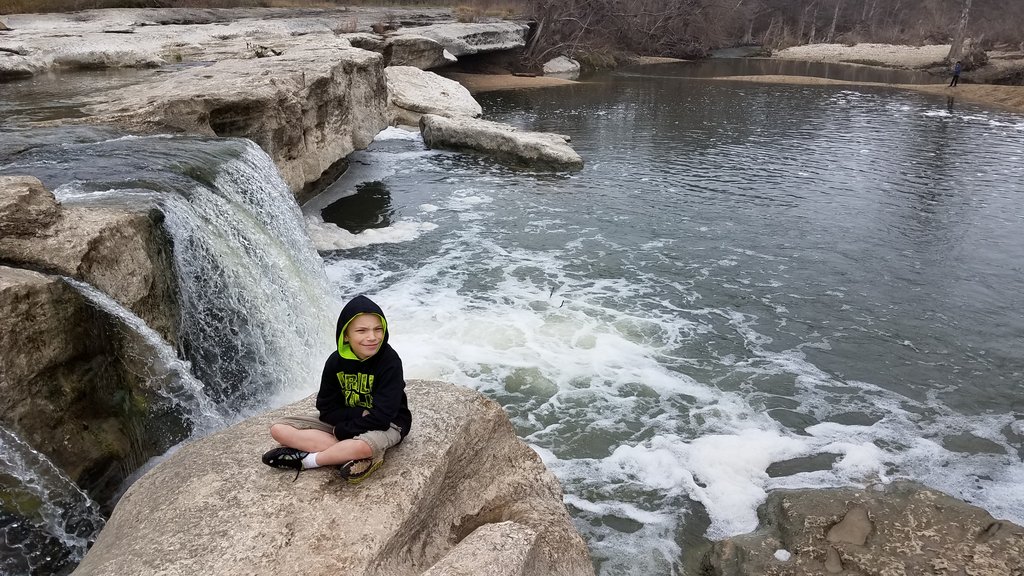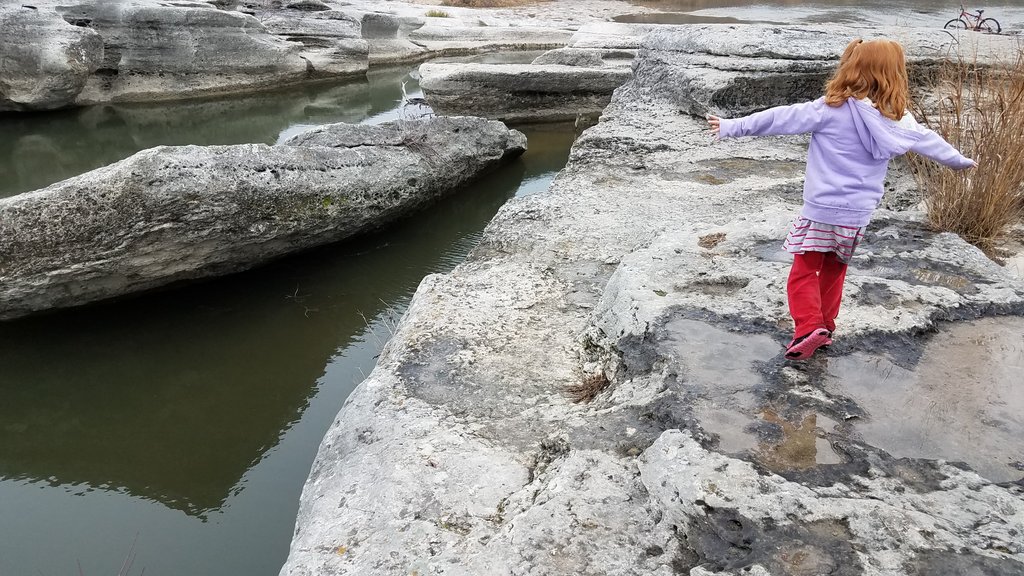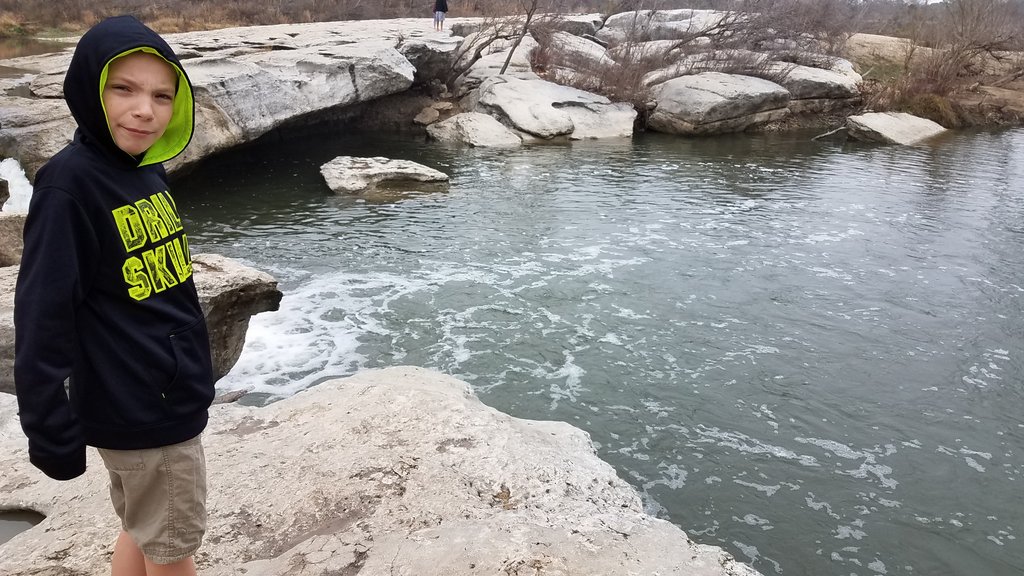 Oops, somebody forgot their left from their right.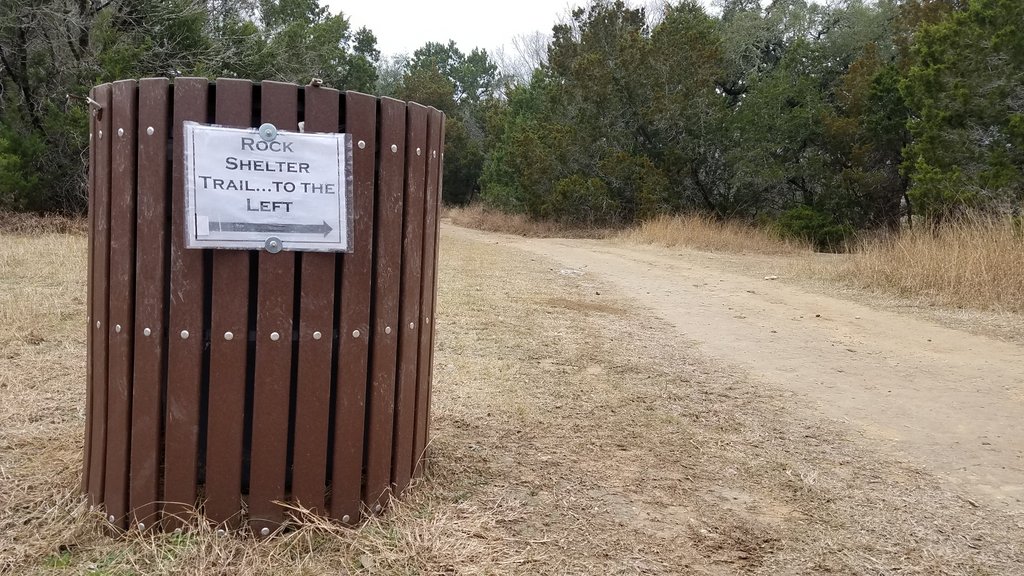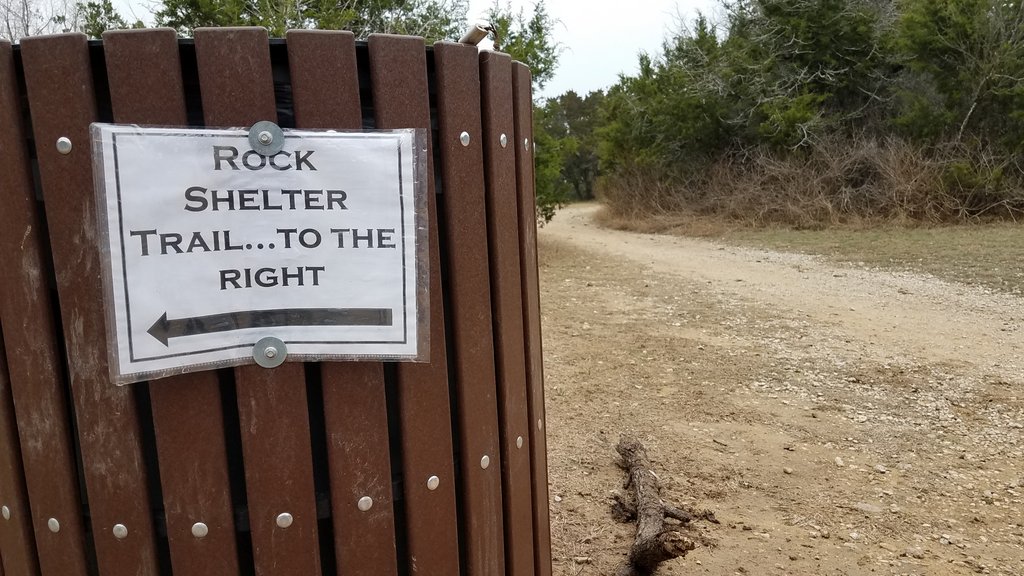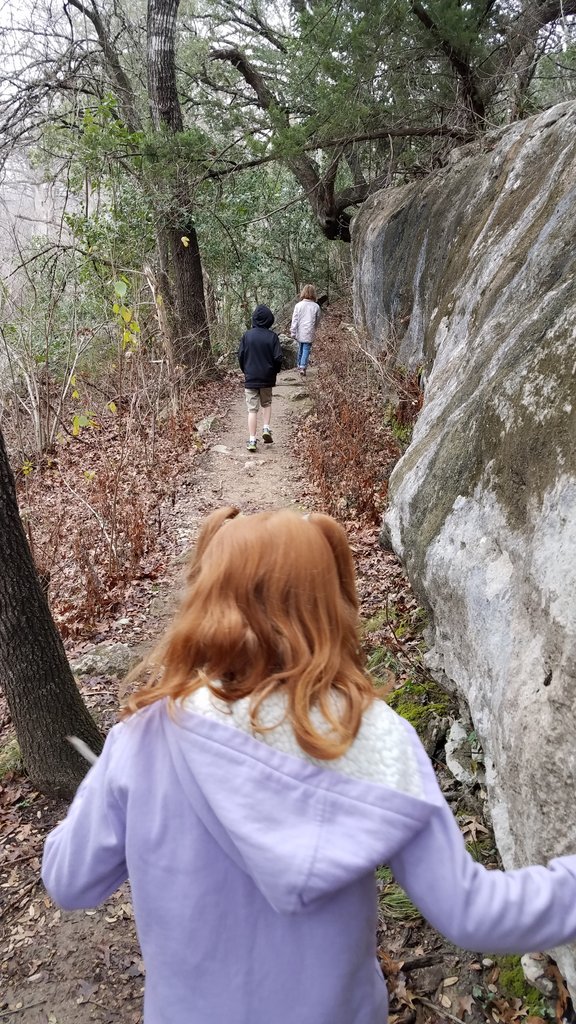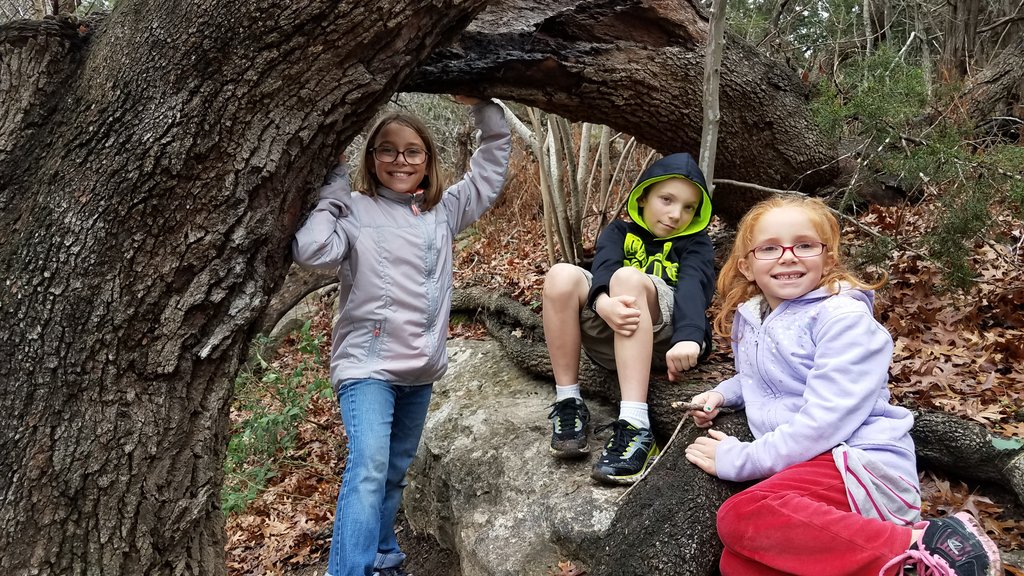 On Sunday night, we got a tornado watch and a very severe thunderstorm. Yep, we're back in Texas alright.
So we made sure all our outside things were gathered up and stowed and Nate got the truck moved to a better position in case we needed to quickly move to a tornado shelter.
He stayed up late keeping an eye on the weather alerts and mopping up water that got into the 5th wheel from the strong winds blowing rain sideways into the side of the trailer.
Then the tornado watch ended around midnight and the thunderstorm blew past. Lucky for us we didn't get hit with any softball sized hail that seems to happen so frequently in Texas. (Yes, everything is bigger in Texas).
The next morning was moving day, continuing on our journey to Florida for the Full Time Families rally.
Nate walked outside to get the truck packed and ready, only to discover in the rush to get things put away during the tornado watch, he had left the driver's side window down all night. Luckily nothing was ruined except a few papers and washed away passport stamps. We'll just have to visit those national parks again!