Our next stopover after the Austin area was Brazos Bend State Park, about 30 minutes southwest of Houston.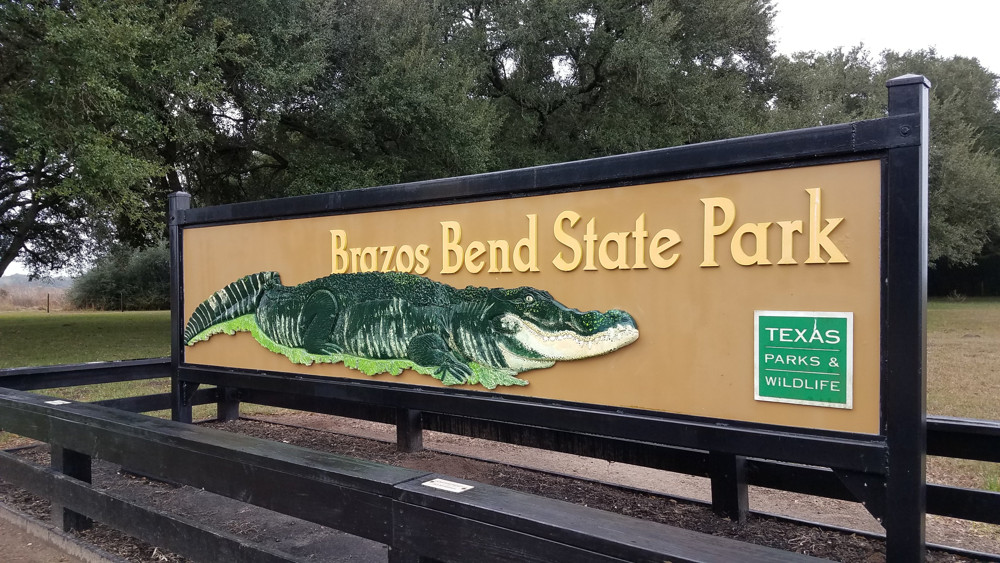 Since we were headed to the Fulltime Families rally in Tallahassee, we had a timeline to keep, but there was about a week's worth of wiggle room in our schedule. After pulling into our campsite at Brazos Bend, we decided that was the perfect place to sit and spend the week.
We couldn't have arrived at a better time. There was an entire loop of campsites that was just opening up the day we pulled in. This loop had been closed for almost a year to repair flood damage from the rains last spring. Since it was newly opened the day we arrived, we got to pick from all the sites in the loop and ended up with a fantastic spot.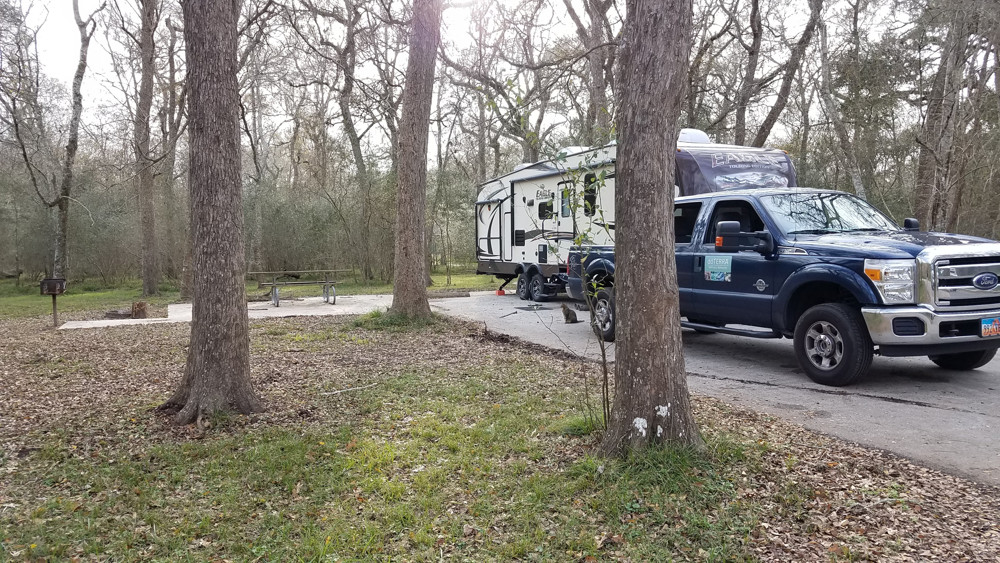 Brazos Bend has plenty of things to do, including several lakes full of fish and alligators! The park is also home to the largest publicly accessible observatory in Texas, so we were excited for a chance to go look through the big telescopes when it opened up on Saturday night (unfortunately, we ended up getting stormy clouds that night, so we didn't see anything).
Our friends the Heaton family met us there and ended up with a campsite right next to ours! It was really great to hang out with them for the weekend they were there with us.
We also got to meet up with the Baileys, whom we had met last year at Galveston Island. They are living in Houston and came to visit us twice while we were at Brazos Bend. Then we also met up with them when we went to Houston for free museum day. It was so great to meet with friends we've met along our journey!
Brazos Bend has a small nature center with snake and alligator exhibits. We went there on Tuesday afternoon and the kids got to pet a baby alligator and several different snakes.
On Thursday, we went into Houston for the free museum day. We spent the morning in the Museum of Fine Arts, then the afternoon in the Museum of Natural Science, which has one of the best dinosaur exhibits in the country.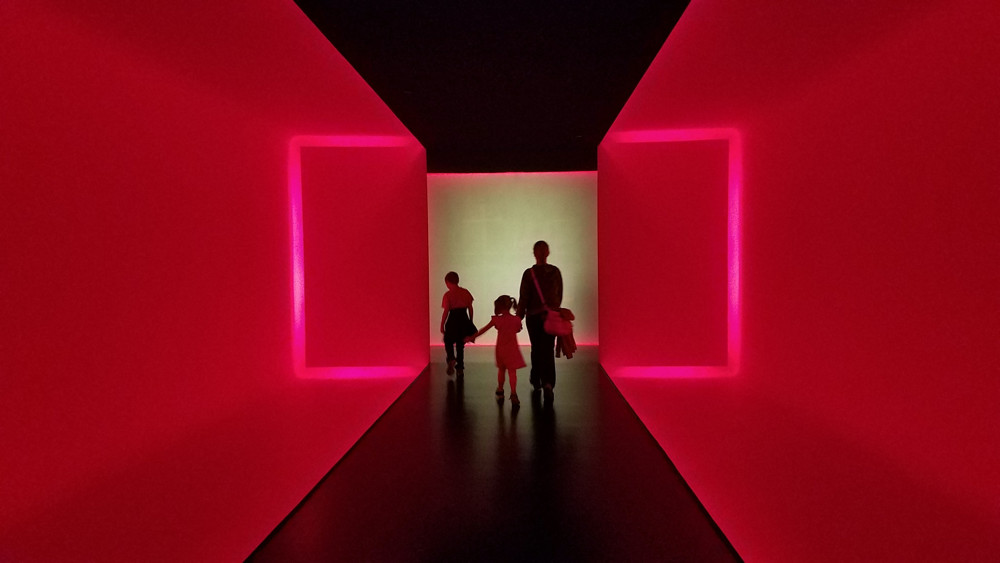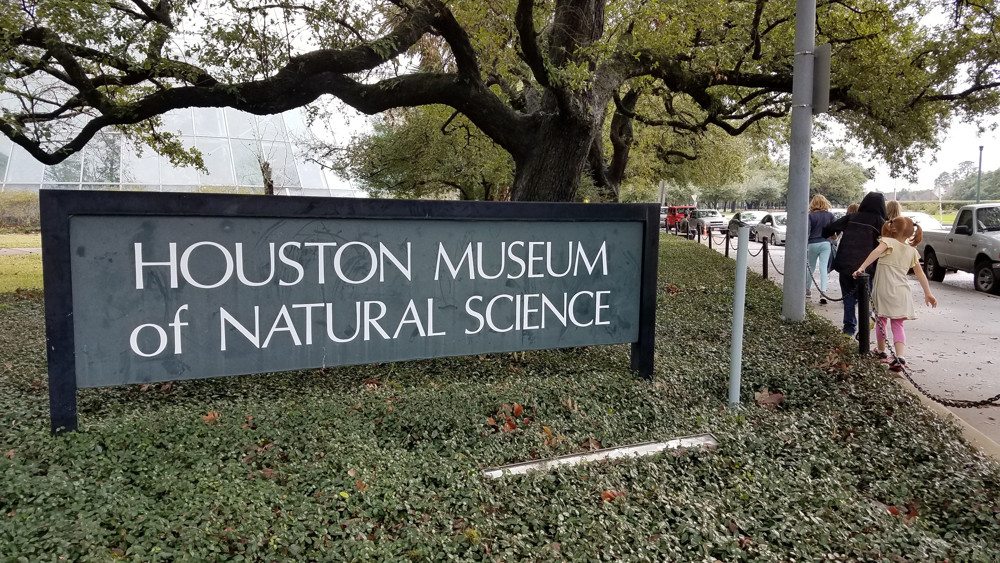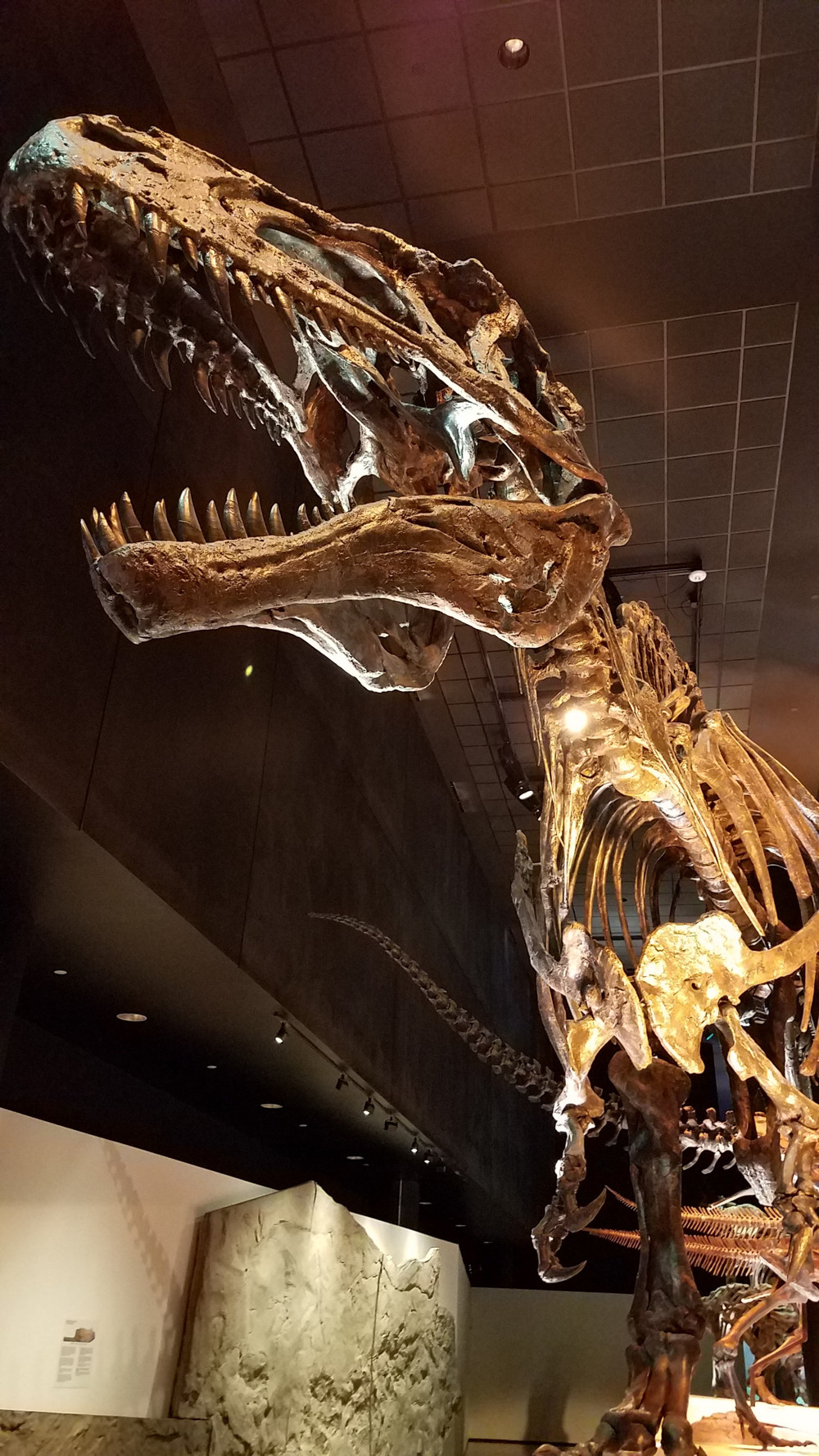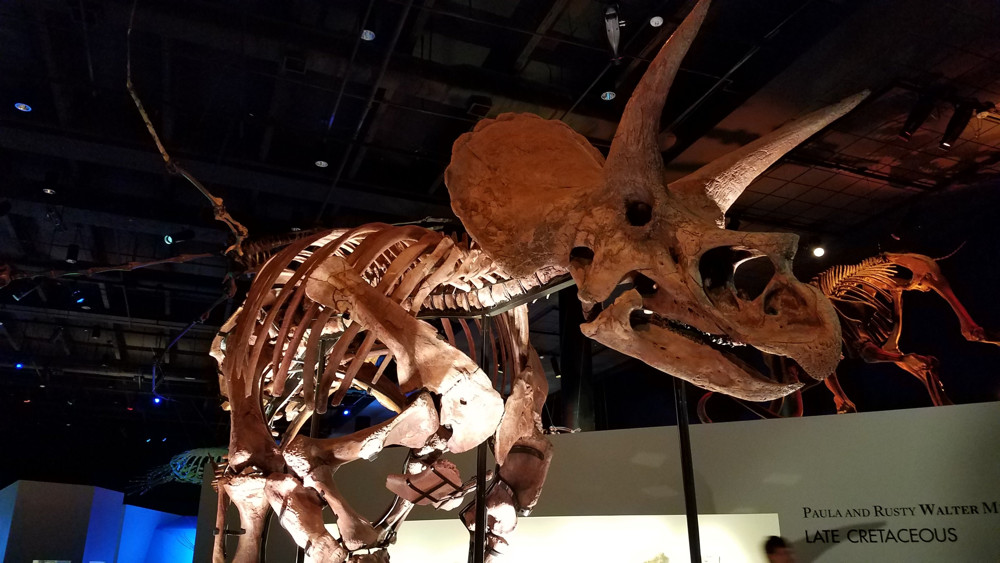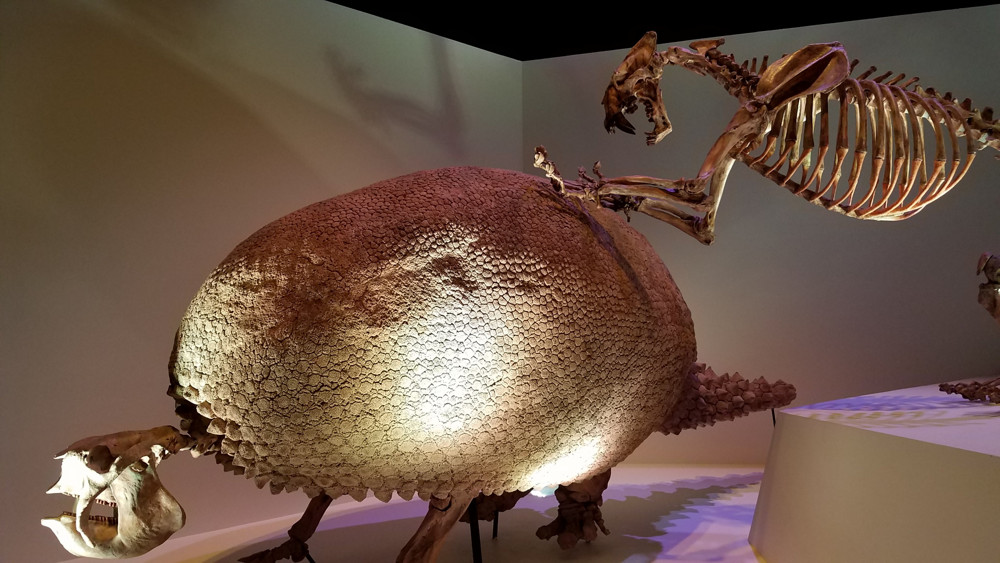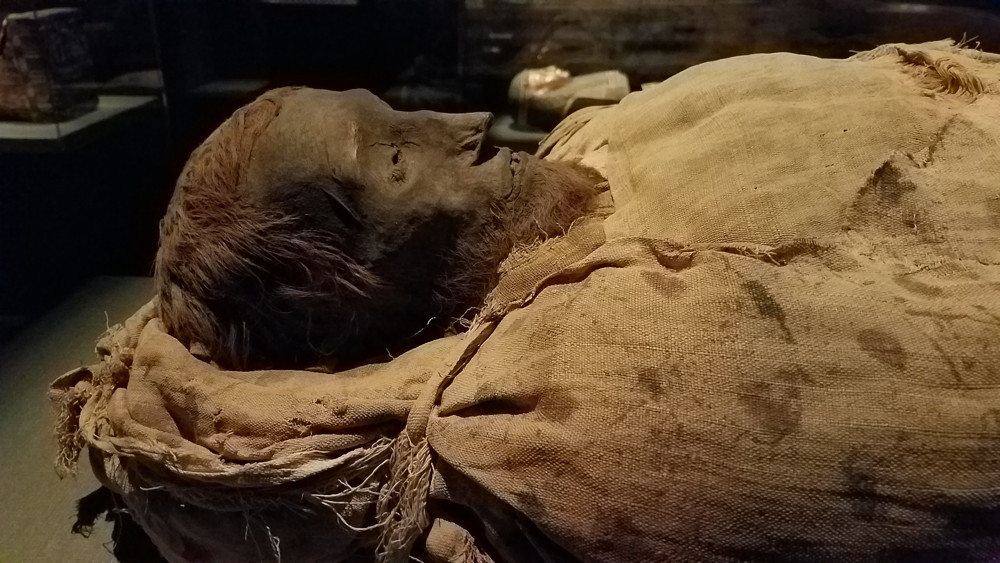 After dinner at Bodegas Taco Shop — which was excellent, by the way, a Houston version of Cafe Rio or Chipotle — we went to the Houston Children's Discovery Museum. This is definitely one of the best children's museums in the country. It is so big with so many things to do. Best of all, it was free that night!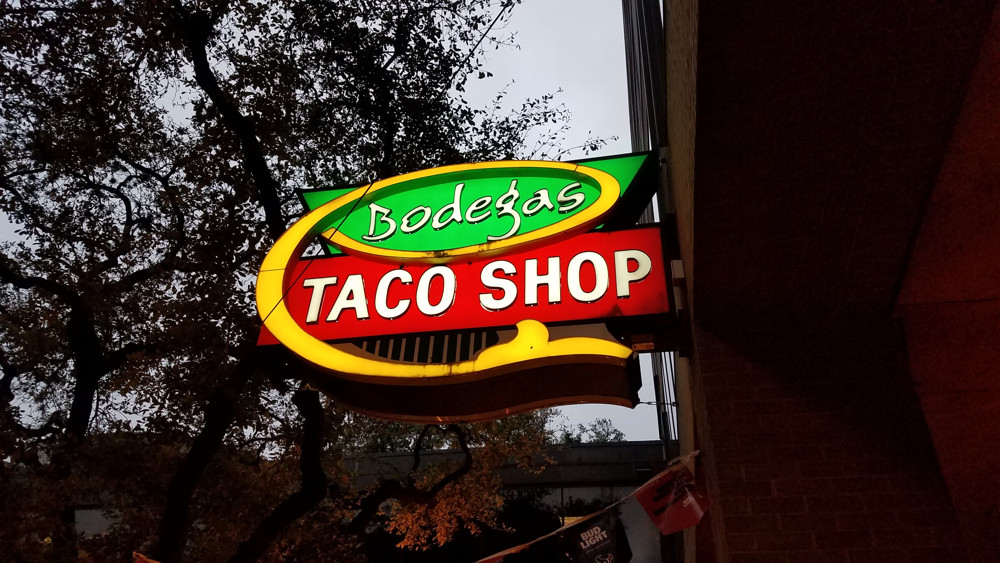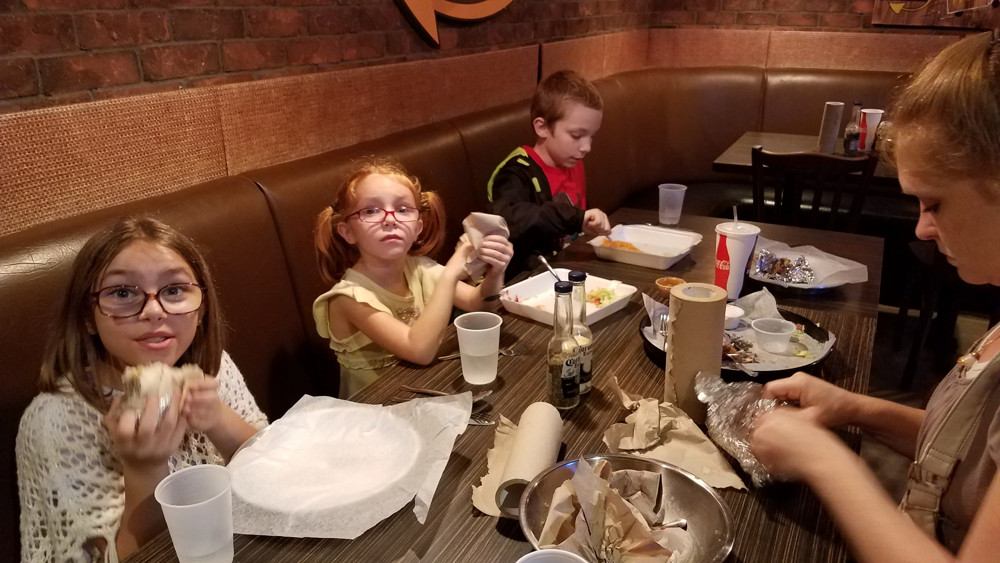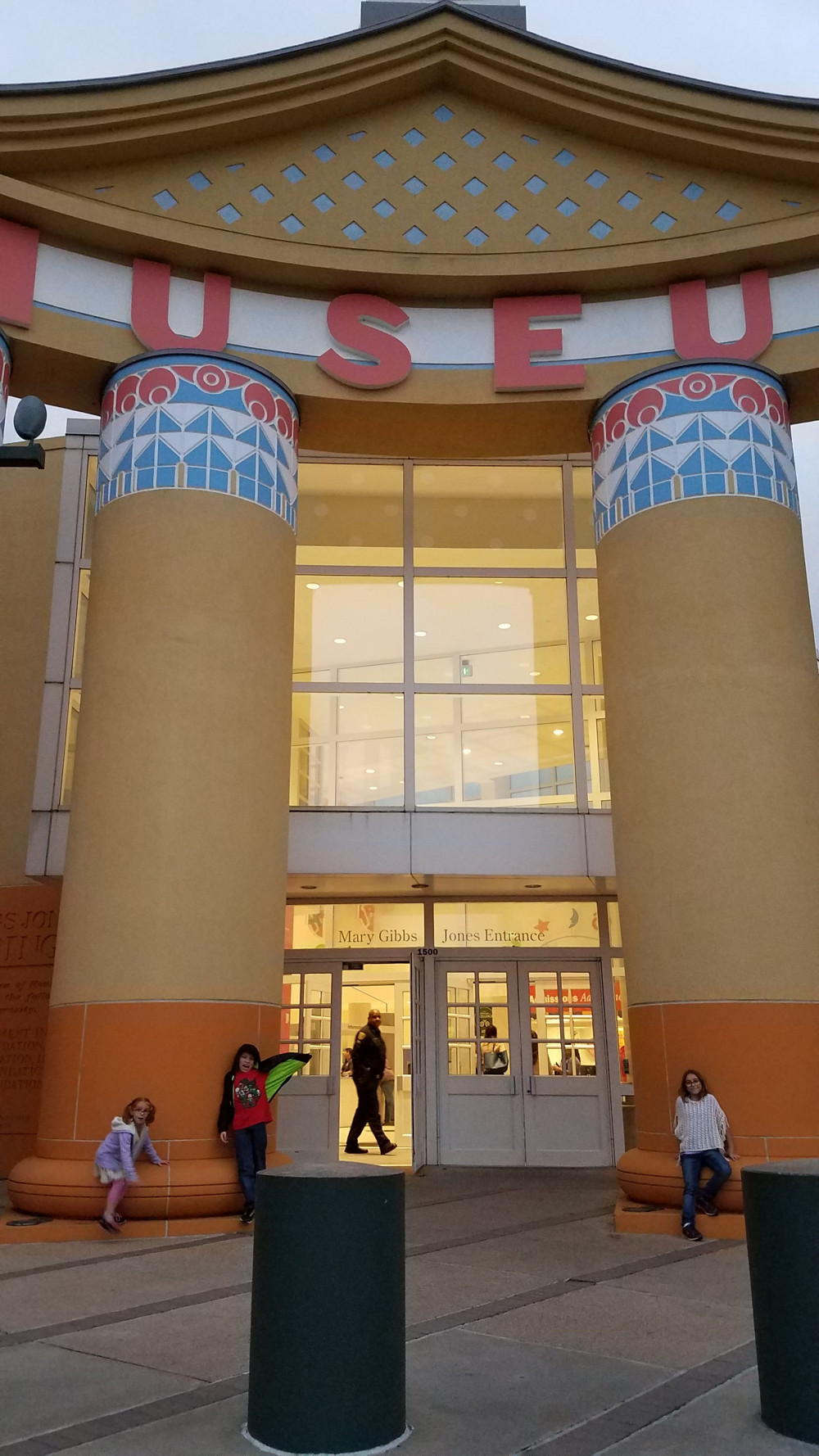 On Friday morning we watched the Presidential Inauguration, which was an excellent school activity. Then we went out with our fishing poles to try our luck. Abby was the most successful. She kept catching them one right after another. Nathan caught about 5 or so, and Ali caught a few too. Definitely a successful fishing excursion. Yes, they were all little perch, but they were sure fun for the kids to catch. Then it started get stormy and rain, so we had to race back to the truck before we got soaked.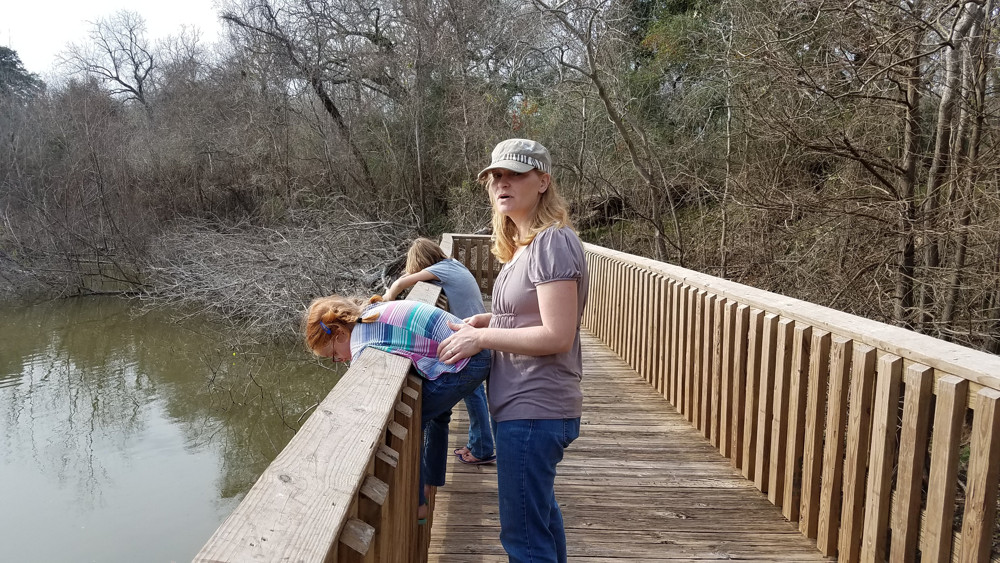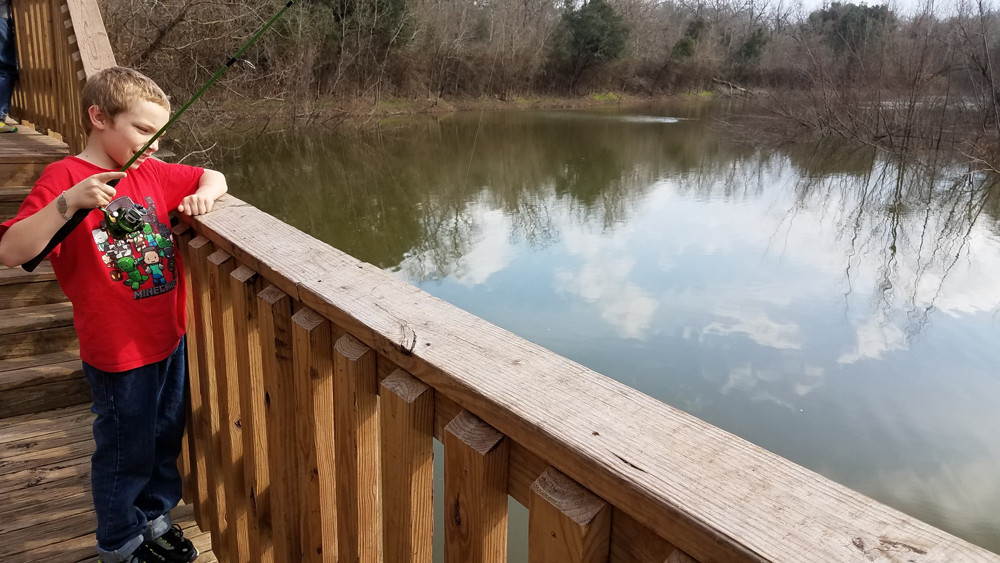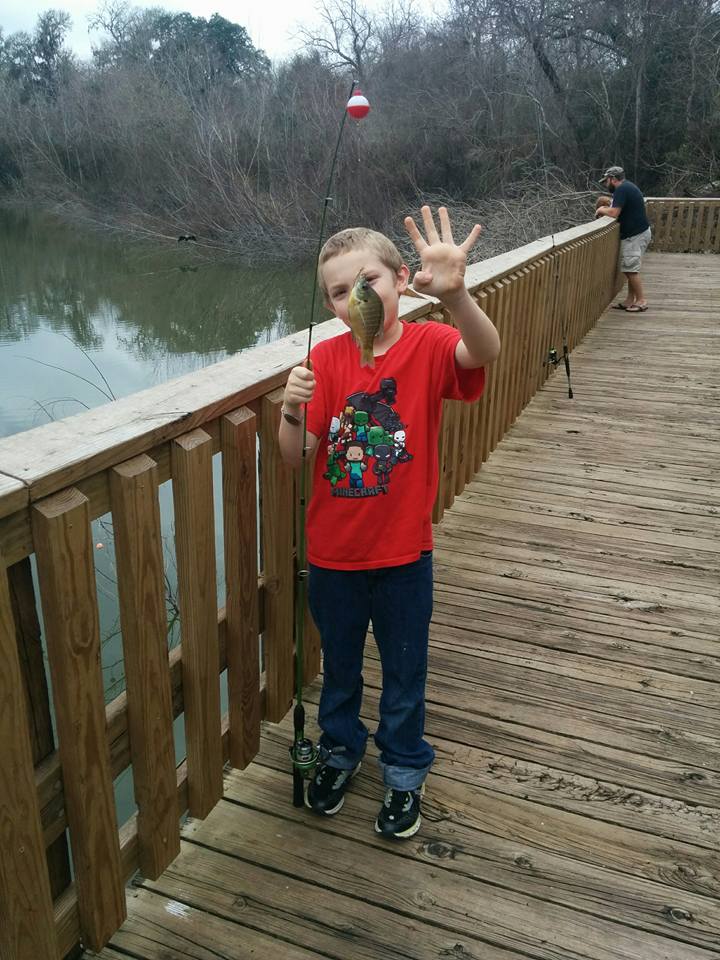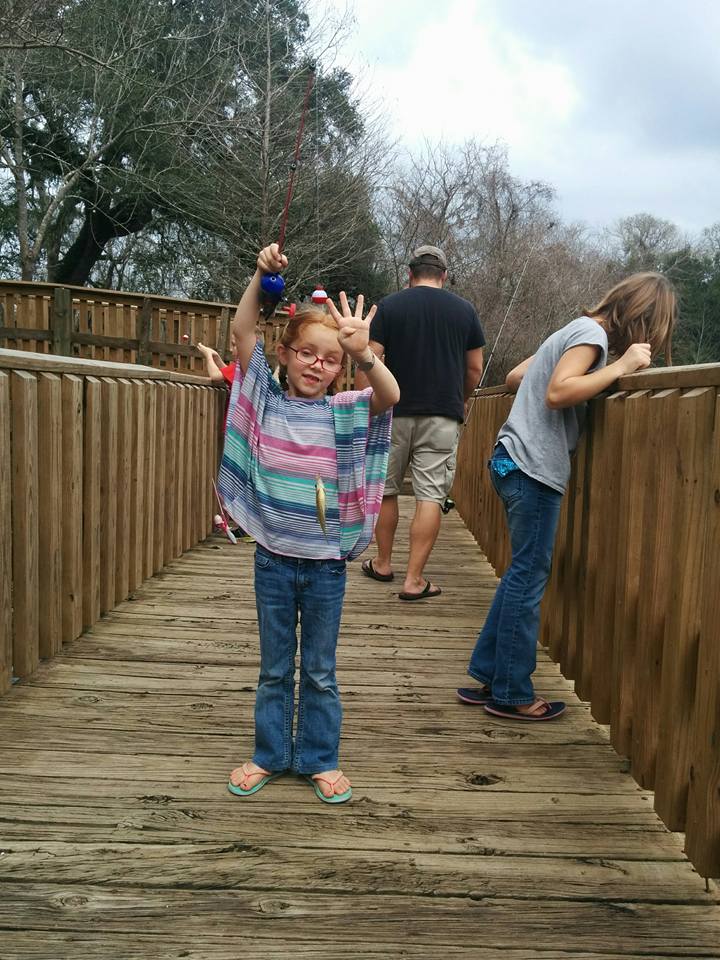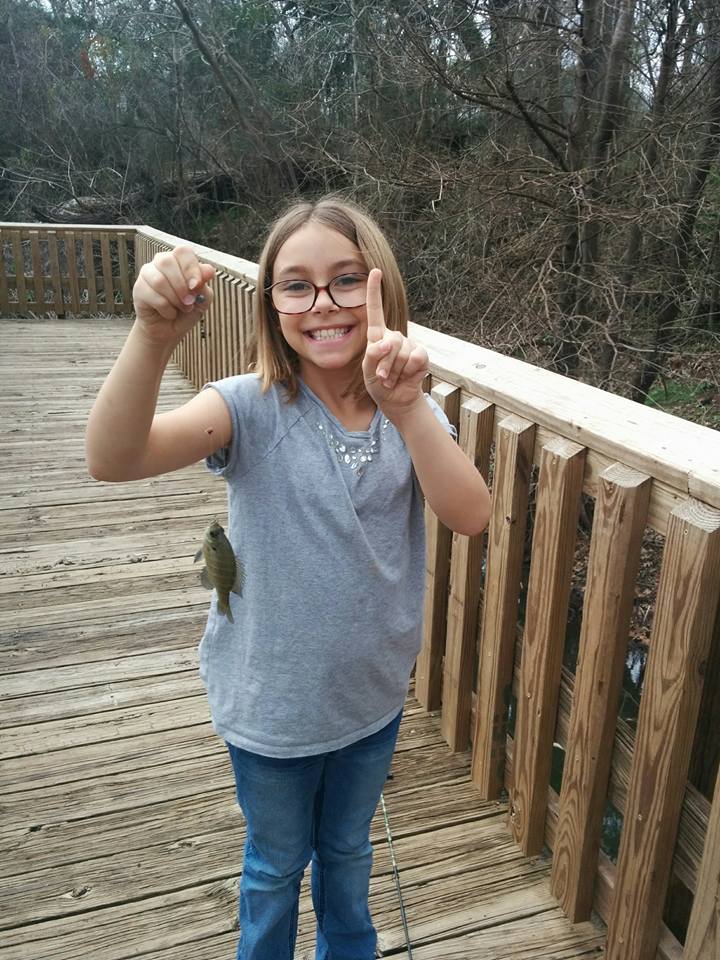 On Saturday, the Baileys came to visit again, so we went for a hike around Elm Lake with them and the Heatons. It ended up being a pretty long walk, so we weren't quite as prepared as we should have been. Thankfully the Heatons had some extra snacks to share with Nathan and Abby.
The hike was a success. We got to see 10-15 alligators sunning themselves along the lake, and we even saw a coral snake sunning itself on a log. So glad we didn't run into it on the trail!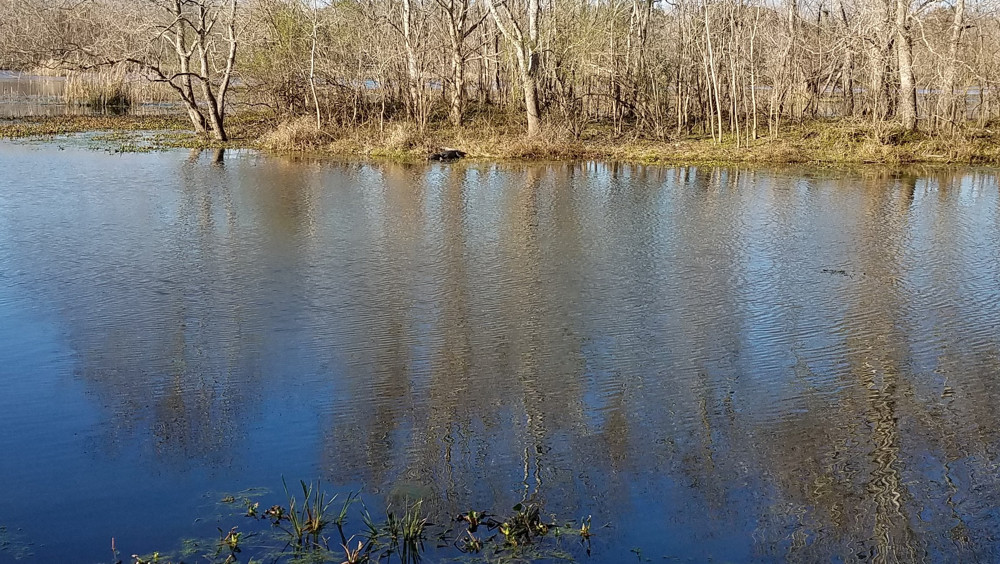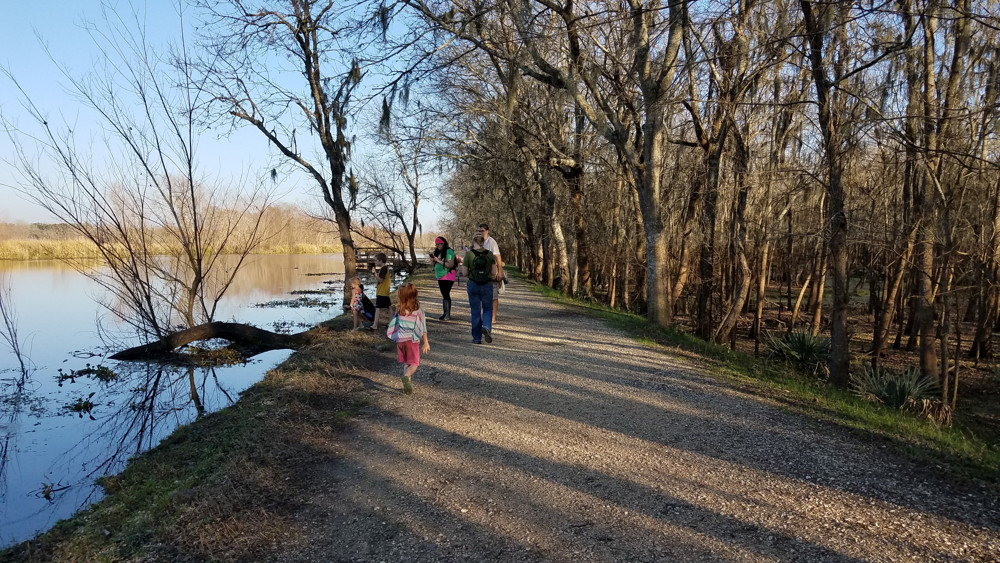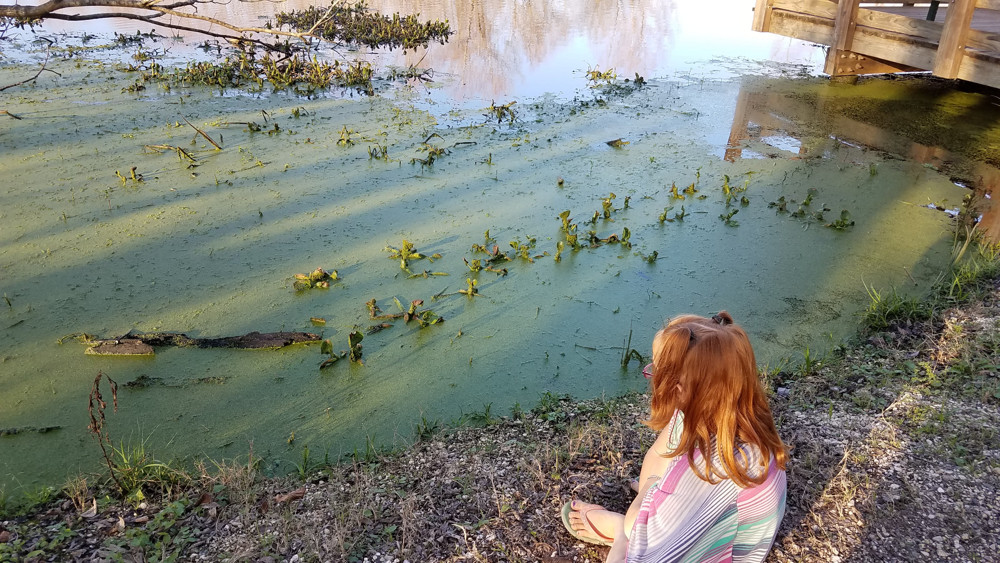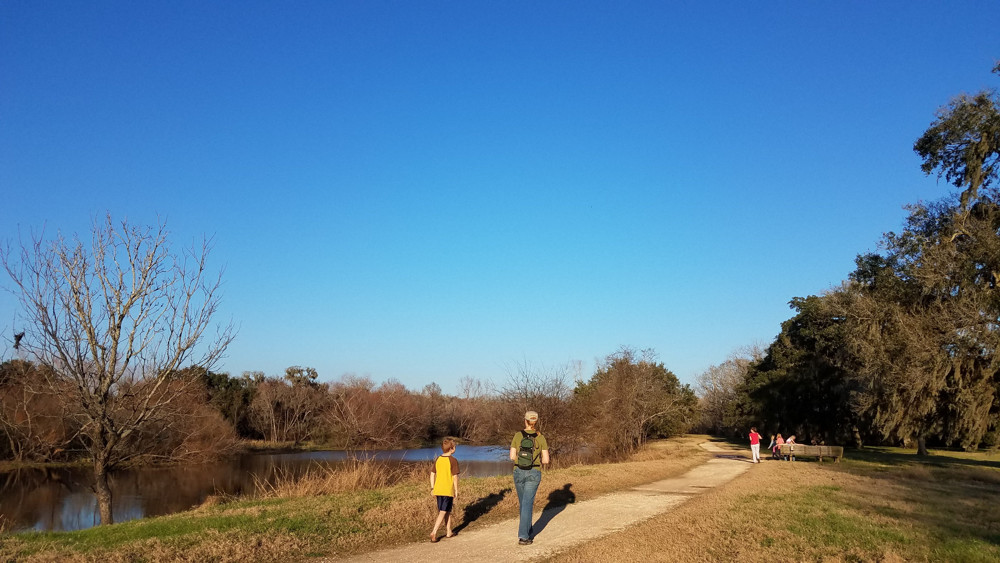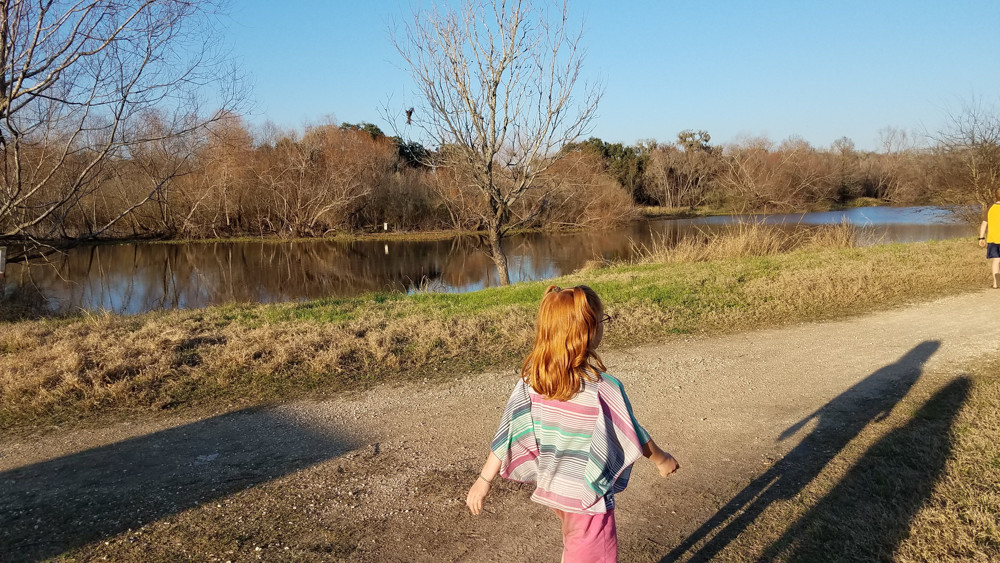 The kids all had fun playing together the rest of the afternoon Saturday. They ended up building a divided highway on the sidewalk for their scooters and bikes.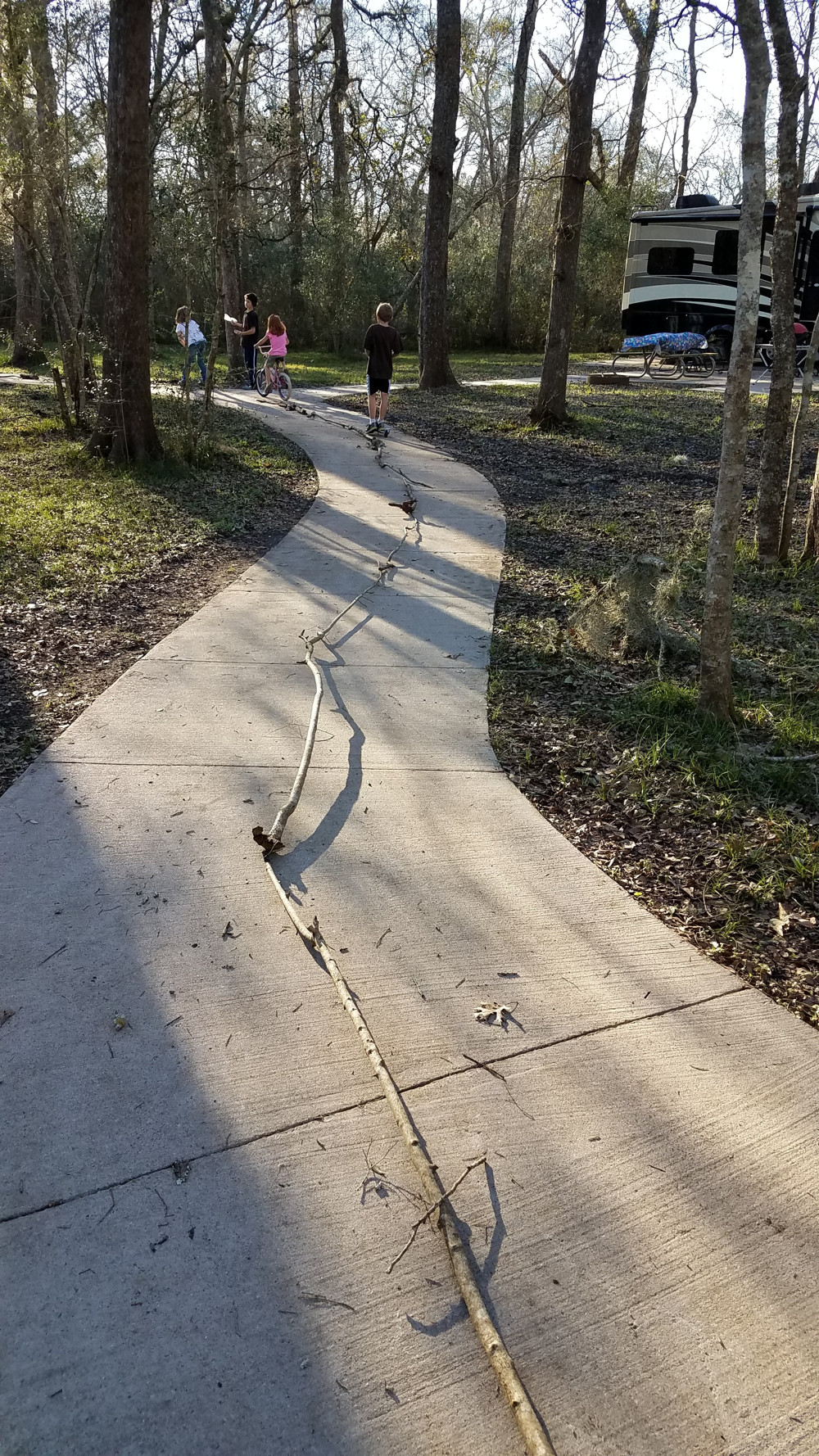 On Sunday, we got to attend church with a very friendly ward in Alvin, TX, then spent the rest of the day relaxing and visiting with the Heatons.
Monday morning was moving day again, so we packed up and continued with the next segment of our trip to Tallahassee for the rally.