We had a bit of a break from writing on the blog from October 2016 to January 2017, so here's what we were doing during that time:
We stopped at one of our favorite places to stay, Monte Vista RV Resort in Mesa, AZ, from October 14 to November 22. We enjoyed visiting and catching up with old friends, making new friends, catching up on school and work, and just taking a break from traveling. During our stay in Mesa we went Trick or Treating on Halloween, won 2nd place in a chili cook-off, ate fish tacos every week from Rudy's, helped paint orange trees (tree sunscreen), visited a dairy, and made a quilt.
Then we drove to Las Vegas, stopping at Wikieup, AZ for Chicago hot dogs on the way.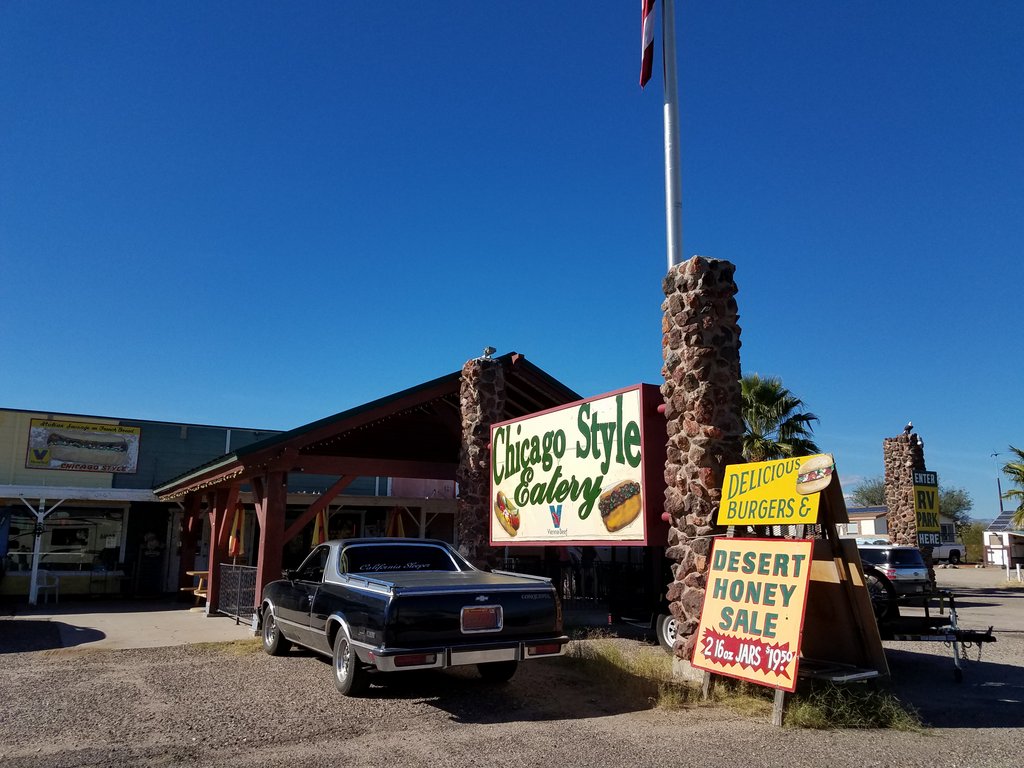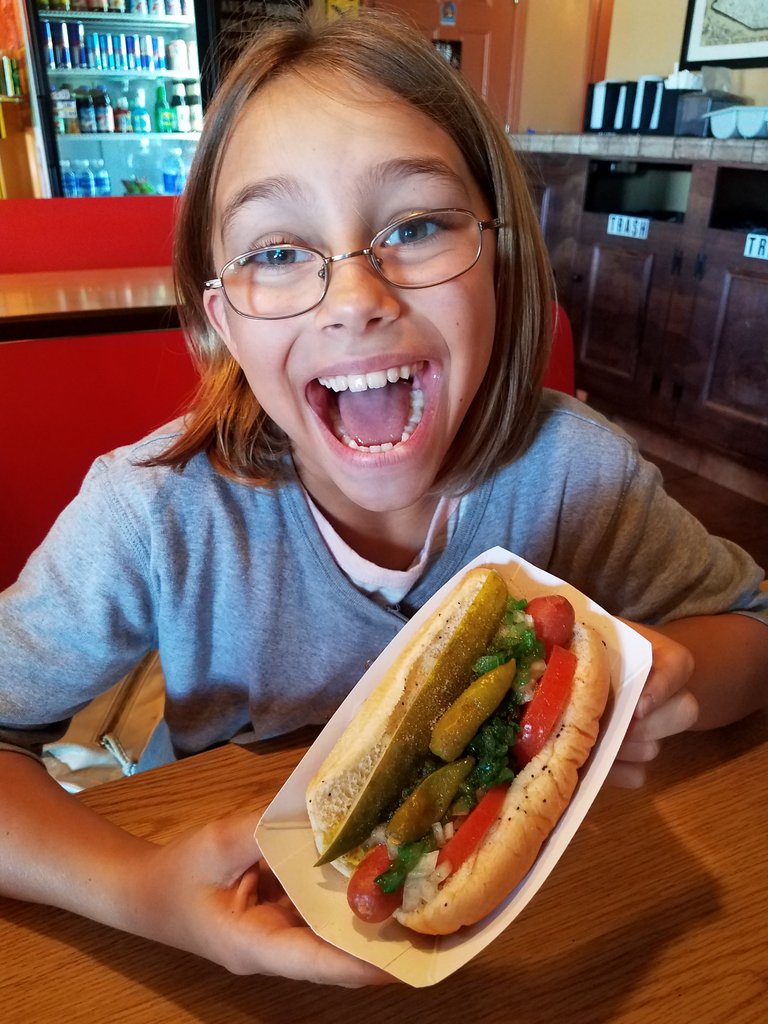 After we got to Las Vegas, we enjoyed spending time with family and eating a Thanksgiving feast. We stayed at the Clark County Shooting Complex from November 22 to December 7. Our Las Vegas time also included eating tacos al pastor at Tacos El Gordo, visiting the mermaids (and a scuba diving Santa) at the Silverton, driving to San Diego and back to Vegas for kids' doctor appointments, going out for sushi, and losing a tooth.
After that, we went to Oceanside, CA, where we stayed at Guajome Park from December 7 to January 3. We took care of more doctor appointments, got eyes dilated, rode bikes, celebrated Christmas & New Years, and spent time with friends. We also disected owl pellets, ate some California burritos, went out for frozen yogurt, and made some new friends.
Then we decided to head to Florida for the Fulltime Families 7th Annual Family Reunion. Our first stop on the way to Florida was in Yuma, AZ, the Winter Vegetable Capital of the World. We stayed there for two nights so Nate could visit Algodones, Mexico for new glasses and street tacos. We met another fulltime RV family, Go Heaton's Go, and all the kids enjoyed playing at the West Wetlands Park in Yuma.
Our next stop was Tucson, AZ, where we stayed at the Davis-Monthan AFB campground for 4 nights from January 5-9. We enjoyed a nice Arizona sunset and ran into the Clon Clan Caravan, whom we had met back in March 2016 in the same place. It was great to see them again and catch up with each other.
Then we were off again, this time to El Paso, TX. We stayed at the Fort Bliss RV Park for 2 nights and got to enjoy rolled tacos from Chico's.
Then we continued our journey toward Florida by heading to Fredericksburg, TX. Angie drove for a couple hours for the first time pulling the 5th wheel and did a great job. Ali got stuck in a tree at a rest stop and needed Nate to help her down. We spent the night for free at Schreiner Park in Junction, TX before continuing on to Fredericksburg the next morning, January 12.
That catches us up to the most recent update, where we visited Fredericksburg, TX.
Here's the recipe for that tasty chili:
Anasazi Bean Chili Recipe
4 cups dry anasazi or pinto beans
1 lb stew meat
1 lb ground beef
1 yellow onion
1 green bell pepper
2 cans beef broth
1 large can crushed tomato
chili powder
cumin
minced garlic
basil
oregano
salt
Pre-soak the beans overnight or pressure cook for 5 minutes in an Instant Pot with 6 cups water. Drain liquid and rinse.
Put the beans and stew meat in with beef broth and cook until beans are tender (or pressure cook for 8 minutes in Instant Pot). Brown ground beef with onion and green pepper. Add to cooked beans. Add spices & crushed tomatoes and continue cooking on low until ready to eat.