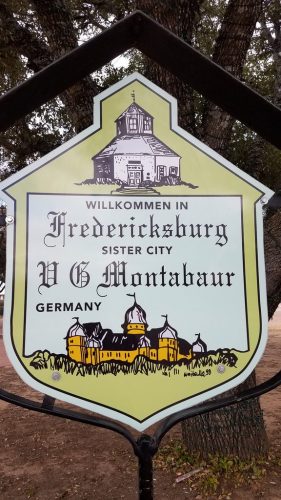 The funny thing about visiting Fredericksburg is when you go into a shop or restaurant, you are half-expecting to hear German accents, such as "Velcome. Vould you like sauerkraut vis zat bratvorst viener?". But instead, everyone speaks with the heaviest stereotypical Texas accent of anywhere we've visited in this big state: "Howdy. Wood y'all lawk sum' souwer crout on yer weiner?". And they are the nicest and friendliest people you'll ever meet.
Fredericksburg was founded by German settlers in the mid-1800s smack in the middle of the Texas Hill Country and remains a tourist attraction with German traditions, architecture, shops, food, and atmosphere. Many of the buildings are over 100 years old and at Christmas time the town square (Marktplatz) gets decked out in German-looking decor. It's also the home town of Admiral Chester Nimitz and houses the National Museum of the Pacific War.
We visited Frederickburg as we were passing through on our way to Austin from El Paso, planning it out so we could spend as much time during the day there as possible without stopping for the night.
We found the town visitor center had plenty of parking, so we left the truck and 5th wheel there for the day and enjoyed walking up and down the main street for several hours.
This kids' favorite shop was the candy store, which had hand-dipped chocolates, homemade fudge, and plenty of other goodies. They even had chocolate-covered bacon!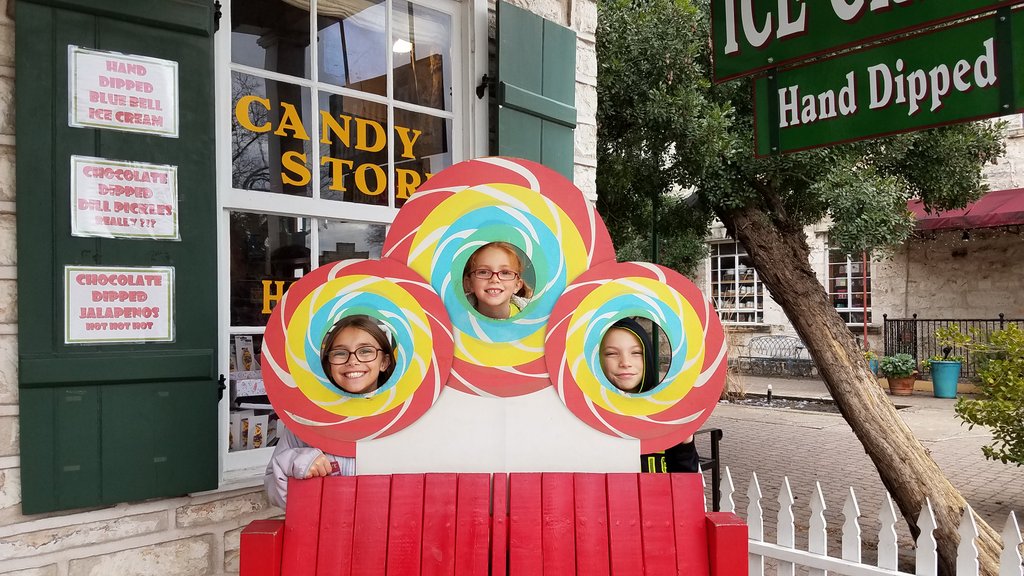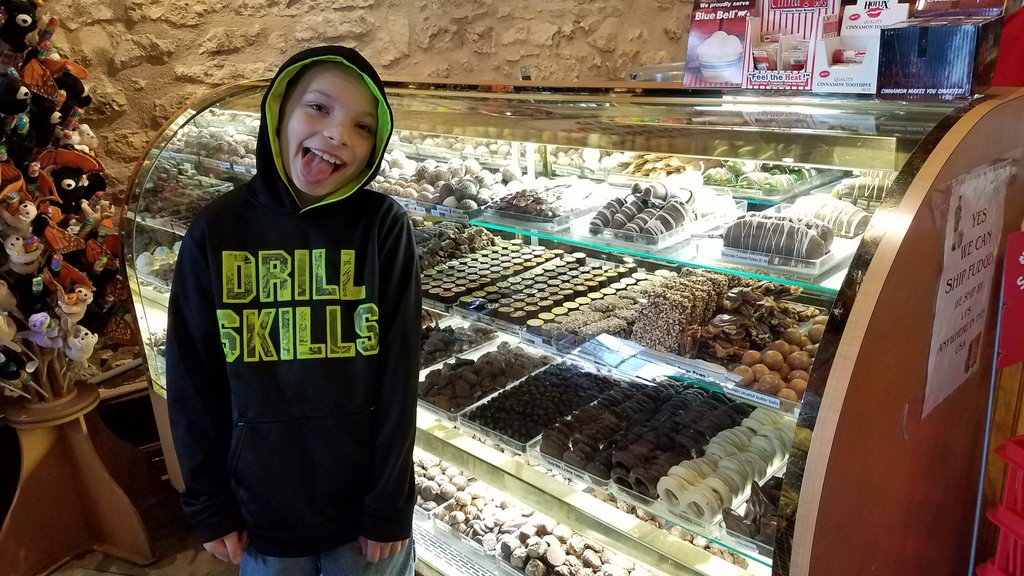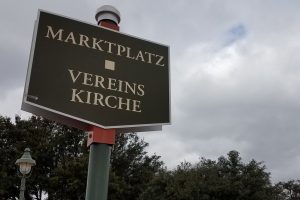 The Marktplatz had a fun little playground for them to burn off some extra energy, plus a free museum of the town inside a replica of Fredericksburg's first church (Vereins Kirche), built in 1847.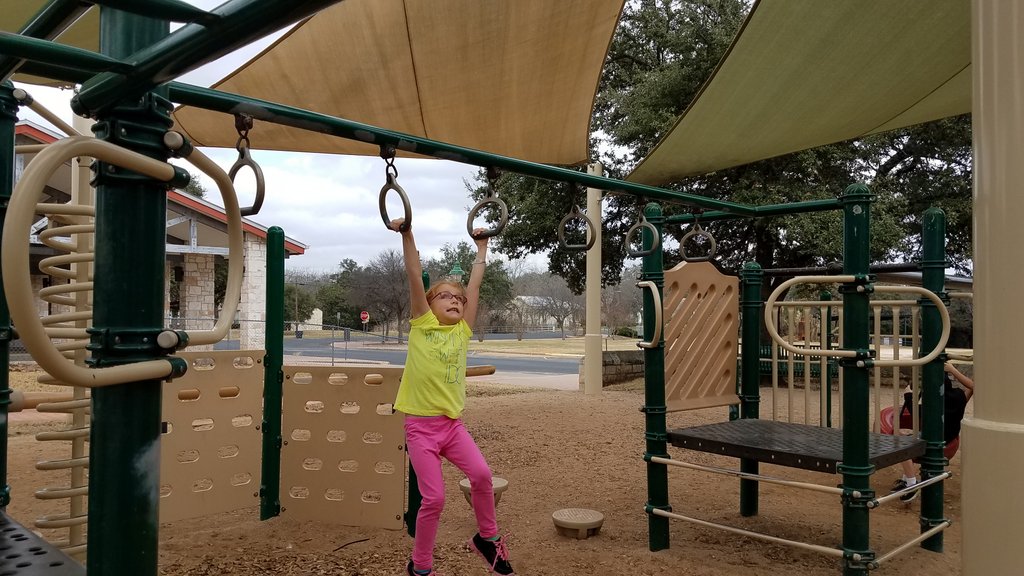 The library was another of our favorite stops. It is in the old courthouse and is one of the neatest libraries we've been to.
We stopped for lunch at Wheeler's and got a sausage plate with sauerkraut, German potato salad, and rotkohl (red cabbage), plus a delicious Reuben sandwich.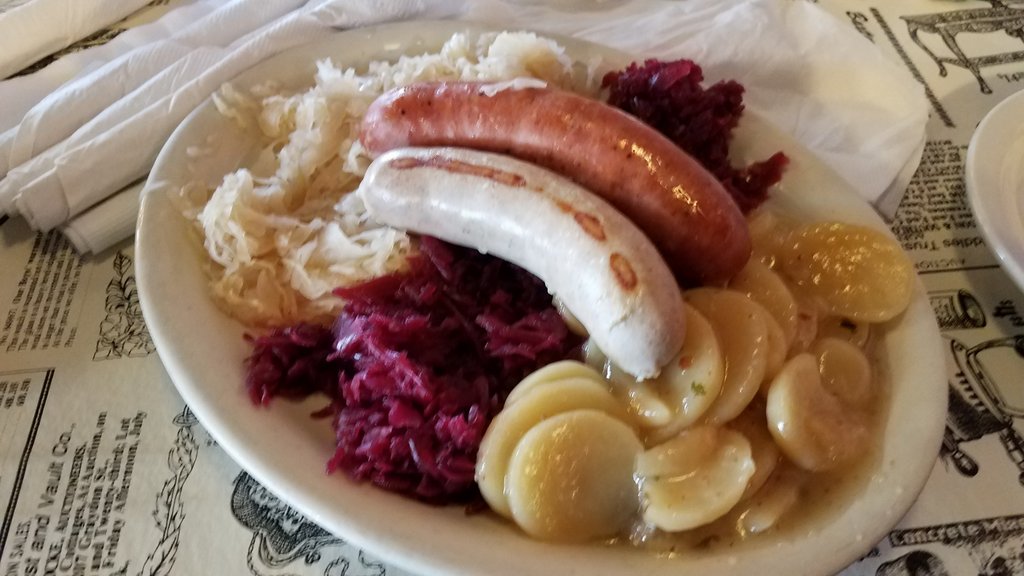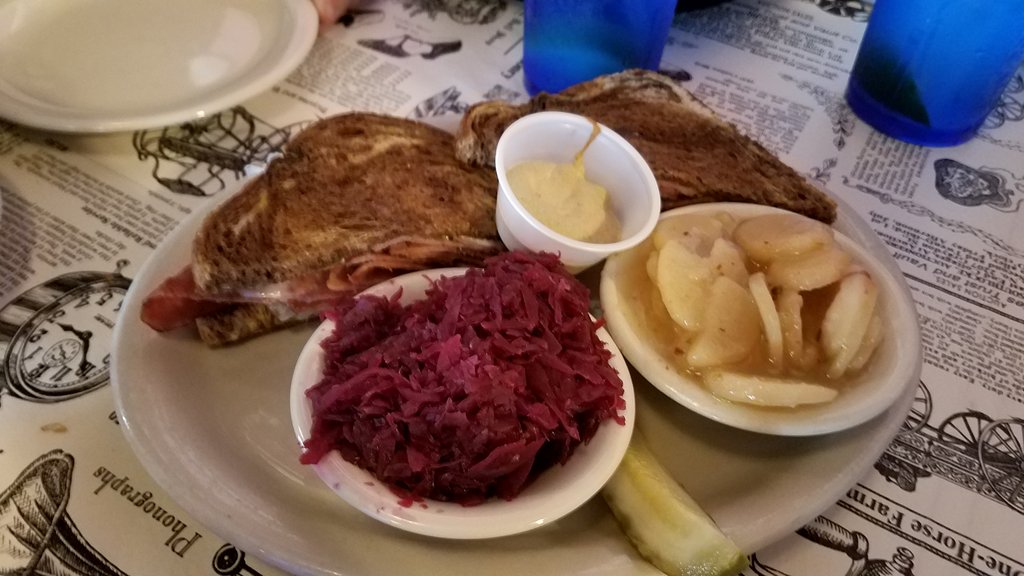 Then we went down the street to spend a couple hours in the National Museum of the Pacific War. This place is seriously a must for anyone who enjoys military history or museums. One of the highlights is a Japanese mini submarine that was captured after the attack on Pearl Harbor.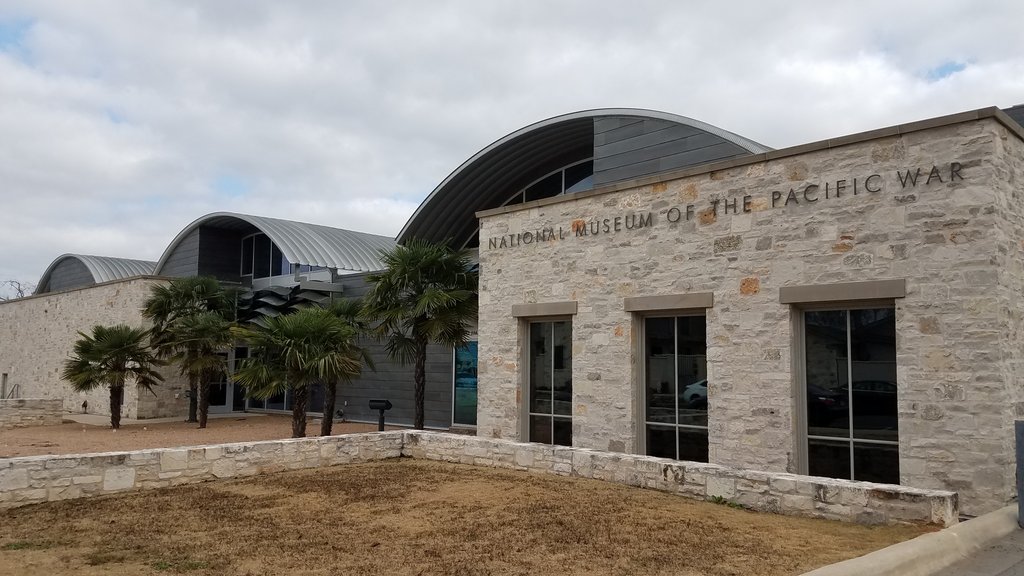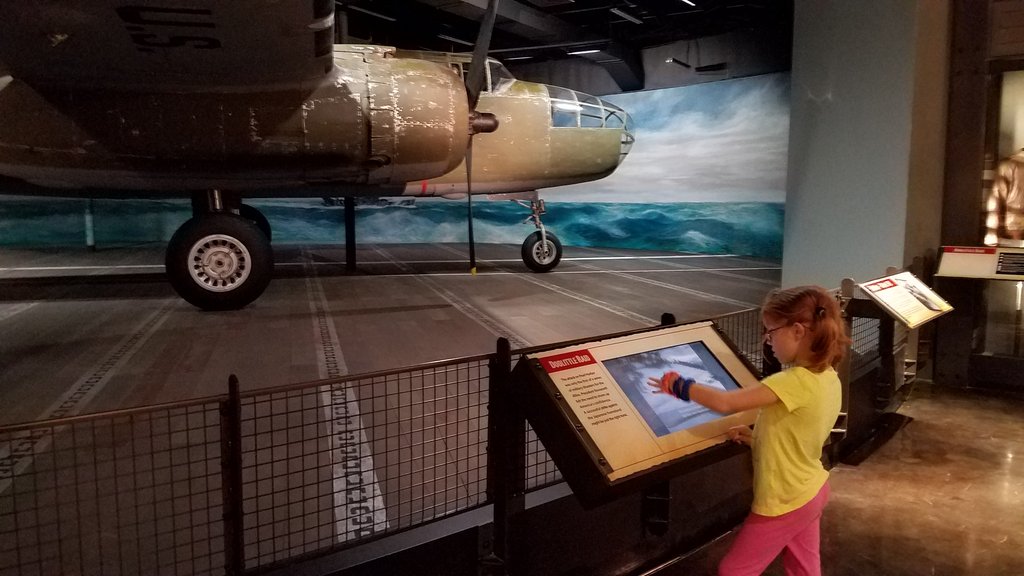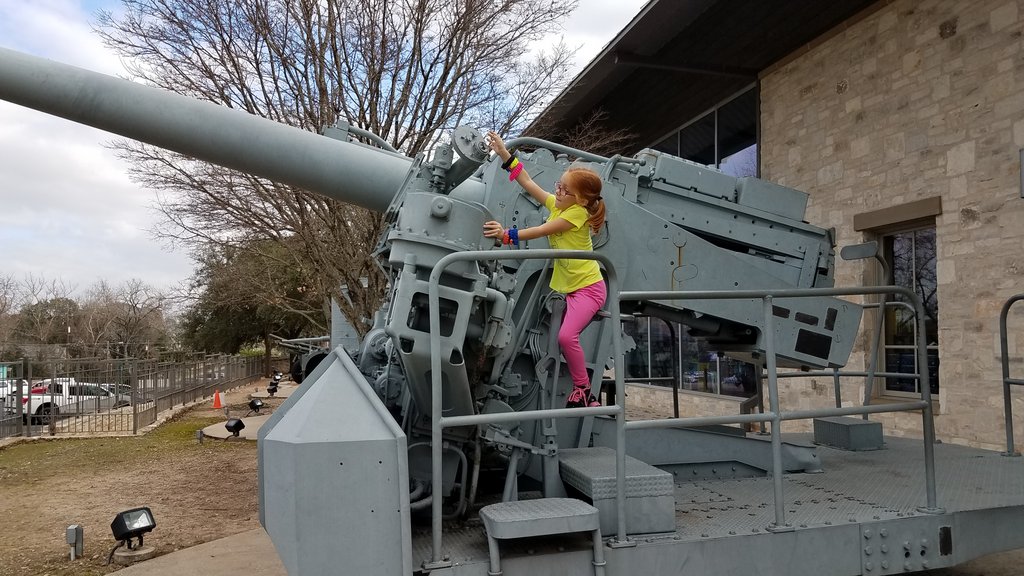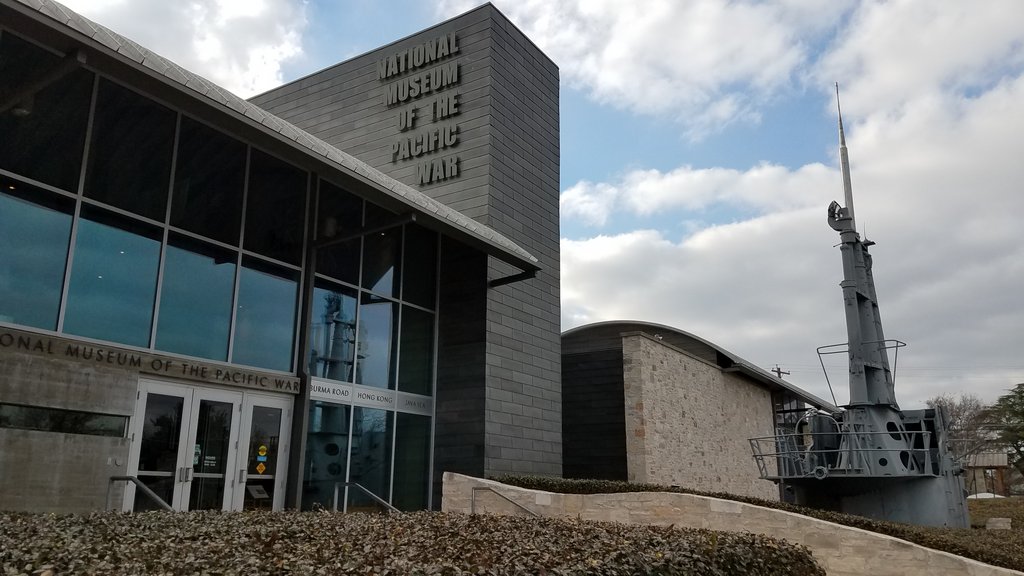 Since it was on the way, we drove through Luckenbach, where "ain't nobody feelin' no pain".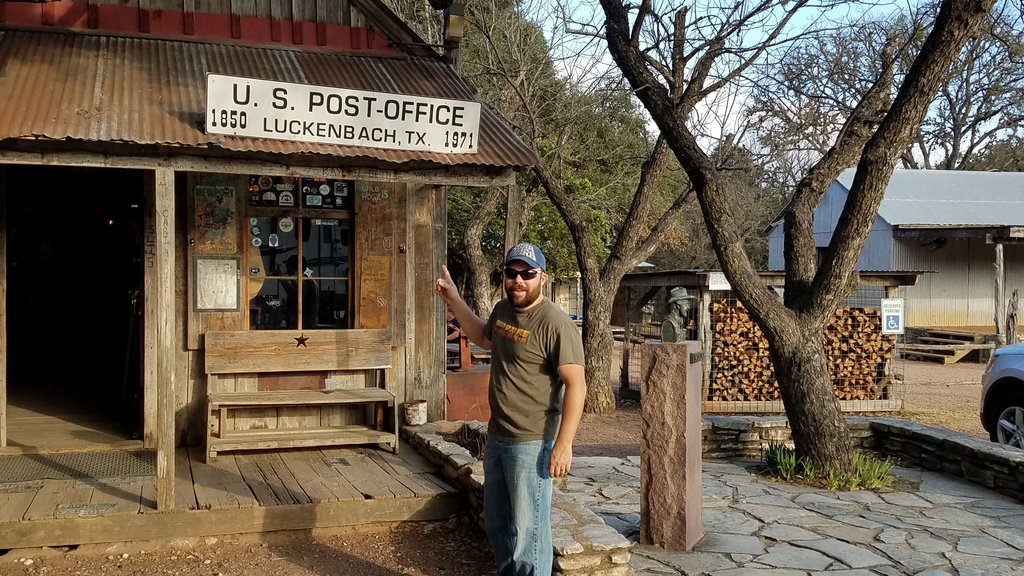 Then we finally made it to our next stop at McKinney Falls State Park in Austin.