Summer is peak RV season. Unfortunately, RV A/C units typically only cool the air by 20° below the outside temperature. This is usually sufficient, but can get uncomfortable if outdoor temperatures start to exceed 100°F.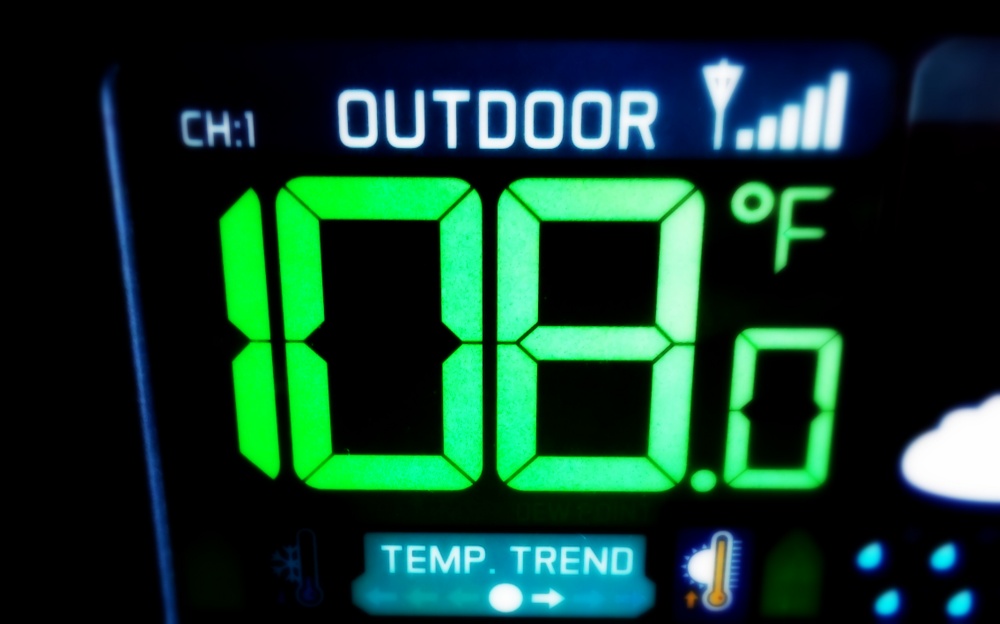 Here are some of the best tips we've discovered for keeping cool in an RV during the hot summer months.
Reflective covers on windows

RV windows are not well insulated. As soon as the sun hits them, the inside temperature starts to climb. Keep the heat out by using these reflective window covers, which velcro to the inside of windows for easy installation and removal. You can also use car window shades in a pinch.

Insulated vent covers

Use insulated vent covers to help block the sun and keep the cool air inside the RV. These are also handy to keep the warmth in during cooler months.

Keep the cool air in the main living space

Close vents in unused rooms and the bathroom. Keep the bathroom door closed. This will allow more cool air to fill the main living space in the RV. Yes, the bathroom will be hotter, but the main living area will stay a little bit cooler.

Use a dehumidifer

If you're staying in a place that's both hot and humid, use a good dehumidifier to keep the air inside nice and dry. When we were in Houston, the outdoor humidity was typically above 90%, making us sticky and miserable. Using a dehumidifier in our 5th wheel helped us stay a lot more comfortable. We recommend a 30-pint unit for RVs over 30 feet. It takes up some space, but it is so worth it.

Keep your water cool

Tap water comes out hot when the summer sun is shining on your water hookup hose. When it's hot outside, we fill our fresh water tank and use that instead of the water hookup. The water stays nice and cool in the tank, even when it's hot outside.

Use an ice maker for cooler drinks

If you like ice cold drinks, an RV freezer usually isn't up to the task of making enough ice. Get a portable ice maker to make ice cubes in less than 10 minutes.

Insulated water bottles

Keep your drink cool even longer by using an insulated water bottle. These can keep a drink cold for hours, even when it's hot outside.

Keep AC filter clean

Most RV A/Cs only cool the air by 20°. If the A/C filter is clogged, the unit will work less efficiently and will cool even less. Make sure to clean the filter every few days as needed to keep the A/C running at peak performance. Most filters can be cleaned with soapy water, or by just spraying them off with running water.

Electric fans

A little moving air can really make things feel cooler. Use these small clip-on fans for a nice breeze wherever you're sitting.

Avoid cooking with the stove

Cooking with the propane stove or oven can really heat things up inside. You could cook outside to keep things cool indoors, but then you're still out in the hot sun. We like to use our Instant Pot pressure cooker to cook inside without heating up the whole RV.
That's everything we've been able to come up with. If you have any great tips of your own, leave them in the comments below and we'll add them to the list!