The drive from Haines City to Key West was a bit longer than we like to do in a day at 6 ½ hours google map time (which is more like 10 hours for us), so we stopped in Homestead for two nights on the way. Abby came down with a fever after we got home from Legoland and wasn't feeling well all weekend so it was good to just stop and let her rest.
Angie stayed home with Abby on Sunday while Nate went to church with Nathan and Ali. It was an interesting church service because it turned out they were doing it all in Spanish and we got to wear the headphones for the English translation. The kids really got a kick out of that and were much more attentive than usual.
The Coral Castle
Lucky for us, Homestead is the home of the Coral Castle, which was just down the street from where we were staying, so we went there on Monday morning before taking off for Key West.
It turned out to be a pretty cool tourist trap and worth the visit, especially since we found half price admission on Groupon.
This coral "castle" was built entirely by a single man over 28 years without any machinery or power tools. He built it as a monument to the woman he wanted to marry but who had declined.
It's quite a demonstration of what a determined person can accomplish.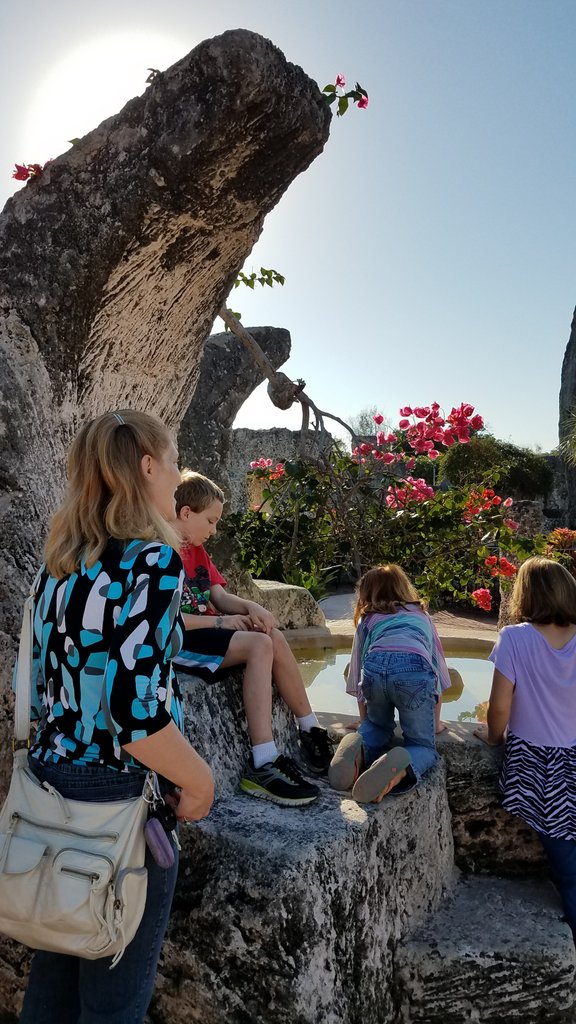 The Florida Keys
The Keys had been on our bucket list of places to visit since beginning our fulltime travels. And if you're going to visit the Keys, you might as well go all the way to the end.
Key West, the southernmost city in the continental U.S., is 100 miles from the mainland by road. It can be reached by driving south on U.S. Route 1 over a chain of bridges and islands that make up the Florida Keys.
This tiny island is only about 1 mile wide and 4 miles long. It's closer to Cuba (90 miles south) than to the nearest Walmart. One of the fun things about Key West is seeing chickens and roosters running around loose all over the island.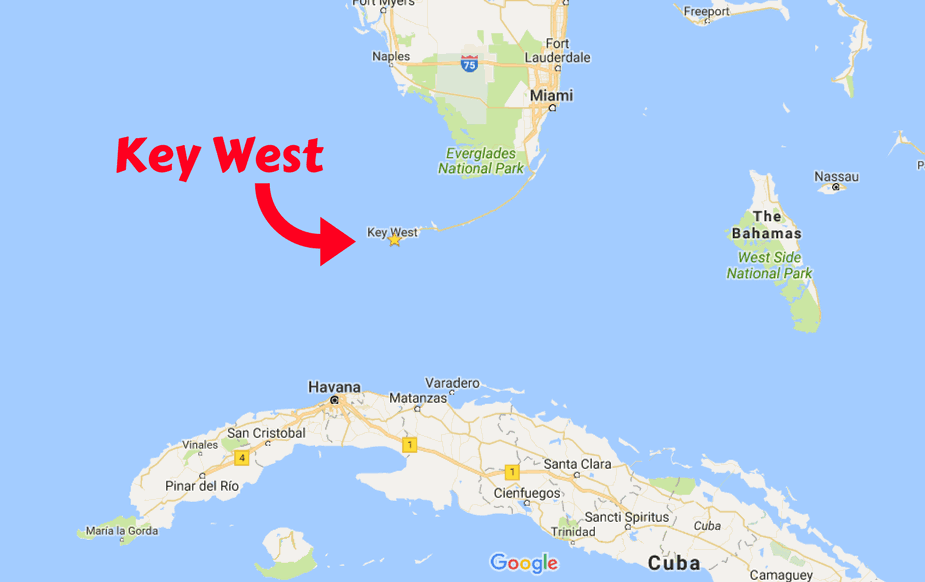 And oh is it crowded! We tried driving to the downtown area and found it was almost impossible to find a place to park the truck, not to mention the price of parking. So we ended up avoiding the downtown section as much as we could and just hung out on the beach for a couple days.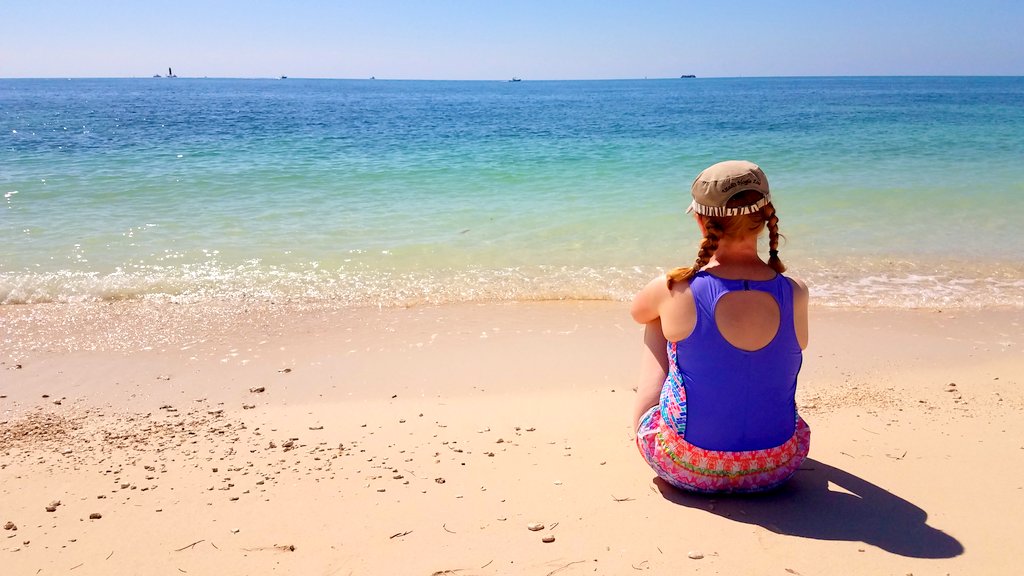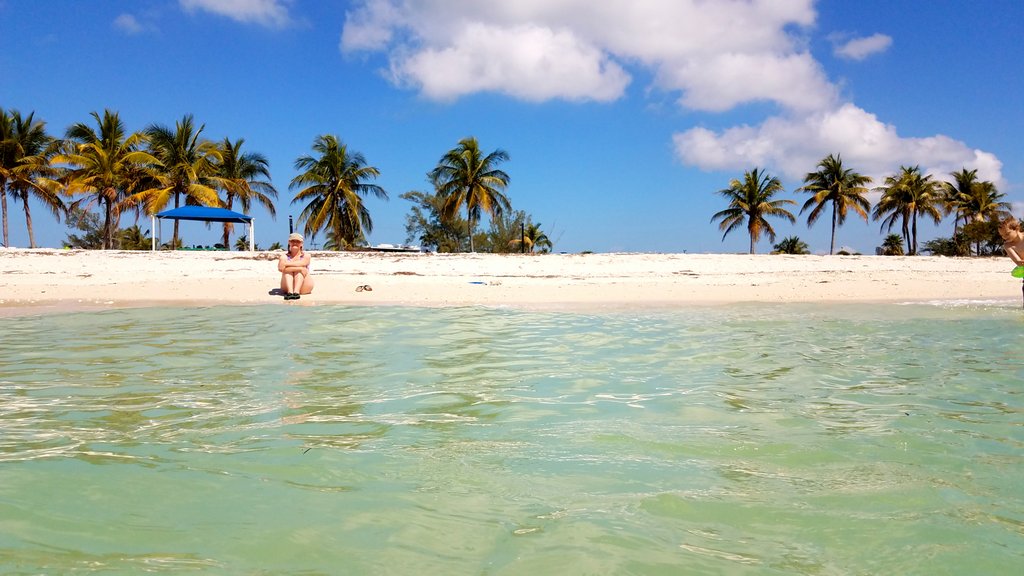 The sand on Key West beaches is not the fine, white stuff found on a lot of other Florida beaches. It's made up of coarse coral fragments, so water shoes are recommended.
Ali found a bunch of empty conch shells as she was snorkling (Key West is also known as the Conch Republic).
We spotted some huge iguanas sunning themselves on the rocks. There were at least a dozen in the area we explored, all of them between 2-5 feet long.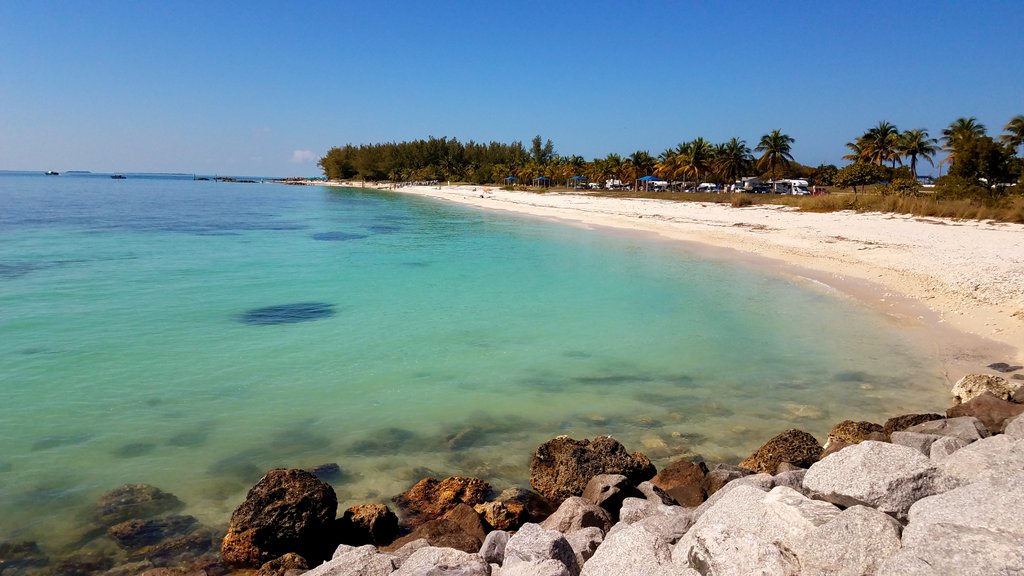 Being foodies, we had to try some of the local food. We stopped by D.J.'s Clam Shack to share an order of conch fritters and a lobster roll, which was featured on Diners, Drive-Ins and Dives. The fritters were awesome, the lobster roll was kind of pricey, but that's lobster for you.
And since we were in Key West, we had to get a Key Lime Pie.
We also tried a Cuban sandwich and fish tacos from Sandy's Cafe, which were both amazing and highly recommended.
Nathan's birthday came while we were at Key West. He wanted to go to the beach and eat chocolate cake, cheetos, and drink root beer.
Then we went to the local movie theater to try and see the Batman Lego Movie, but the projector wasn't working so after sitting in the theater for 30 minutes, we left.
Key West was fun and we enjoyed the beach there, but if we visit the Keys again we'll try to stay at one of the state parks on another of the islands instead. The other Keys seemed to be less crowded, are a shorter drive from the mainland, and some have better snorkling opportunities.
Now on to the Everglades.