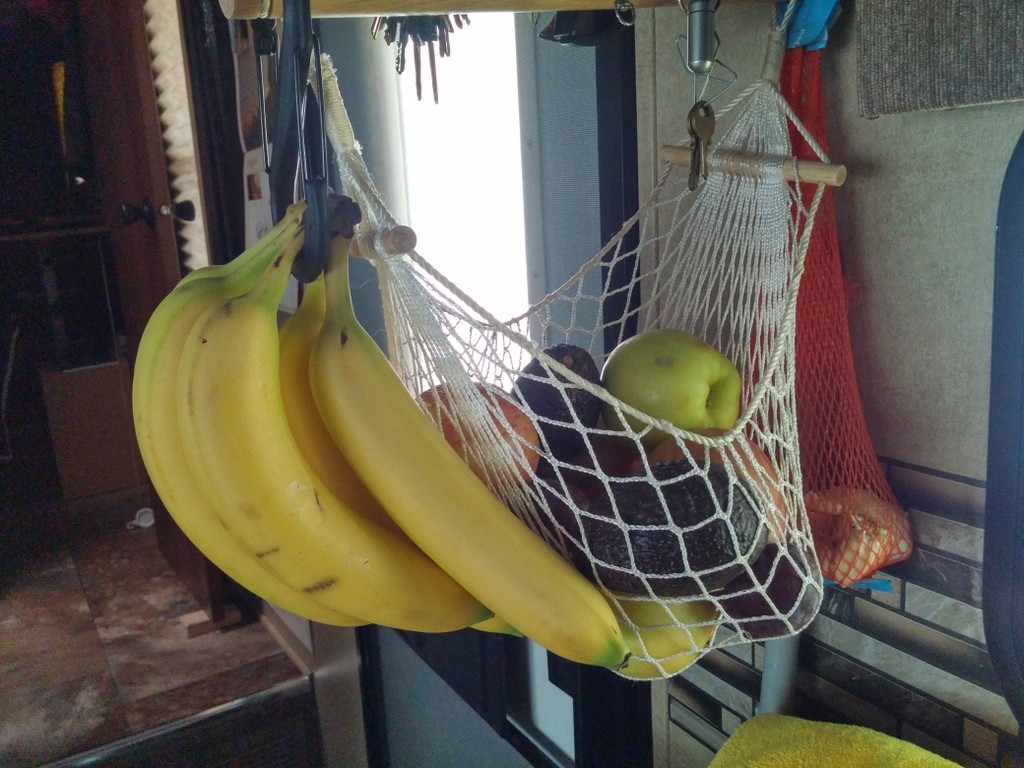 As full-time RVers, we found our RV kitchen to be a little small. These are the most useful items we've found to help make our kitchen seem more organized and spacious. These are the first things we would add to the kitchen of any new RV.
Update: After full time RVing for more than a year, we wrote a new list of the Top 10 RV Kitchen Gadgets

A magnetic knife holder is a perfect way to store all your kitchen knives and save precious countertop space. We mounted ours right next to the stove so all our knives are easily accessible when we've ready to start cooking.


We tried using a dish rack for drying our dishes, but we could never find the right place to store it when not in use and it always just seem unwieldy and in the way. Now we just put this microfiber dish pad on top of the stove and stack all the wet dishes on it without a dish rack. When not in use, it hangs out of site on a hook behind the kids bedroom door. Get one here.


These stackable bowls and measuring cups are great for saving space. They are light-weight but durable, and won't break like heavy Pyrex bowls. This set includes mixing bowls, colander, and measuring cups.


Ok, so these marshmallow & hotdog roasting sticks don't technically go in the "kitchen", but they are definitely a must-have for camping. They're collapsible, perfect for RVers.


Countertop space is a precious resource in an RV. We use this fruit hammock mounted near the kitchen window to keep all our fruit out of the way. It gently cradles the fruit to keep it from bruising.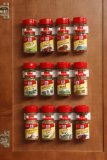 We got tired of our spices always falling out of the cupboards the first time we opened them after each trip. These spice racks are very inexpensive but work great. They mount to the inside of a cupboard door or on the wall and will hold 12 spice bottles.
Do you have any other must-have's for your RV kitchen? Leave a comment below and we'll get the word out to others!
Update: After full time RVing for more than a year, we wrote a new list of the Top 10 RV Kitchen Gadgets