Anyone who's spent time in an RV knows the kitchens are a little lacking.
First of all, there's not enough space to store all those cool gadgets and appliances you would normally keep in a kitchen.
Then there's the issue of weight. How much extra weight do you really want to haul around?
And the oven. Those ovens are so tiny, how can you even bake anything in there?
These are the top 10 gadgets to enhance your RV kitchen. Whether it's saving space, combining multiple appliances into one, or making the oven work better, these are the top must have items RVers use to make their kitchen more like home.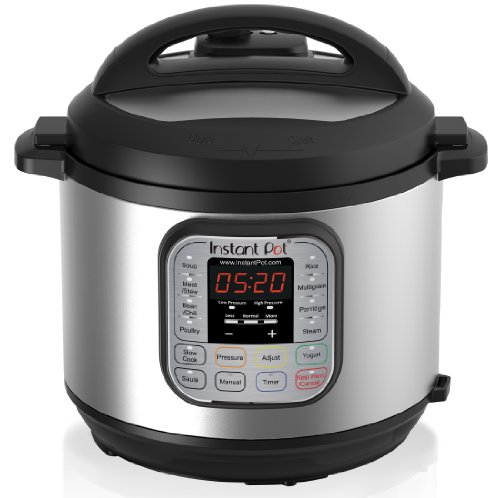 The Instant Pot has been hands down our best kitchen gadget. It completely replaced our rice maker and slow cooker, saving us the weight and space of both those appliances. On top of replacing those, it also functions as a pressure cooker (our favorite), steamer, saute/browner, and yogurt maker.
You can use this thing to make a full-size beef or pork roast in less than 1½ hours–starting with a frozen solid block of meat. It will be super tender, fall apart, moist pot roast.
You can make chili or refried beans in under 2 hours starting from dry pinto beans. No overnight soak required!
We love using it to make delicious chicken stock from a chicken carcass in 10 minutes, then use it to make home-made chicken noodle soup.
It also makes a perfect batch of rice in 20 minutes. We recommend the 6-Qt model.
Get one here on Amazon: Instant Pot 7-in-1 Multi-Functional Pressure Cooker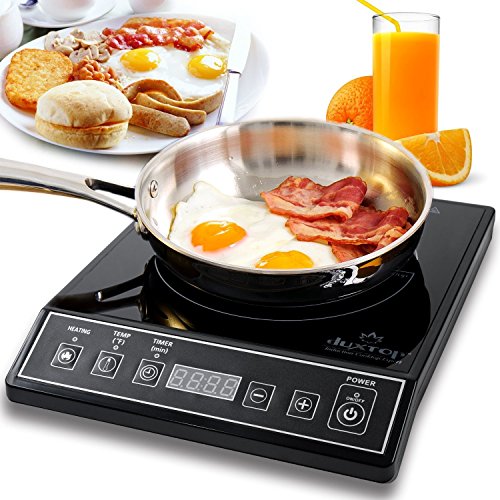 One of the great things about a portable induction cook top is you can save your propane if you have electric hookups. It's also easy to take outside for outdoor cooking on the picnic table.
These new induction cooktops require special induction-ready pans. To see if yours will work, see if a magnet will stick to them. If so, it will work with this induction cooktop. We are big fans of cast iron skillets.
These things also heat up super fast, boiling water in less time than gas or regular electric cooktops and using up to 70% less energy.
Check it out on Amazon: Secura 9100MC 1800W Portable Induction Cooktop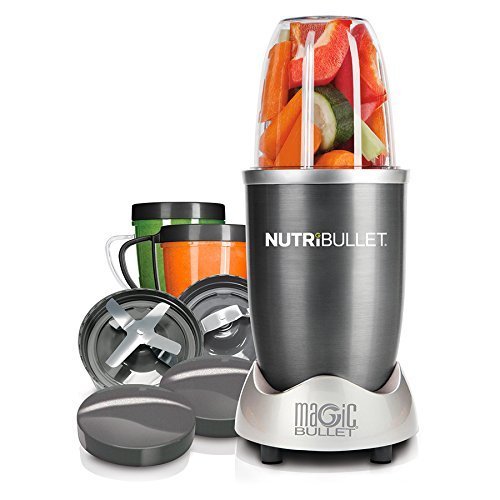 We love our bullet. These little blenders are small, but powerful. This one is a perfect substitution for a big blender when space is limited. We use ours to make fruit and veggie smoothies to help us stay healthy. It's also great as a salsa maker, food processor, and chopper.
Get it on Amazon: Magic Bullet NutriBullet 12-Piece High-Speed Blender/Mixer System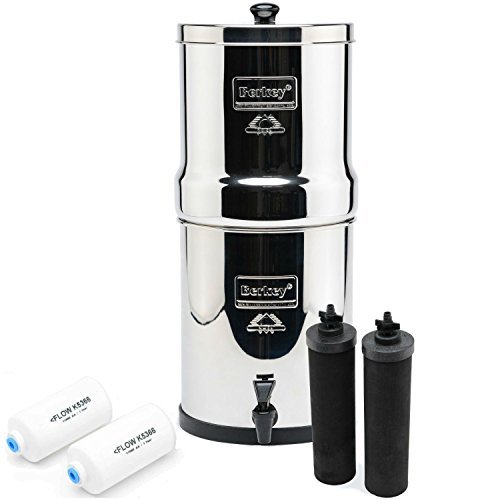 This is one of the best water filters and purifiers you can get. It will purify any water source including RV campgrounds, lakes, streams, and ponds. The Berkey will remove harmful bacteria, parasites, and chemicals. It leaves your water tasting clean and delicious, while making it safe to drink.
Get one here: Berkey Water Filter System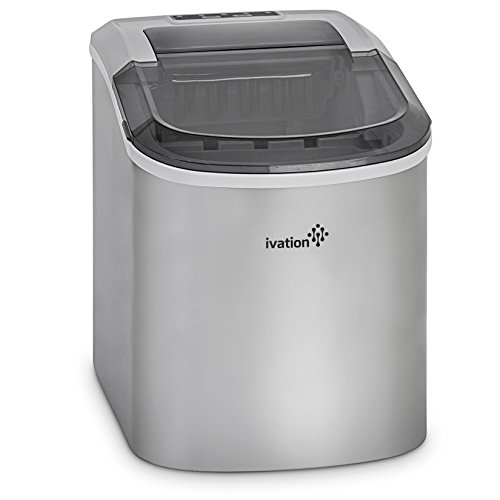 When it gets hot, it's nice to have ice for cold water, lemonade, or soda. Especially when the RV refrigerator is kind of small and there isn't room to store a pitcher of water. But the RV freezer takes forever to make a little tray of ice cubes. That's where this portable ice maker comes in handy. In less than 10 minutes, it will make a tray of ice cubes. Then you don't have to keep wasting money on bags of ice from the convenience store.
Get one here: Portable Ice Maker for Countertop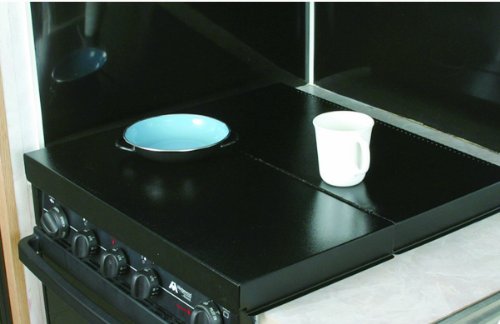 Counter top space is definitely in short supply in most RVs. This stove top cover is perfect to add a little more space when you aren't using the gas burners. It's also a great surface to use for an induction cooktop. This one folds in half for easy storage and can optionally be mounted permanently so it folds back against the wall behind the stovetop.
Check it out on Amazon: Camco Universal Fit RV Stove Top Cover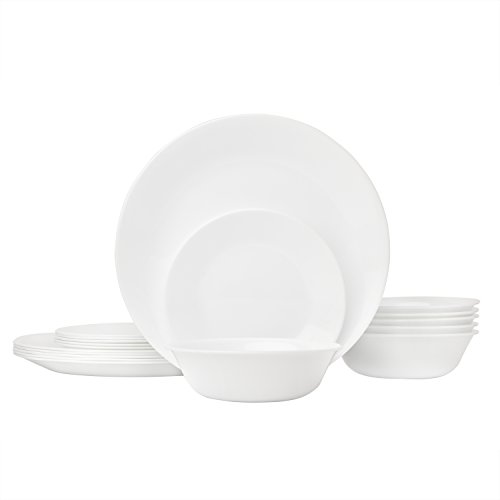 We keep getting asked about what type of dishes to bring along in an RV. With available space and weight at a premium, you probably don't want to bring the fine china and risk it breaking. We use Correlle dishes and they've held up for over a year of full-time traveling. We haven't had a single one break yet (knock on wood). They are durable, microwaveable, and so much better than paper plates.
Get a set on Amazon: Correlle Dish Sets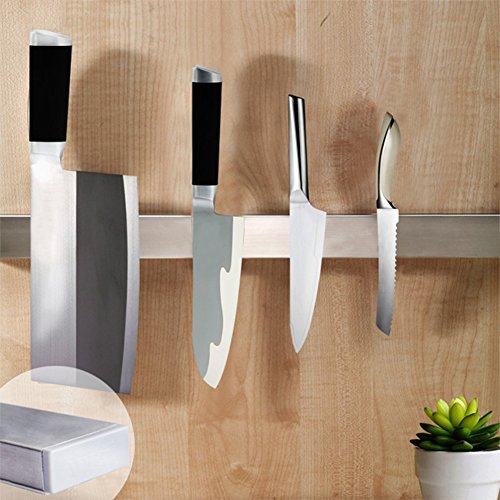 A magnetic knife holder is a perfect way to store all your kitchen knives and save precious countertop space. We mounted ours right next to the stove so all our knives are easily accessible when we've ready to start cooking. In over a year of full time travel, we have never had a knife fall off the holder, even when we've driven over bumpy roads.
Get one here: 16 Inch Magnetic Knife Holder, Stainless Steel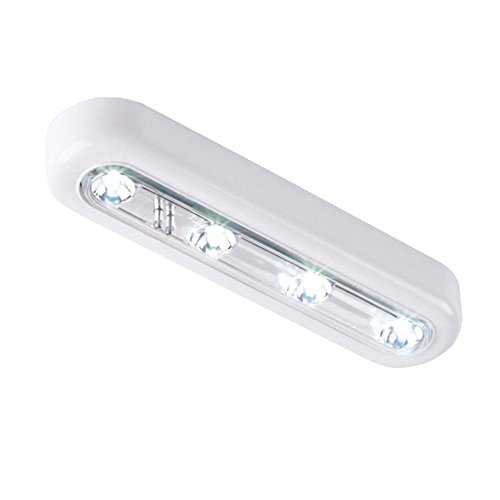 We got tired of trying to see deep in the dark cabinets in our RV, so we found these LED pushbutton lights and put them just inside the cabinet doors. They turn on and off with a button push and light up the whole space. These are also great for dark closets.
Get them at Amazon: OxyLED Stick-on Anywhere 4-LED Touch Tap Push Light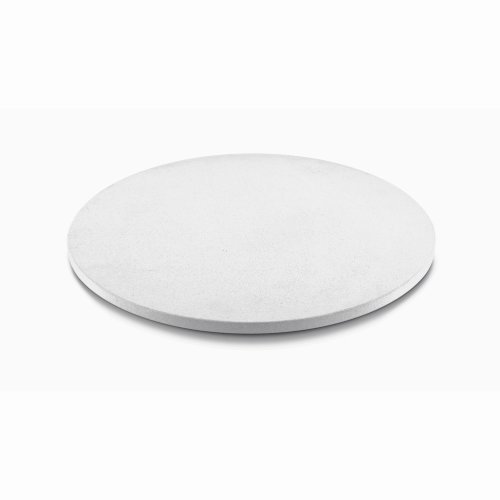 One of the first things we learned after moving into our RV was the oven cooked very unevenly. Experienced RVers told us to get a pizza stone and place in bottom of the oven above the flame. The pizza stone absorbs and stores the heat, helping distribute it more evenly around the oven. We tried it and it works great!
This 13-inch pizza stone is just the right fit for an RV oven.
Get it on Amazon: Breville 13-Inch Pizza Stone