October 1-3, 2015
It's amazing how different national parks can be, especially when they are so close to one another. Canyonlands National Park was the fourth national park we've visited on our loop around southern Utah. We just finished visiting Arches National Park the day prior to visiting Canyonlands. They are very close to one another and both sit along the Colorado River. But while Arches National Park was formed by tectonic plate movement pushing a gigantic deposit of salt around, Canyonlands is just as the name implies. It is comprised of two huge canyons carved by the Green and Colorado Rivers. The part of the park we visited, called Island in the Sky, is a huge mesa sitting at the conjuction of these two rivers.
This park was a great roadschooling opportunity. It is more remote than many of the parks we've visited, but still had a solid Junior Ranger program. We got to learn all about the differences between the major geographic features of the park: canyons, arches, mesas, buttes, and spires. (In case you're curious, see the definitions at the end of the post)
We didn't do much hiking this time around as little Abby wasn't feeling all that well and it was pretty hot out. We did a short 0.3 mile hike to the Mesa Arch and got a nice family picture. The rest of the visit was done mostly by driving around to various viewpoints along the two canyons.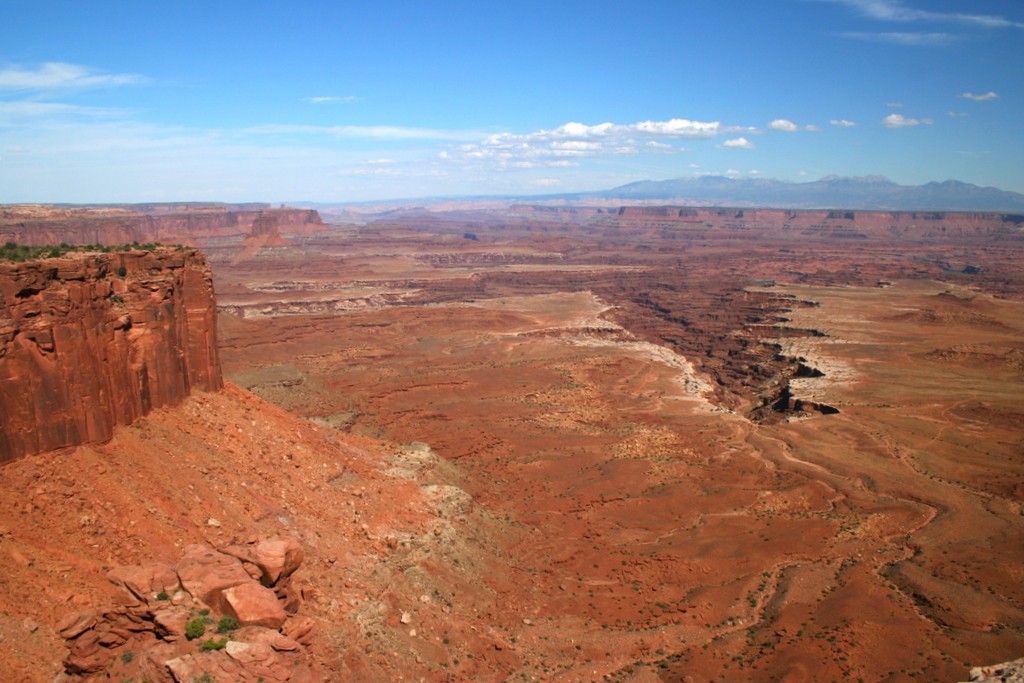 We stayed in Moab while visiting this part of Utah. It was very convenient to both Arches and Canyonlands national parks as well as a neat place to stay in its own right. There are all kinds of things to do outdoors including off-roading (ATV or 4×4), mountain biking, kayaking, hiking, and plenty of exploring.
Another great roadschooling opportunity: We got to see some pretty cool petroglyphs that are dated around 6000-1000 B.C. and dinosaur footprints that are obviously much, much older at millions of years old.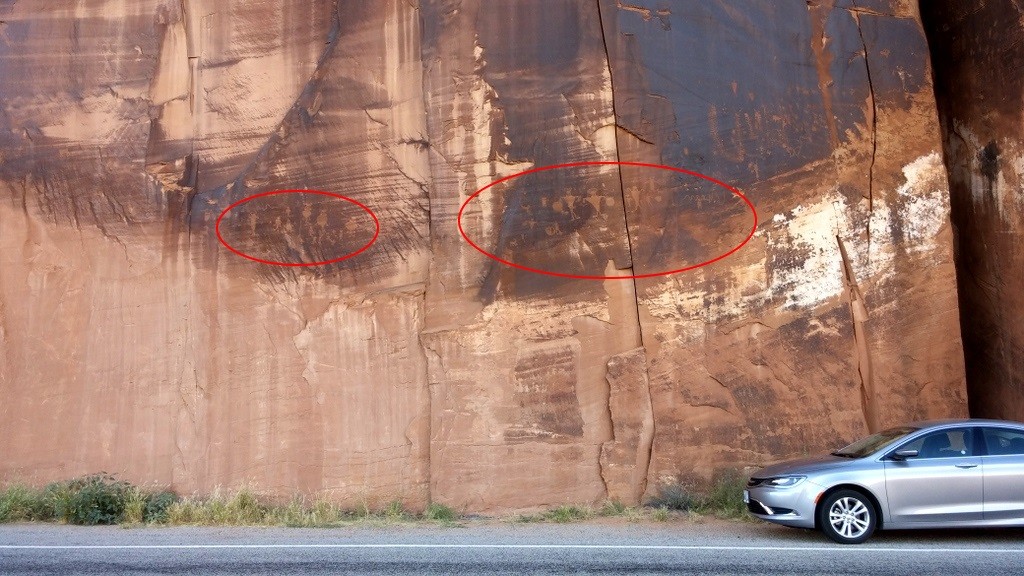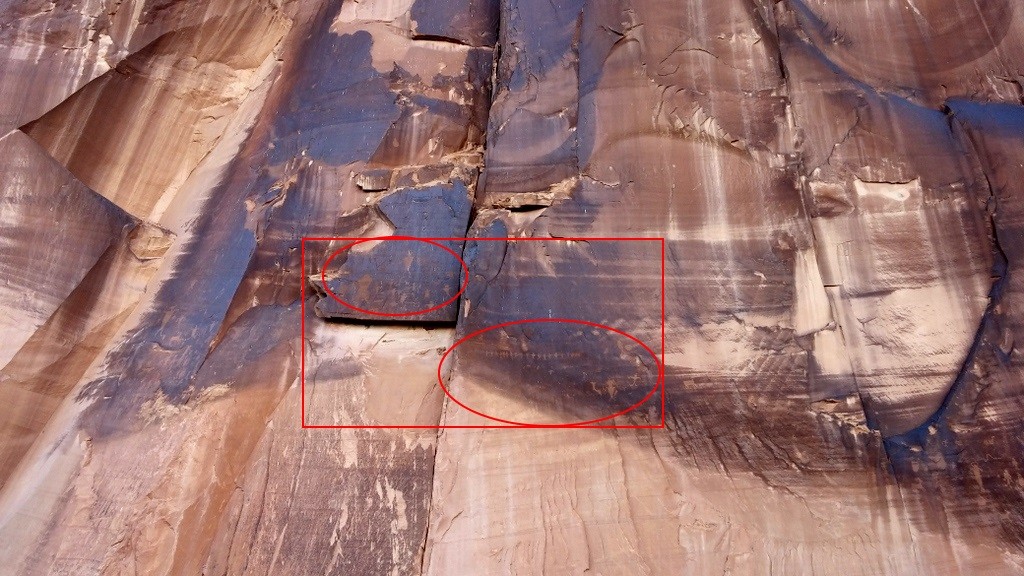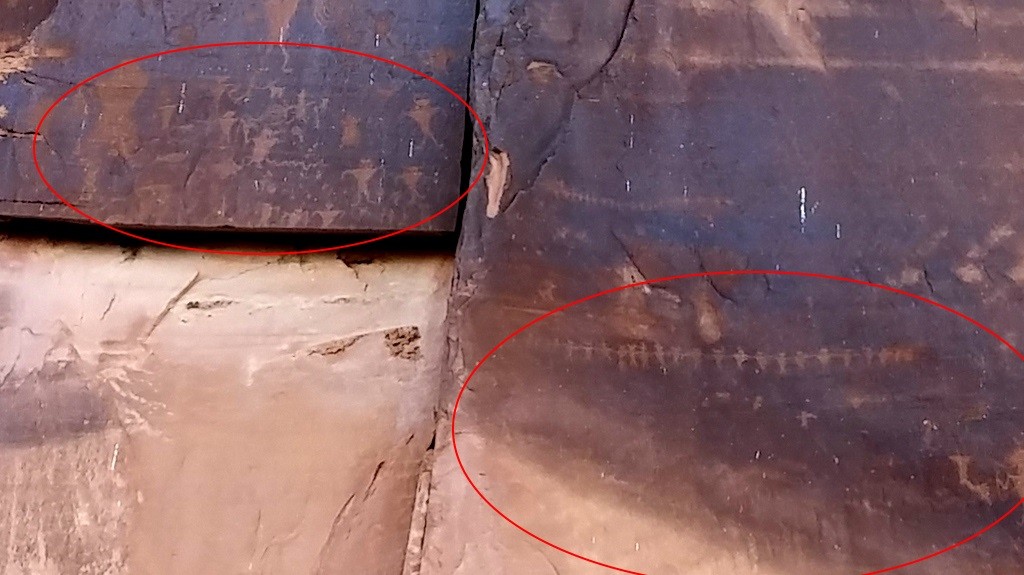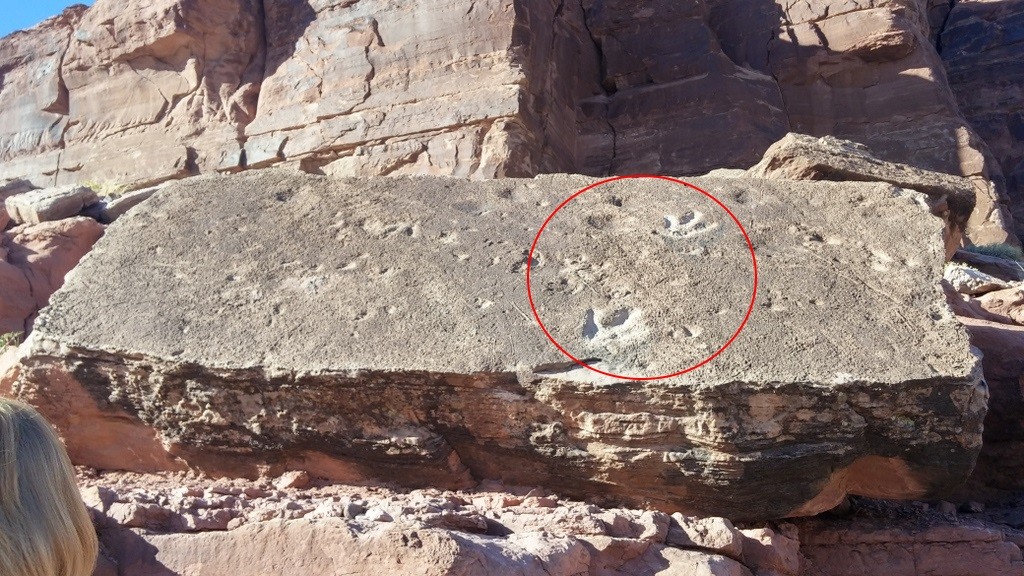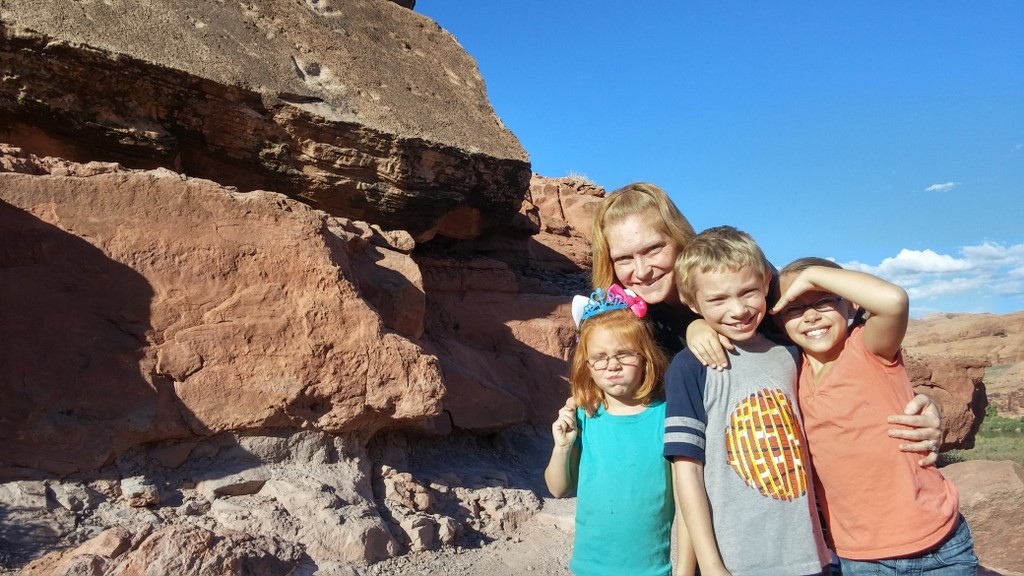 Canyon

A gorge formed by erosion from a river. This should be obvious.

Arch

This one should also be obvious.

Mesa

Wider than it is tall.

Butte

Taller than it is wide. It's a mesa whose sides have eroded off.

Spire

Tall and narrow. This is a butte whose sides have been eroded off even more.
More Pictures