August 3 – 6, 2015
Dry Camping
Like most national parks, North Cascades has campgrounds, but they don't have RV hookups. Luckily, the Newhalem Campground did have sites large enough for our 5th wheel, just barely. We had reserved a site online a few days prior to arriving at North Cascades, but when we got there we realized it was narrower than we would like. Angie jumped on her bike and pedaled around the other areas and found a much better site that was still open, so we switched.
Hiking and Driving around the Park
Our first day at North Cascades, we hike a short trail to the visitor center. Abby found an old school pay phone and started talking to an imaginary friend. We watched the visitor center movie to learn a little about the park and got some information about what to do there.
The next day we went on a 1.5 mile hike near the Skagit River. The water has a greenish tint from something called rock flour. The glaciers grind the rocks and minerals into dust, which then gets dissolved in the water and gives it that pretty color.
We then went on a drive to see the two dams and reservoirs upstream from our campsite. We got to drive across a large dam and got a nice view above the Diablo Reservoir.
Starry Nights
My favorite part of this park was how dark it was. The stars were brilliant and the Milky Way showed up as a nice fuzzy band across the sky. We saw several shooting stars and lots of satellites.
Glaciers in the Fog
Our third day in the park turned rainy and foggy. I went on a long drive up a bumpy dirt road for 23 miles to get a view of the glaciers and peaks. I was hoping the clouds would clear, but it didn't happen. The drive was still nice and there were a lot of water falls along the way. But the view of the spectacular glaciers was hidden in the clouds.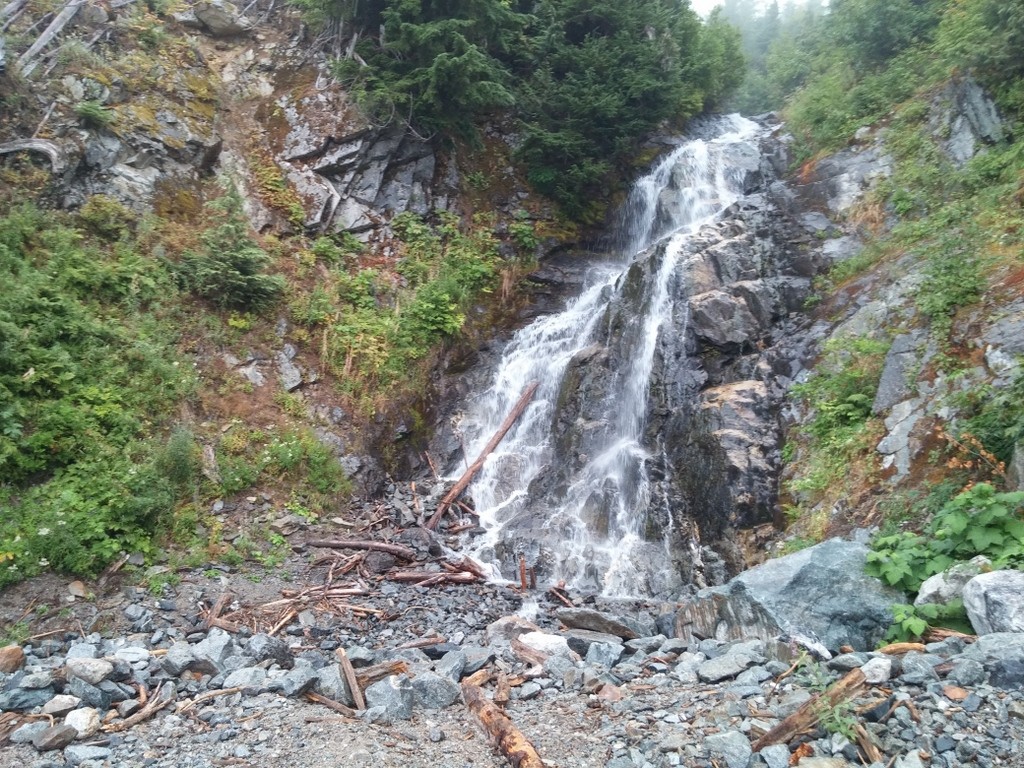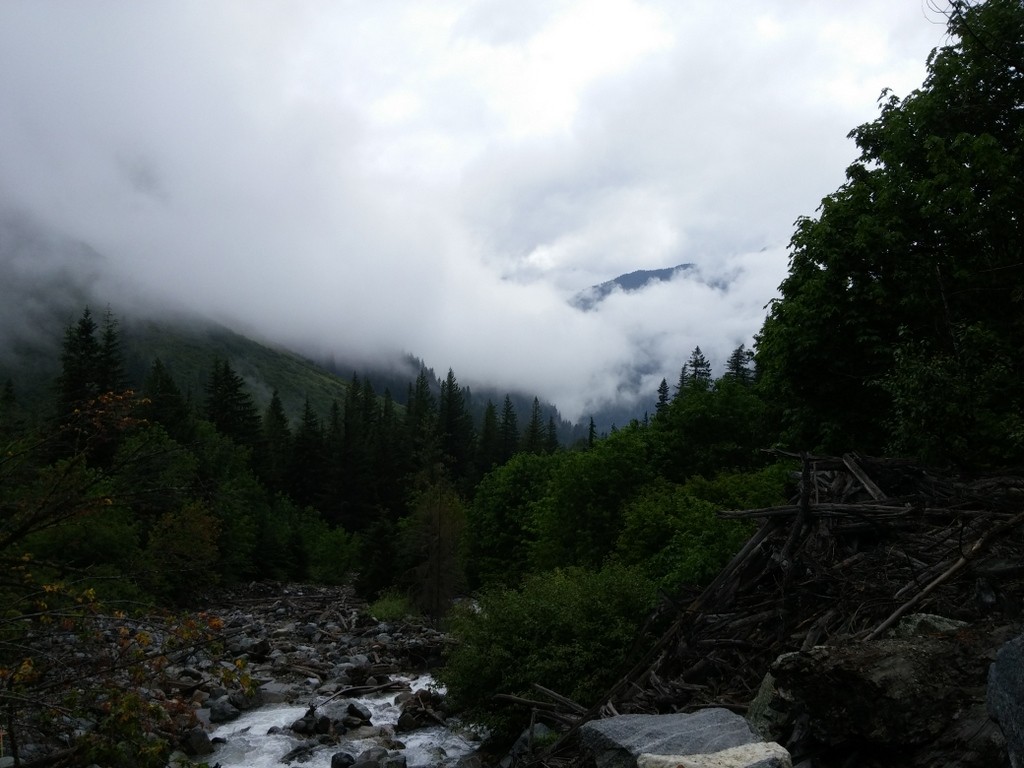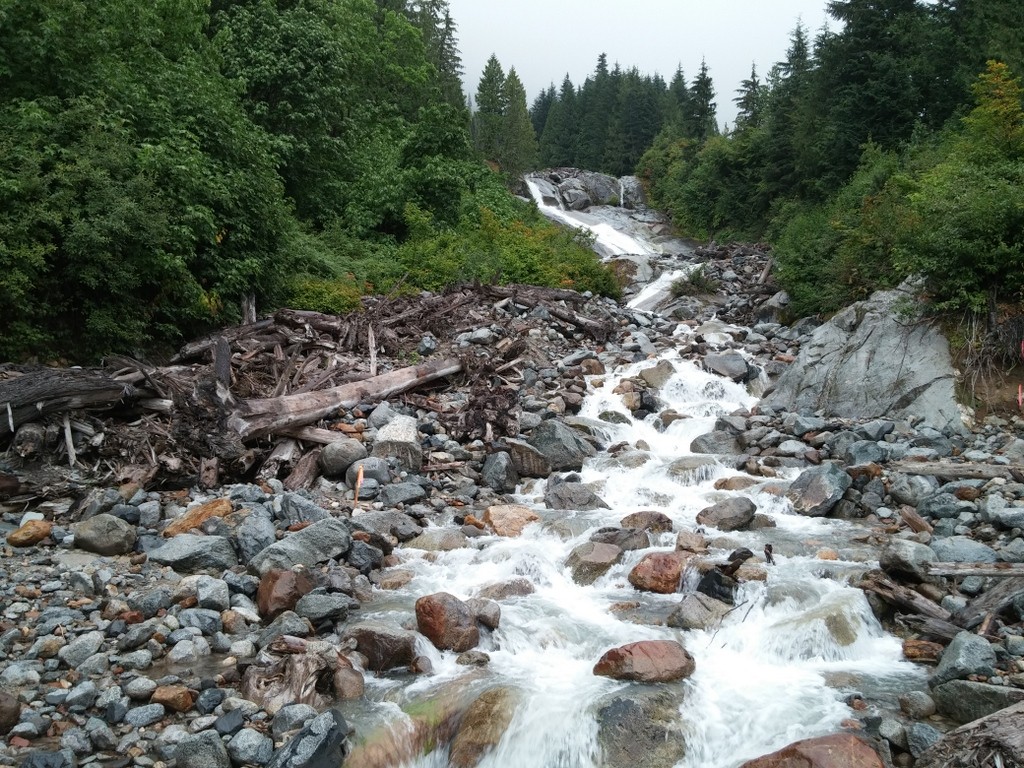 More Pictures