We recently spent time in two areas of South Carolina: Charleston and Myrtle Beach.
Charleston
Charleston is the oldest city in South Carolina, founded in 1670. It's a very touristy city with plenty of old historic buildings, fine dining, and friendly inhabitants. Parking downtown can be tough, but the bus system is free, so we parked at the visitor center for a small fee and rode the bus around.
We only had an afternoon to spend in the city, so we went to the historic city marketplace then walked out on the pier at Waterfront Park.
We got a nice view of Fort Sumter and were lucky enough to see several dolphins.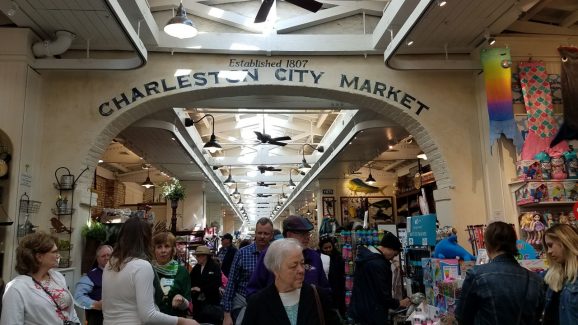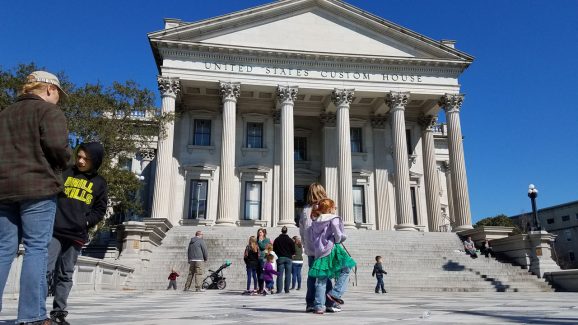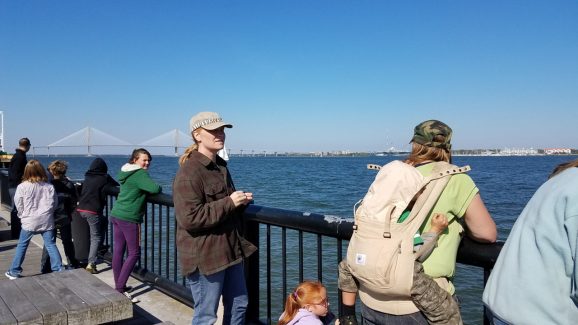 We couldn't visit South Carolina without trying some BBQ, so we went to Swig & Swine for dinner one night. One of the best BBQ meals we've had anywhere and the portions were huge! (Hint: Get the family platter. We got three meals out of it.)
We met up with the Mundays for dinner Sunday afternoon at their home for some delicious BBQ chicken. Thanks guys for the invitation and we really enjoyed getting to know you!
We also got to meet up with Cassi and David for lunch at Steak 'n Shake as we were leaving Charleston. We hadn't seen Cassi since 2004, when we left Salt Lake to join the Marine Corps. It was great to meet with them and catch up. We're so glad they happened to be visiting Charleston that day!
Myrtle Beach
We hadn't planned on staying near Myrtle Beach, but Angie was teaching essential oil classes in Georgetown and Myrtle Beach State Park was one of the closest campgrounds available.
We are so glad we found this place! We ended up staying for 10 days and it's got to be one of our all-time favorite places to stay. We didn't even explore Myrtle Beach that much. We mostly just hung out at the campground and enjoyed being there. The big downside to this campground is the nearby airport. It's right in the path of planes taking off, so those got to be kind of annoying.
The kids loved playing tag with other kids at the playground near our campsite. If they could, they would play tag all day every day. It's their favorite outdoor activity: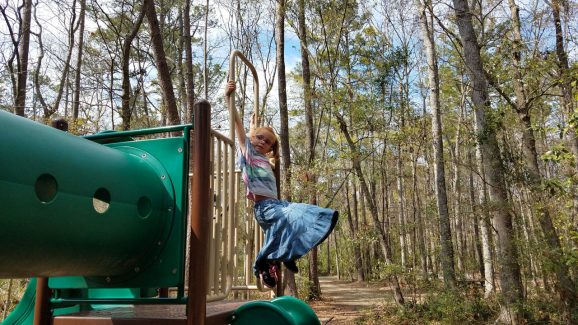 We met the Zieglers, another fulltime family there. Ali and their daughters really hit it off and we look forward to meeting them again somewhere down the road.
The kids also met two other girls from Tennessee who were on a spring break camping trip with their family. Ali has since enjoyed keeping in touch with them by email.
It was a little too chilly most of the time we were there to play in the water, but we did let the kids play in the surf one afternoon. We also spent time walking along the beach and doing activities in the nature center where the kids earned a Myrtle Beach State Park patch.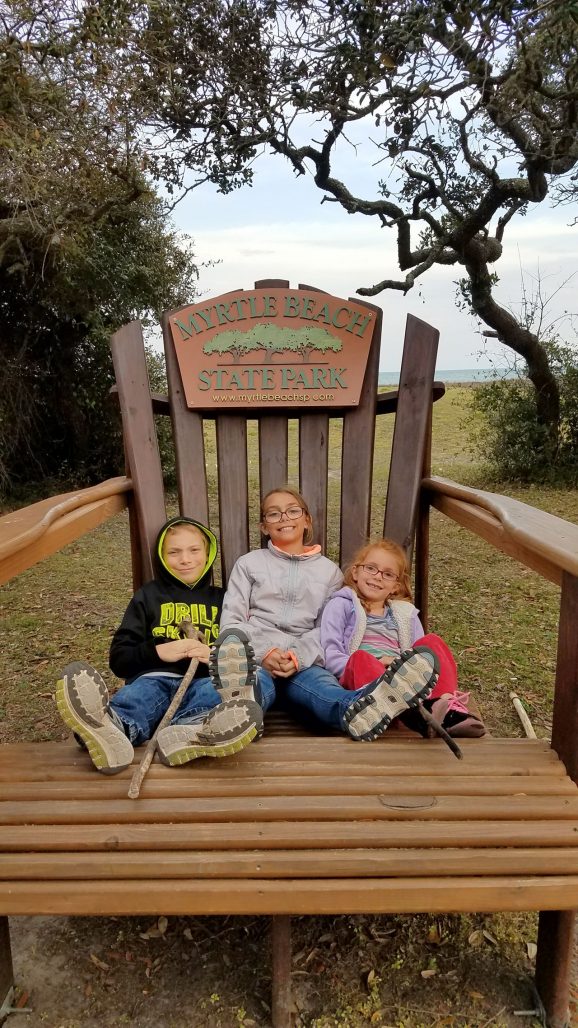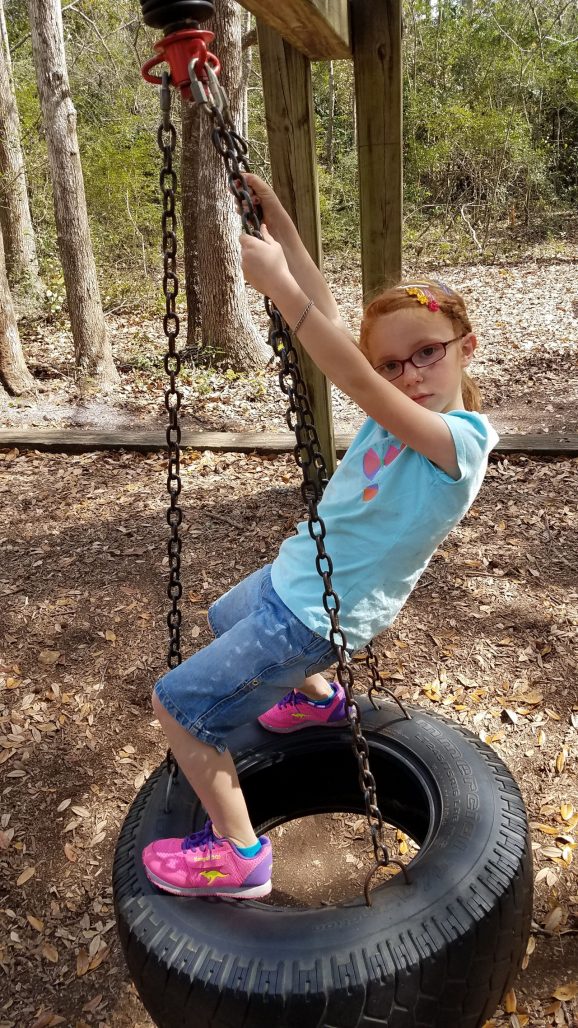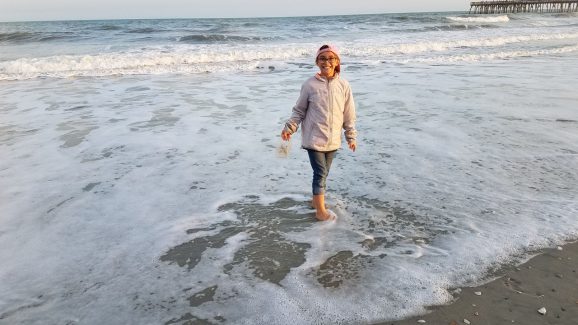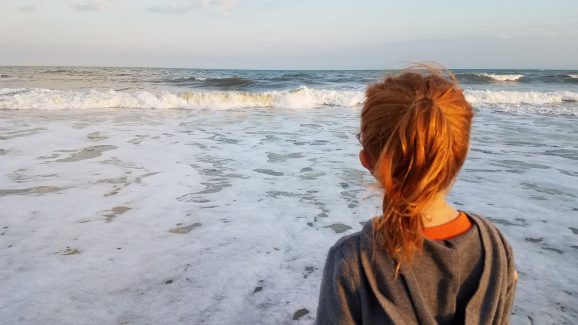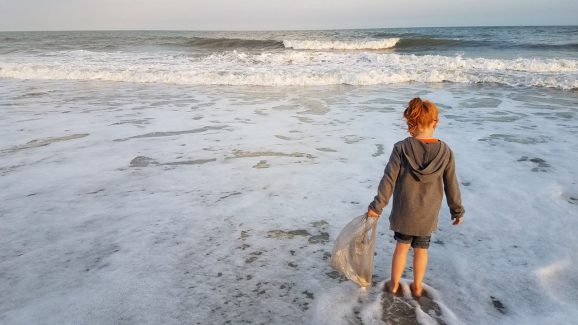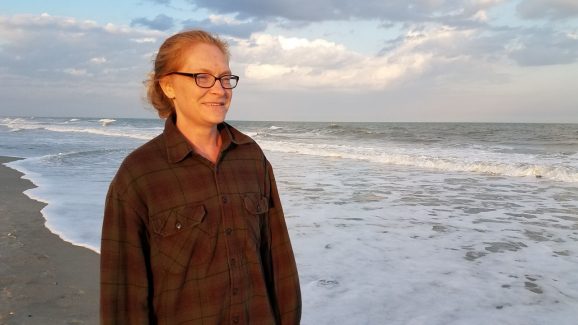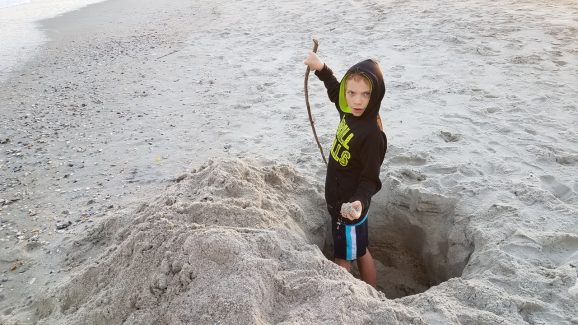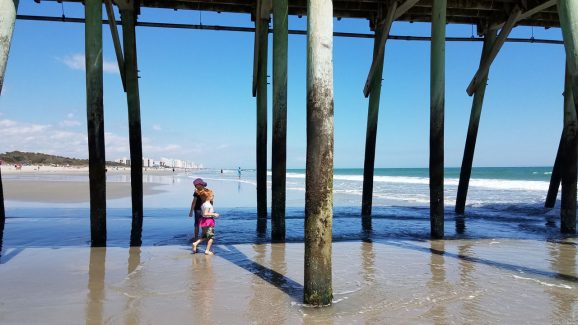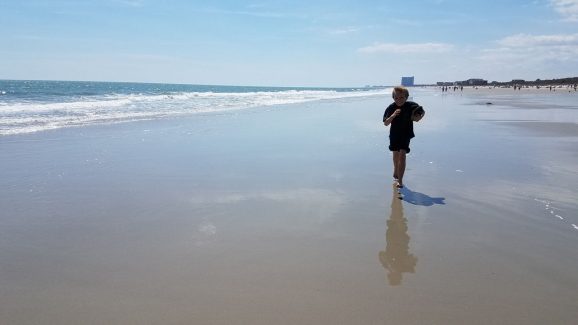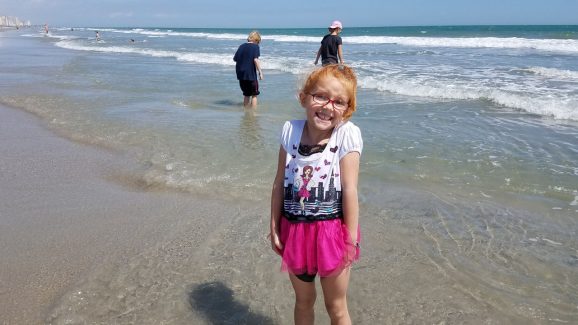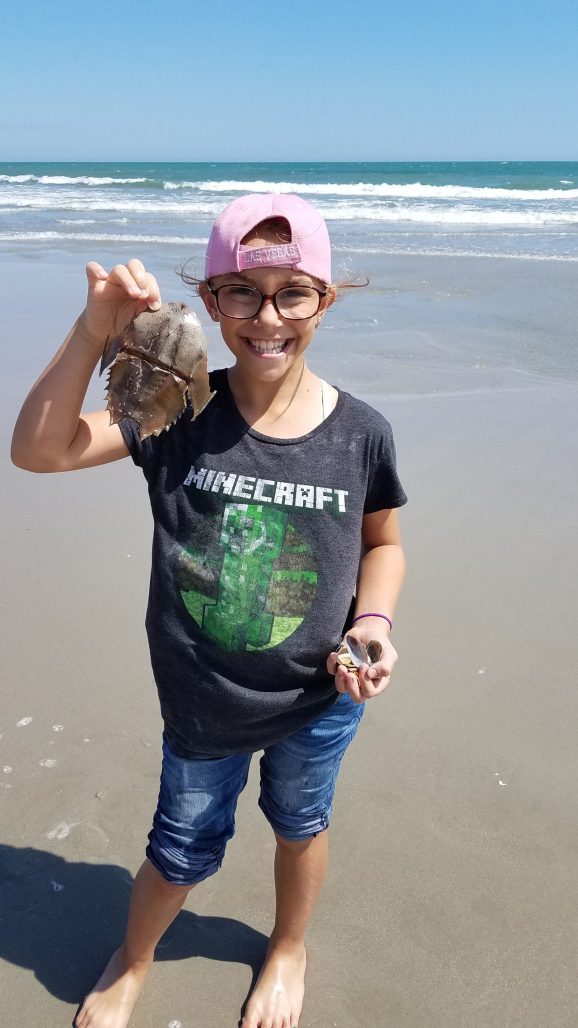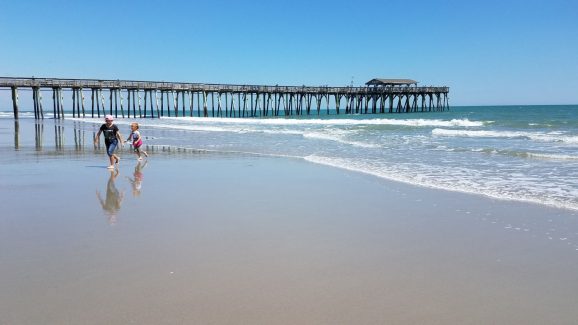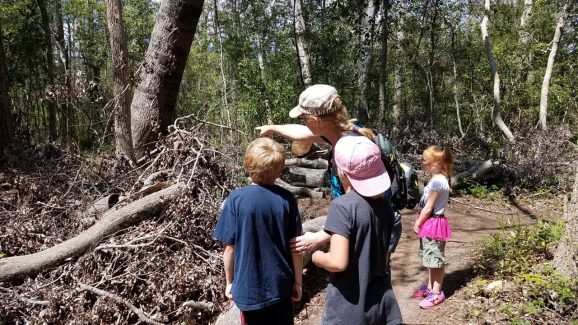 Our only outing while we stayed at Myrtle Beach was to Brookgreen Gardens. It's a huge sculpture garden with a small zoo and we all enjoyed exploring there.
Travel Notes:
Charleston:
You can park at the Visitor Center and ride the free bus system around town. You can also walk most places from the Visitor Center within about 20 minutes.
Best Place to Eat: Swig & Swine BBQ, Charleston and Summerville
Myrtle Beach State Park
Fishing on the pier doesn't require a fishing license, but there's a $5 daily fee.
Myrtle Beach State Park patch: You have to be there for at least two of the ranger presentations, which only take place Thursday through Sunday.