Salt Lake City
Ok, so we're getting a little behind on the blog. After visiting dad's house in Idaho, we went to Salt Lake for a few weeks to visit Angie's mom. Angie attended a big essential oil convention for three days followed by a three day class to become a Certified Health Coach. (If you'd like more information, you can contact Angie).
While in Salt Lake, we made a visit to Temple Square, had a great time at the Museum of Natural Curiosity, and shot a hole in some hand-made chainmail (who would have thought it couldn't take a .40 from 15 yards?!).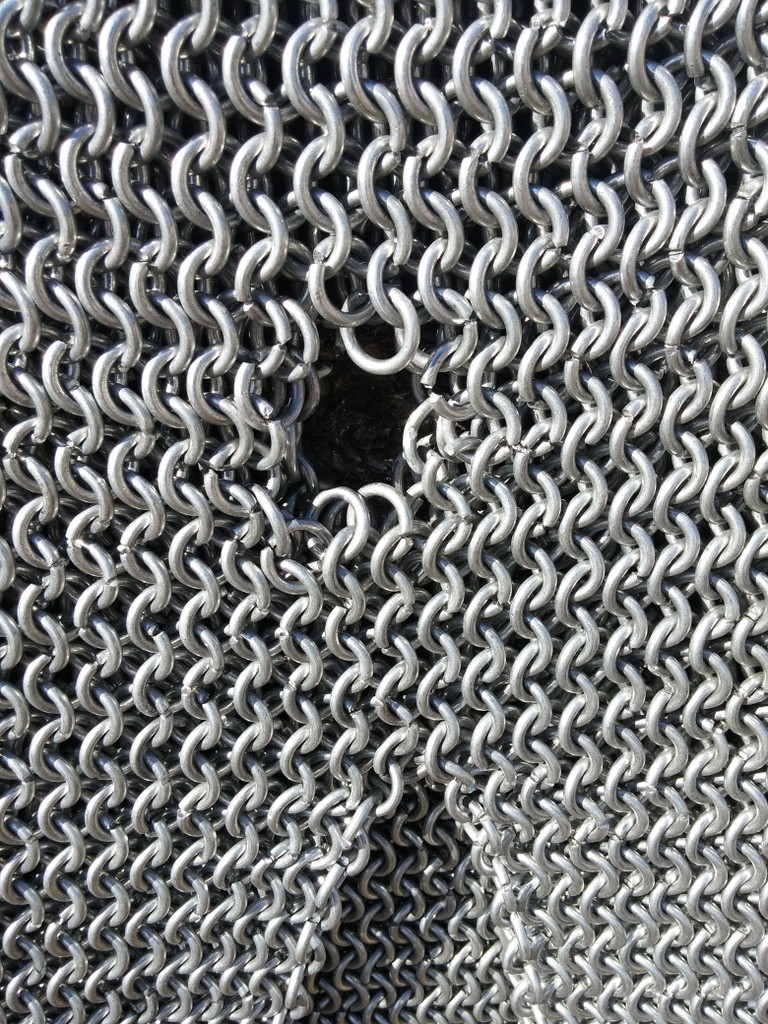 Temple Square
Museum of Natural Curiosity
This was a great stop for a roadschooling field trip. It's a great kids museum located in Lehi, Utah. There are all kinds of hands on exhibits for them to climb on, play with, and learn about.
Getting Back on the Road
We had a bit of a rough start getting back on the road after visiting Salt Lake, but we were blessed to discover all the problems before they turned into major issues. Hopefully we'll get to enjoy a spell of smooth sailing after this. These are the problems we ran into getting started on the road again:
A few days before loading the 5th wheel back up, I noticed another bubble in one of the tires. This was the third time on this trip and the third of the original four tires on our 5th wheel to have this problem. I took it into Les Schwab again and decided to just replace it and the remaining original tire. All four tires are now new, 10-ply TowMax STRs instead of the 8-ply TowMaxs that came with the trailer.
As I was pulling the 5th wheel into a convenient parking spot to load it up, I hit a low tree branch and broke the skylight over our shower. I didn't realize it at the time, but the morning we were leaving for southern Utah, I decided to climb on the roof to inspect it and noticed the break. We called around to about 10 different RV repair shops before finding a place that could get the right size skylight in that day. It delayed us by a couple hours, but we were able to go pick up the new skylight, which I installed that night at Bryce Canyon.
After picking up the new skylight, we stopped at a gas station to fill up with diesel and dump our tanks. As I was pumping fuel, I noticed a hissing noise. You got it, one of the 5th wheel tires was leaking, and it wasn't a slow leak. I quickly found the culprit, a screw in the tread. It must have happened either right before or while pulling into the gas station. Luckily there was free air right next to us and a Les Schwab about 2 miles away, so I filled the tire back up and we hightailed it to Les Schwab. We made it there with about 40 psi left in the tire and the crew at Les Schwab got right on fixing it. We were back on the road in about 45 minutes.
Since we were so late leaving Salt Lake due to the broken skylight and screw in the tire, we didn't get to Bryce Canyon until about 4:30pm. Since we were trying to get a first-come, first-serve site, that was a little stressful. After driving around two campsites, we lucked out and found a spot that was open for one night. We had to move to a different site the next morning, but at least we had one.
The next morning at Bryce, while hooking up the trailer to move to a different spot at the campsite, our driver side landing gear broke. It's the Adwood brand with a motor on the passenger side and a drive rod that goes across the trailer to power the driver side. When I took the cover off the gear box, I found the vertical shaft that connects to the main gear had snapped. Dang Gina! Need a completely new landing leg to fix that. We'll see how it goes with Jayco's warranty process on this one. Anyway, I used a bottle jack to get the 5th wheel onto the truck. Then I called around and found a guy in Capitol Reef who could order the new landing leg and fix it for us. Since I've had trouble with this setup twice before, I decided to change to a dual motor system with 10,000 lbs capacity as opposed to keeping the old single-motor system with 6,000 lbs. I always felt like it was overloaded and undersized for our trailer. We'll see how the new system works when we get it installed tomorrow.
All in all, we had a pretty crummy couple days getting back on the road, but it all could have been so much worse if we hadn't happened to catch the problems when we did. We are grateful for everything turning out OK in the end. The new skylight is in, tires are fixed, and landing gear is on a Fedex truck to be delivered and installed tomorrow.
Bryce Canyon National Park
Bryce Canyon National Park was a wonderful and beautiful place to visit. We got up early to watch the sun rise over the canyon. What a wonderful site! Bryce is a unique place with lots of rock formations (called hoodoos) left behind by frost erosion. This was a good first stop on our loop of the Utah national parks.