July 27-29, 2015
Washington is the third state we've visited since starting our long trip at the end of April. Our first stop–Mount Rainier! There is a nice little campground just a few miles west of the Mount Rainier National Park entrance that's free if you have a Washington State Discover Pass. So, we paid $30 for the Discover Pass and had a couple nights at the Sahara Creek DNR Horse Camp. This was really a nice campground. There are no hookups and no dump station, but there is fresh water and toilets. This was a very quiet place to camp nestled among the pine trees and away from a lot of the tourists. And it was nearly empty when we stayed, so we really enjoyed the serenity.
Sculpture Park
One neat discovery near the campground was a free Sculpture Park. It's definitely worth a stop if you're ever in the area. There are life size horses, deer, giraffes, and other animals, trains, motorcycles, and lots of other creations, all made from scraps of wood or metal. Really a neat place to walk through and enjoy.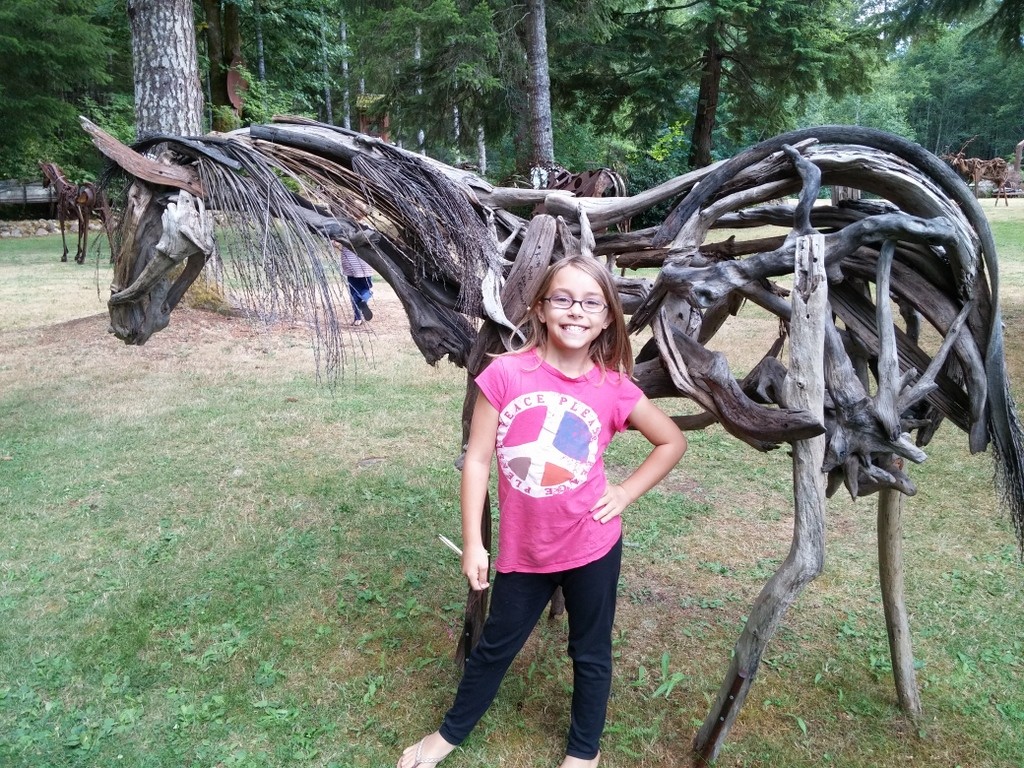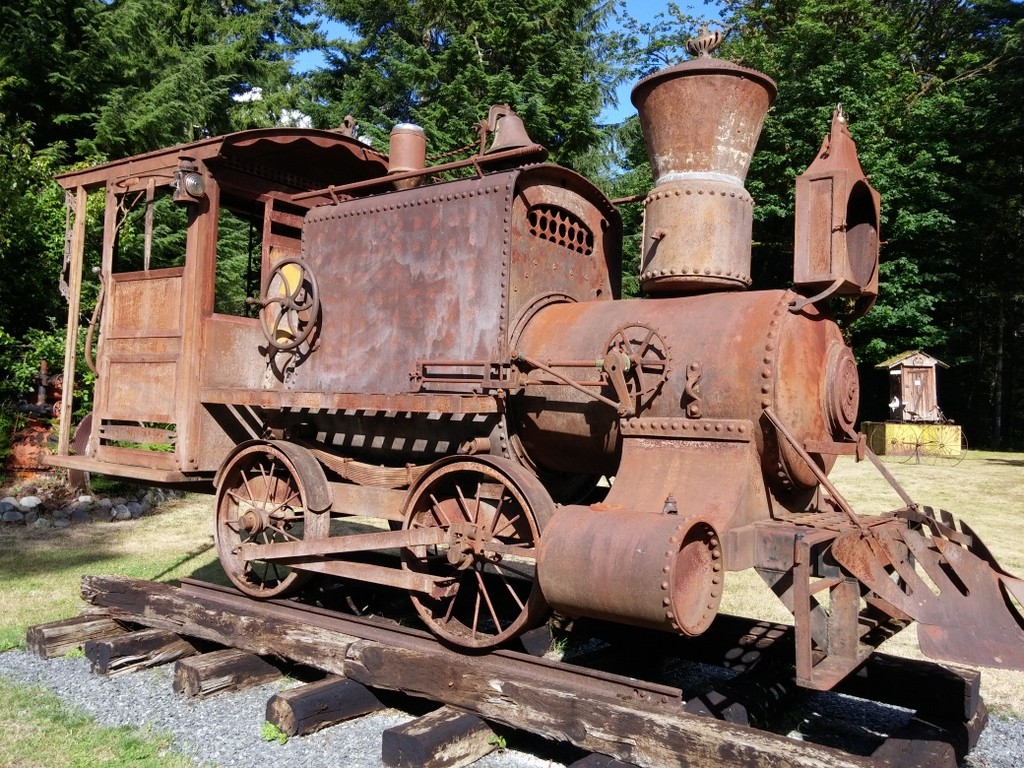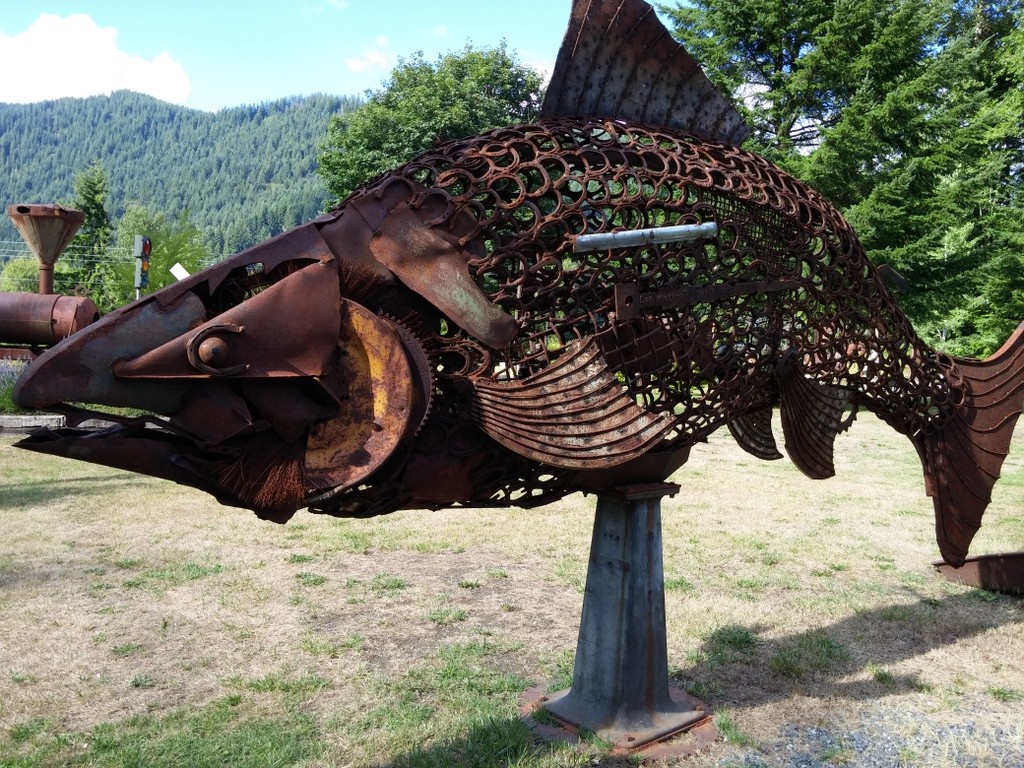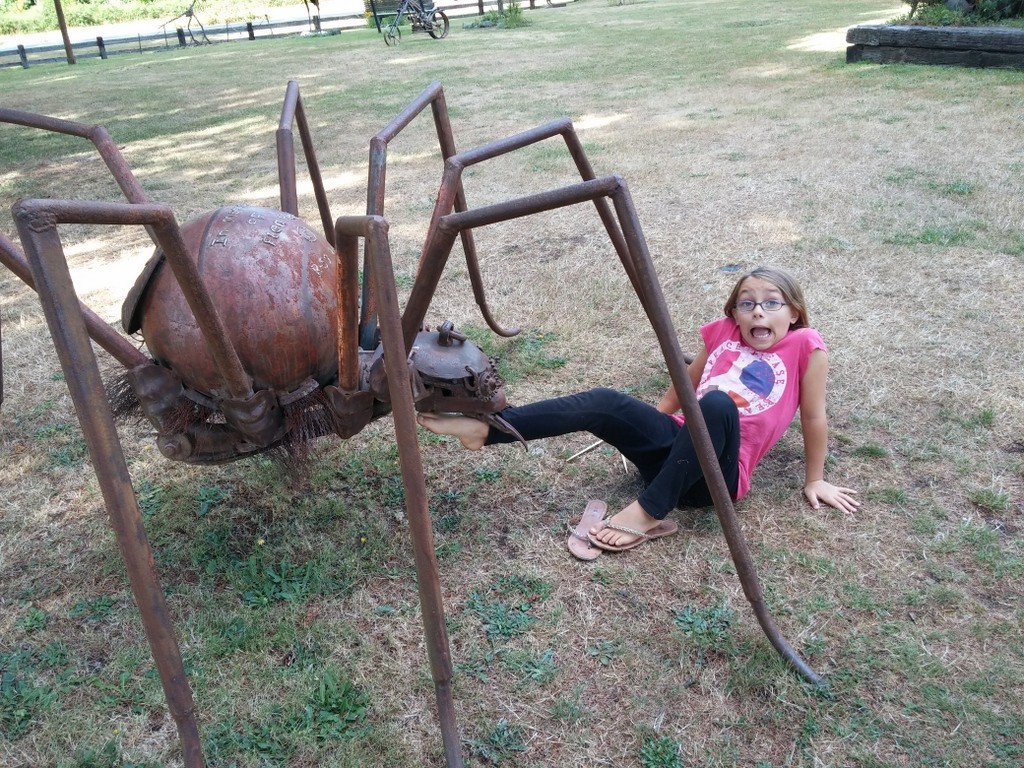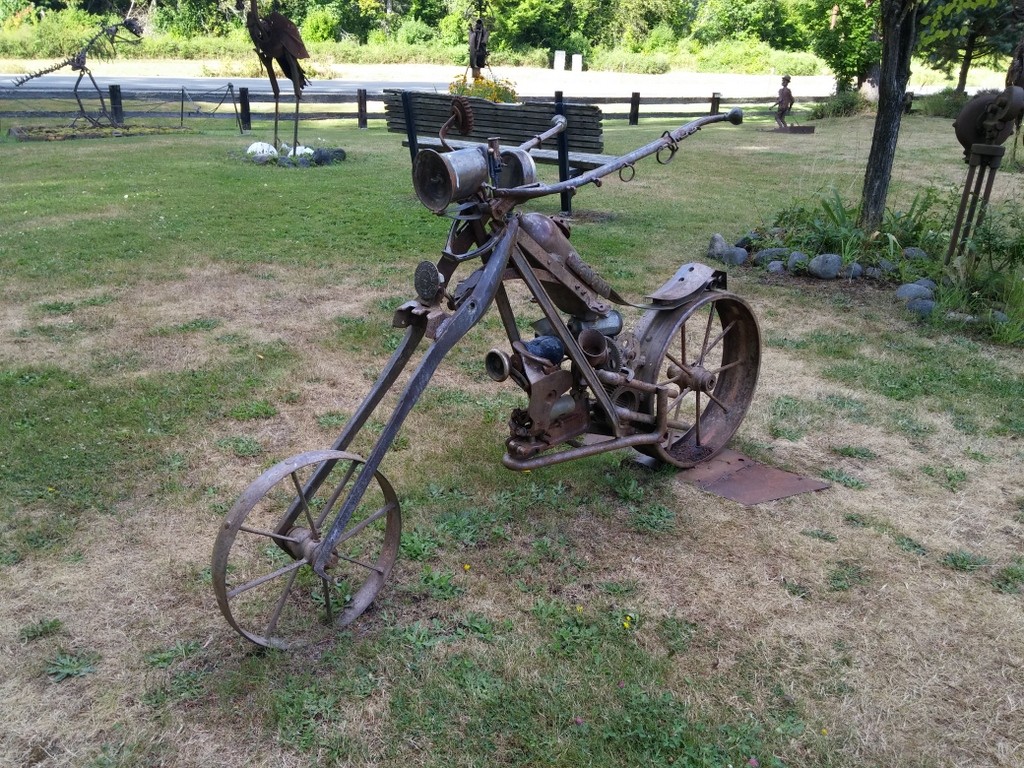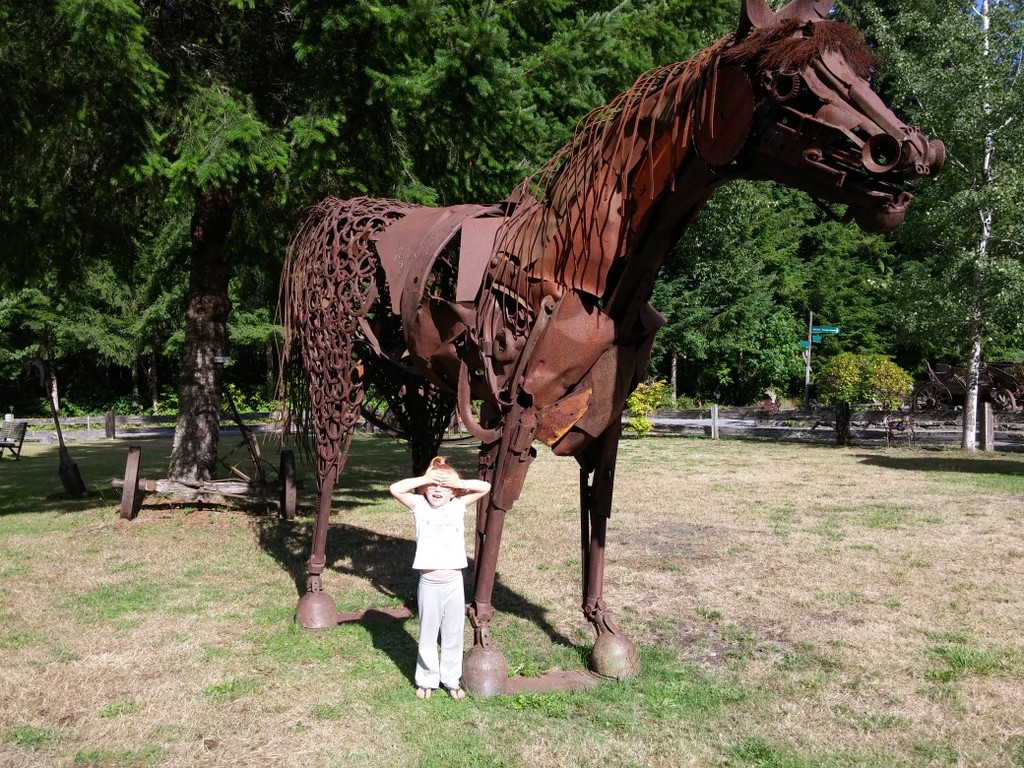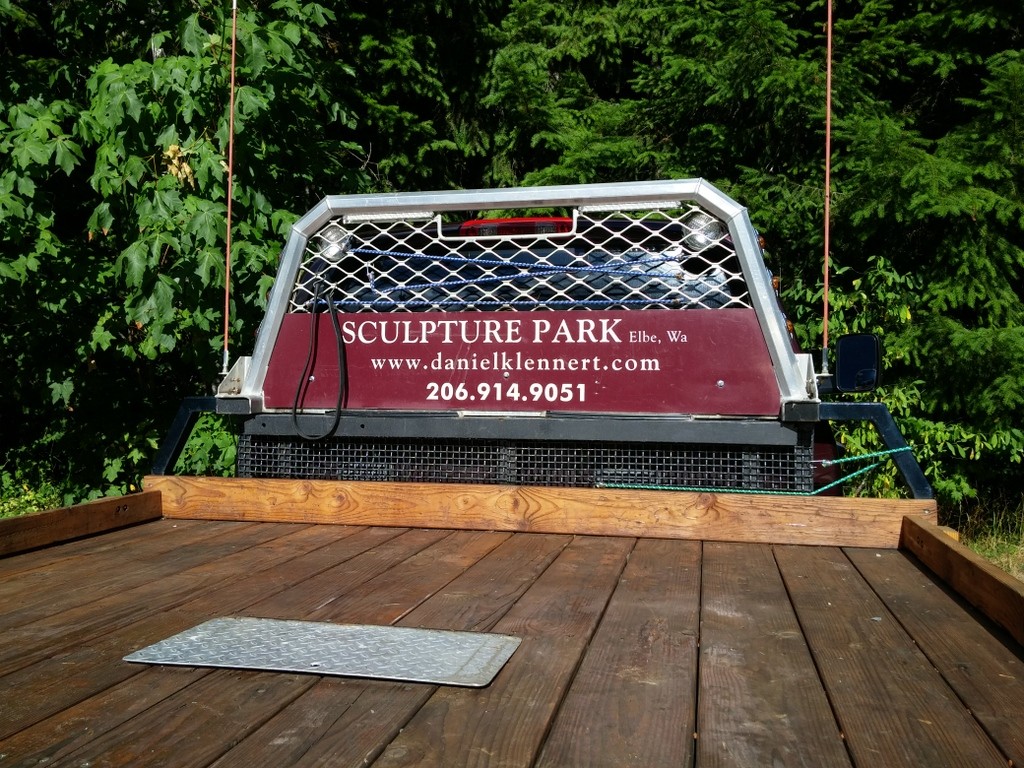 Mount Rainier National Park
We spent Tuesday the 28th driving through Mount Rainier National Park, with a few stops to hike along the way. Mount Rainier is another volcanic peak covered in glaciers. It is so massive it creates its own weather system. Throughout the day we watched as clouds formed on the mountain then slowly blew away. At one point we could also see Mount St. Helen in the distance.
I think I overdid it with Angie and the kids on the drive through the park, though. It turned out to be a very long day in the truck. We spent about 10 hours out exploring the park, most of it driving. They were pretty well worn out by the end of the day when we finally got back to our trailer.