July 29-31, 2015
Seattle is really a fun city. There is so much to do there, but we only had one full day to explore, so we tried to hit as many of the major highlights as we could cram in. We started the day by visiting the Pike Place Market and just walking around for an hour. This large farmer's market is famous for the fish mongers who toss big salmon around when people order it. There are also lots of little shops to look through and good food to buy. I got some fake snot from a magic shop and had fun grossing the kids out.
Then we walked 10 blocks to the Columbia Center Sky View Observatory. The Columbia Center is the tallest building in Washington and the second tallest on the West Coast. We rode a very fast elevator to the 74th floor and enjoyed amazing views of the city.
Another 10 blocks of walking included the Seattle City Public Library and taking in the streets and architecture of the big city. Then we hopped on the monorail and rode over to the Seattle Center, site of the 1964 World's Fair and home of the famous Space Needle. There's a huge jungle gym there the kids had a blast climbing all over.
The highlight of the day was visiting the EMP Museum. They just happened to be showing a Star Wars costume exhibit with many original costumes from all six Star Wars films. This is the first time these costumes have been displayed since filming. Since we're all Star Wars fans, this was something we really ate up. The rest of the museum was fun too, with exhibits of props from science fiction, fantasy, and horror films and various music exhibits. The kids got a big surprise watching the Michael Jackson Thriller short film on the big screen.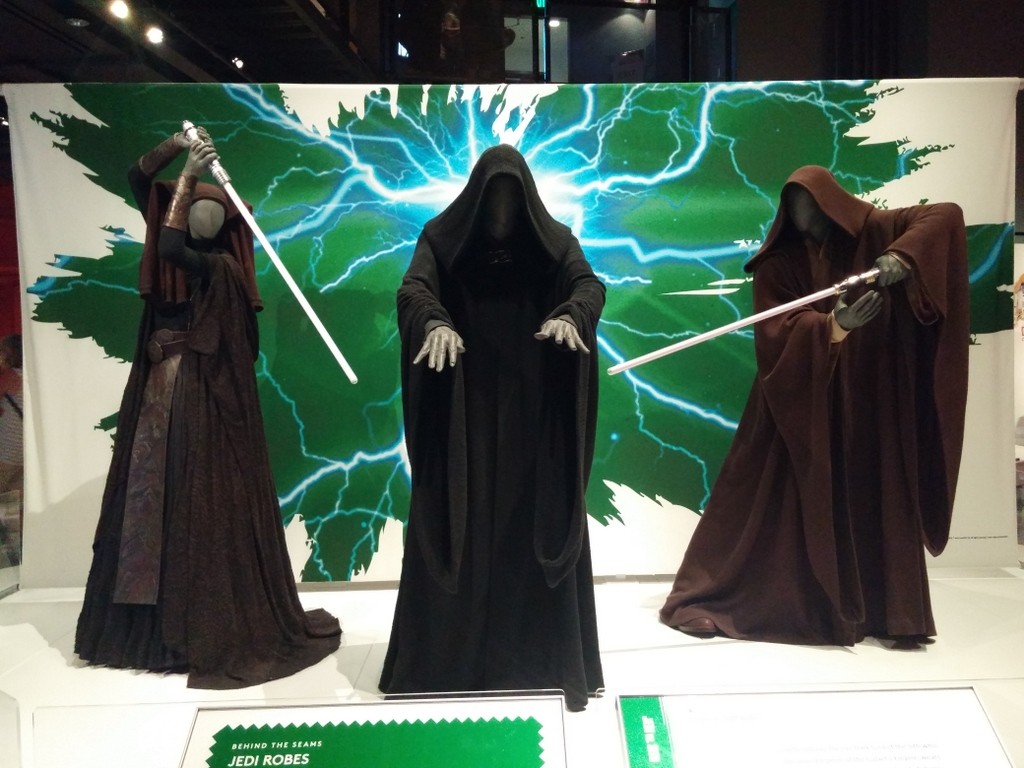 After the museum, we found a kaiten sushi restaurant called Ten Sushi. This type of sushi restaurant features a conveyor belt that goes around the restaurant with a variety of sushi plates. When you see something you want, you just grab it off the conveyor belt and eat. At the end of the meal, they tally up your tab by counting the plates. This was a fun experience reminiscent of our three years living in Okinawa, Japan. The sushi was very good and we'd definitely eat there again next time we're in Seattle.