May 22-28, 2015
After Disneyland, we decided to drive north to see Hearst Castle. It was a pretty drive along the coast from LA to our next campsite at Camp San Luis Obispo, the first California Army National Guard base. As we were nearing the base, we noticed several tall hilltops standing alone. We later learned they are called the Nine Sisters, a nearly straight line of nine peaks that were ancient volcanoes. As we drove into our campsite, Nathan looked at the one next to us and named it Mount Climbupandfalloffit. We all had a good laugh about it.
Hearst Castle turned out to be quite the site. It's almost unbelievable that one man had the personal financial means to build such an outlandish estate.
We also visited Morro Rock, a huge rocky hill that juts out of the Morro Bay and is known as the Pacific Ocean's "Rock of Gibraltar". We didn't know it at the time, but just a week later, we would be climbing another big rock called Moro Rock, this time at Sequoia National Park.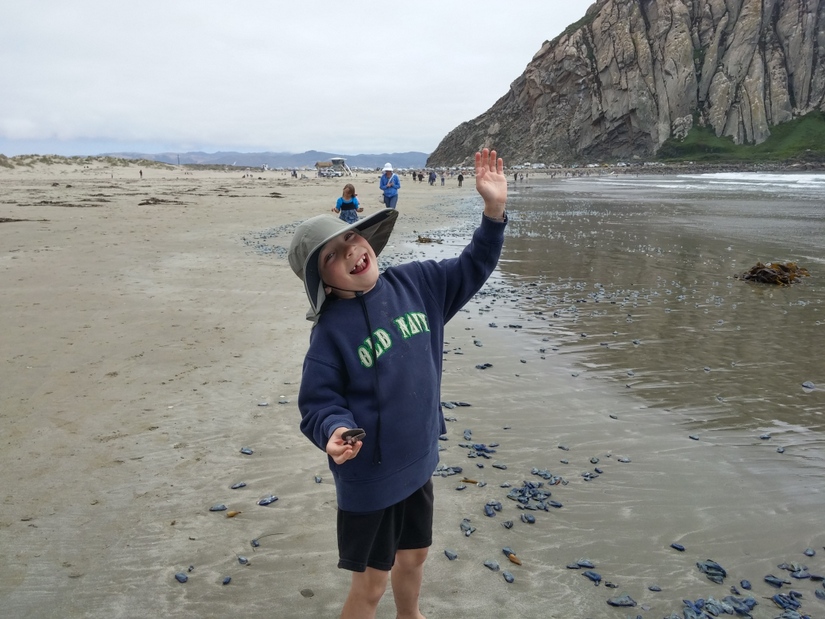 We stopped at Lemoore Naval Air Station for a few days on the way to Sequoia. It was a catch-up-on-laundry type of stop. Abby and I got some bowling in. And we saw the longest 5th wheel ever. No windows, just a door. Looks like it might have room for a couple cars inside. I wonder what is really in there?