Kennedy Space Center has been on my bucket list since I was a kid. What kid hasn't dreamed about being an astronaut?
While I was growing up, the space shuttle program was in full swing, the Hubble Telescope was a shiny new toy that needed new glasses, and the International Space Station was still in the planning stages. I remember watching shuttle launches on tv in the early 80s, before they became too routine for regular news coverage. Even though I was only 6 when the Challenger blew up, I vividly remember watching it and hearing about the subsequent investigation into the cause.
So when we had a chance to visit Kennedy Space Center, it was an opportunity not to be missed!
Even more exciting was the launch schedule. There was a rocket launch planned for the evening of March 8, right when we were going to be there!
We got to the Kennedy Space Center on an overcast, slightly rainy Tuesday morning. It turned out to be the perfect day to visit because there weren't any crowds at all.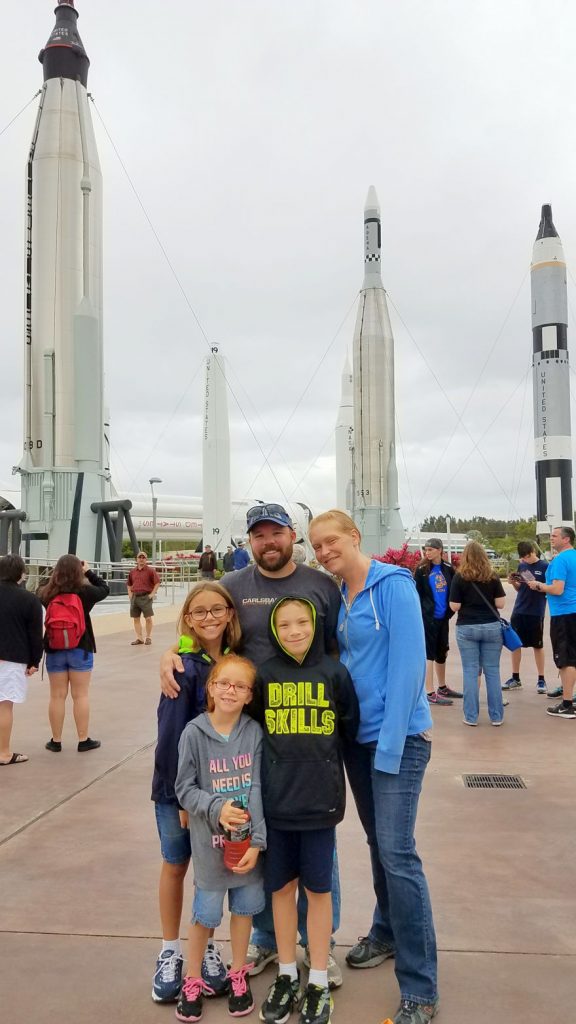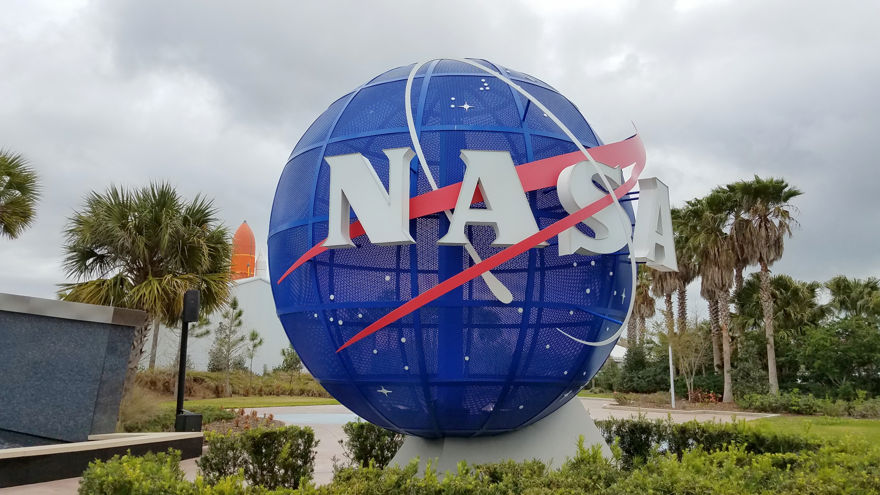 It's kind of a combination between a small theme park, a museum, and a tour. There are lots of things to do, including several IMAX movies, static displays, interactive exhibits, live briefings, and a bus tour to the real working space center complex. This was an excellent field trip for the kids, who got to learn all about the space shuttle program and NASA's next space-capable vehicle, the Orion and SLS.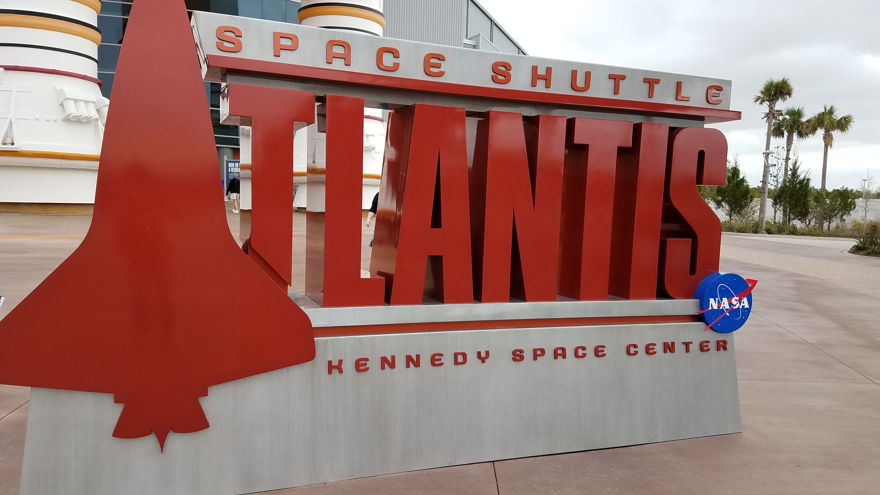 After getting through the ticket gate, our first stop was to see the space shuttle Atlantis. The people who planned this out really did a great job. You don't just walk in and see the Atlantis. Instead, you go through a series of rooms with videos and music that talk about the shuttle program and really build up the suspense before the big reveal where you see the Atlantis in all its glory. The whole thing is excellent and really heightens the emotions and intensity of the visit.
You can actually see scorch marks along the black heat tiles on the Atlantis, scars from its 38 trips to space and back. The Atlantis made the final flight of the space shuttle program in 2011, when the program was officially ended.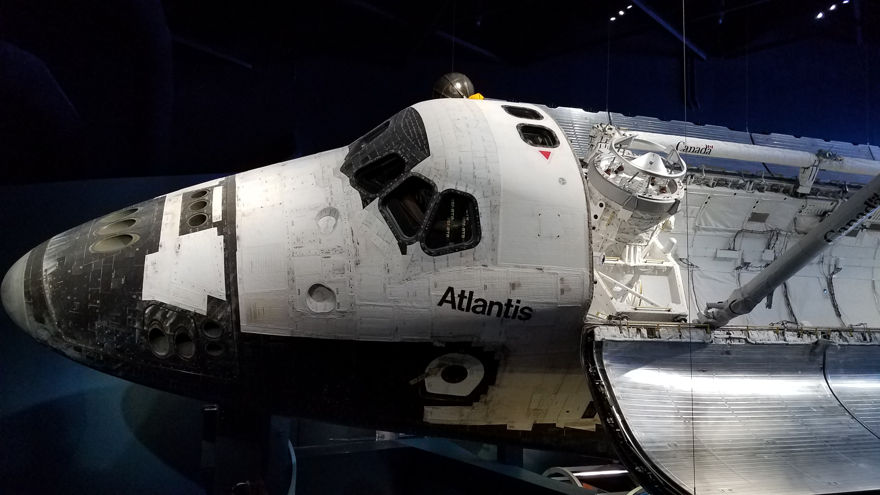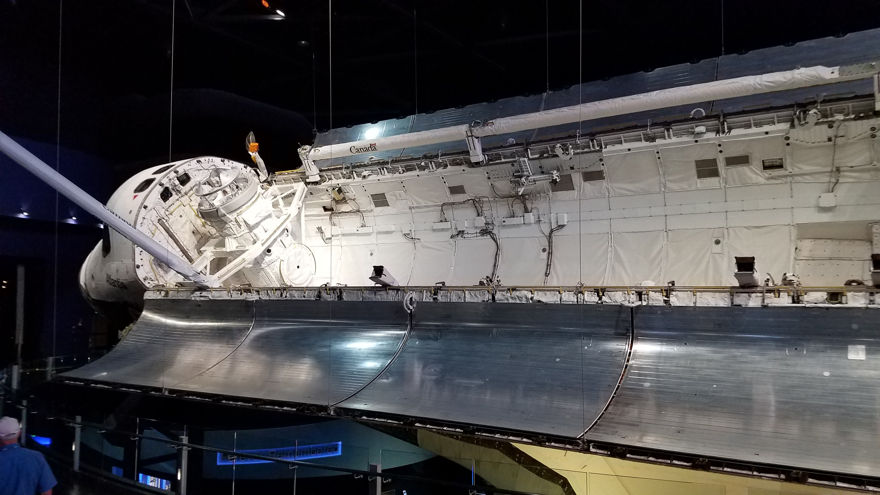 One of the big highlights of our visit was the bus tour to the real working area of Kennedy. We got to drive out past a launch pad, see the crawler transport, and view the huge Vehicle Assembly Building where the massive Saturn V rockets and the space shuttles were assembled prior to launch.
We were hoping to watch a rocket launch on Wednesday, but it ended up being postponed until the next week. So we went to Cocoa Beach and met up with our friends the Todds instead.