Have you ever heard of the Colorado National Monument?
No?
Well, neither had we. Thank you to Google Maps, as we were planning the route from Vernal, UT to Cortez, CO (to see Mesa Verde – post on this coming soon), we spotted this place near the halfway point. It's right next to Grand Junction, Colorado on the I-70.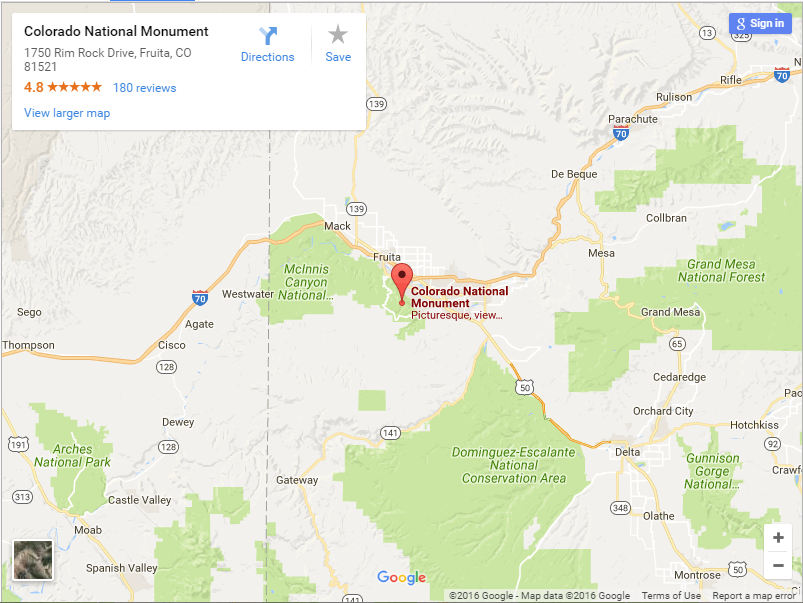 Since we don't like to drive more than about 3 hours in a day (that's 3 hours google maps time…more like 5-6 hours driving with kids and pulling a 5th wheel), we decided Grand Junction would be a perfect place to stop. And since we were there anyway, why not take an extra day so we could visit the Colorado National Monument?
This place was an amazing drive! It's a big long mesa full of canyons and rock formations, lots of layers and colors, and you get to drive along the rim of the whole thing. There are plenty of places to stop and take in the view, plus all kinds of trails for hiking.
The kids' favorite hike was "Devil's Kitchen". It's about 2 miles round trip and they got to climb up and around and over all kinds of rocks and formations. Of course, Angie and I were freaking out the whole time worried they'd fall or go over an edge somewhere, especially with the way Abby can't hold still for 2 seconds and Nathan likes to hop around and not pay attention. Maybe doing things like this is why I'm suddenly getting gray hairs in my beard? Just kidding, we had a great time (in between panicking).
This might be one of the most scenic drives we've done anywhere. It's really a great place to visit. If you're ever taking I-70 through Colorado, make sure to take the time to stop and drive through the Monument. It takes about an hour if you don't stop to admire the views or do any hiking.
Oh, and we also saw a herd of bighorn sheep. Two of the rams were even butting heads with each other, so that was fun to watch.