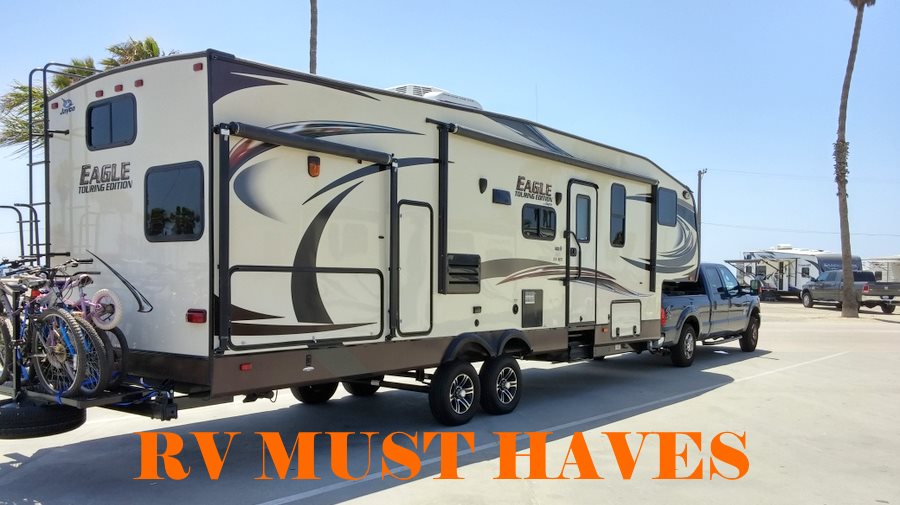 RVers have a unique need for gadgets that save power, make life easier, and reduce the amount of gear they carry. As full-time RVers, we've put together this list of our top 10 must have RV gadgets.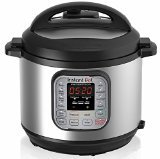 The Instant Pot replaces your slow cooker, crock pot, rice maker, pressure cooker, steamer, and yogurt maker. It can saute and brown, steam, and warm. And it does it all more quickly and efficiently than the devices it replaces, saving up to 70% of the cooking time required for most foods and reducing power consumption.
This is the perfect kitchen gadget for RVers, replacing all those other devices and making it easy to create delicious meals without a big mess.
We like using the pressure cooker function to make tender, juicy pot roasts in just an hour or two. It's also perfect for making perfect shredded chicken or BBQ pulled pork. The rice cooker function works as well as any rice cooker and makes excellent white or brown rice. We love that you can saute onions and garlic or brown meat right in the same pot, then turn it on slow cook without having to use a different pan.
This is our top pick kitchen accessory that all RVers must have.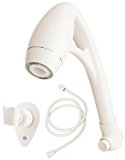 Typical RV shower heads don't work very well, especially if you have low water pressure at the campsite. The Oxygenics shower head solves this problem by putting out consistent water flow, even when you have low water pressure. This makes the shower feel much more like a normal shower. Even though it puts out a nice, consistent flow of water, it injects a lot of air into the stream so it actually uses only 2 gallons per minute maximum. It also has a push-button shutoff to help save water while lathering up.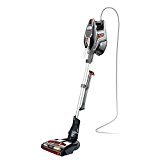 Finding a decent vacuum has been a struggle for us, until we finally got a Shark Rocket. It is less than half the price of a Dyson and sucks like a beast.
Before we got the Shark, we had tried a shop vac, a handheld cordless Black & Decker, and a corded Eureka RapidStep, but none of them worked well enough to keep the carpet clean. We are very happy with the Shark. It's powerful (you can see all the dirt and dust it picks up in the canister), but lightweight and versatile. It is small enough to use in an RV and actually gets the dirt and pet hair out of the carpet.
We like that it can be used as an upright or as a handheld and doesn't require bags. It's light enough for the kids to use (even the 5-year-old). The rotating brush is powerful enough it doesn't bind up on hair and threads and is easy to clean.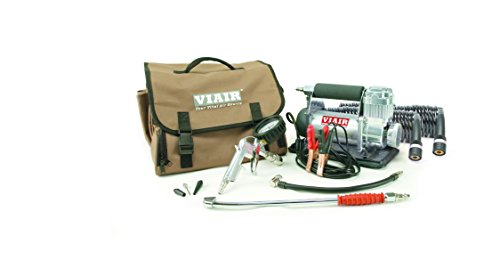 You never know when you'll need to add air to the tires and you need a good portable air compressor to do it. This Viair 40047 RV Portable Air Compressor Kit is powerful enough to handle the higher pressure RV tires up to 150 PSI. It comes with everything necessary to attach it to your battery and easily inflates RV or trailer tires. One of the best ways to prevent premature tire wear and blowouts is to keep your tires properly inflated. We always check our tire pressure before starting out for the day and also use a Tire Pressure Monitor System to keep an eye on them while traveling.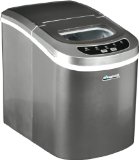 Ice makers are a must have in an RV, especially during the hot summer months. RV freezers are horrible when it comes to making ice, not to mention the lack of space to store ice trays. The water coming from the faucet in an RV is usually tepid at best and can be hot when the hose is sitting in the summer sun. A portable ice maker can produce fresh ice in just a few minutes (usually 5-10 minutes), making water and other drinks more refreshing.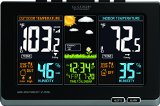 A wireless weather station is a must for monitoring the indoor and outdoor temperature and humidity. The model we have predicts the weather based on barometric pressure. It runs on both batteries and AC power, so it will always work whether you have power or not.
A cell phone booster is definitely a must have for RVers. This device will extend cell phone reception into many areas where you couldn't get reliable reception before. It works by amplifying the signal from a cell tower to your cell phone, often providing 2-3 bars stronger signal than without the booster. There are two models that will work well for RVers, depending on the use case.
We use the cradle mount version in our tow vehicle while driving, then move it inside the 5th wheel if we need it while stopped. We've found it works much better with this 12-inch antenna.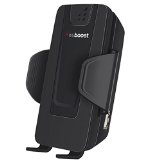 The cradle mount version works for 1 cell phone, which must be placed in the cradle. It works better with this 12-inch antenna instead of the smaller 4-inch one it comes with.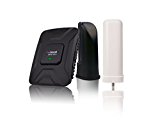 The RV version is permanently installed in your RV or trailer and works for multiple cellphones, tablets, and hotspots at the same time. The signal is boosted throughout the entire RV with no need to place anything in a cradle.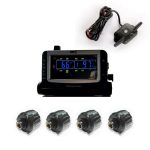 Tire blowouts can cause thousands of dollars of damage to an RV, not to mention put you in danger of a serious accident. A tire pressure monitoring system (TPMS) is a must have for helping prevent blowouts. Many blowouts are caused by low tire pressure, which causes the tire to overheat and fail. TPMS systems monitor both the air pressure and temperature of the tires and alert you if there is a problem.
We recommend the TST-507 TPMS system. We've been using it for over 20,000 miles and it has worked flawlessly.
We've also put together an article about TPMS systems, including a comparison chart of the top 4 systems.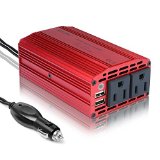 A small power inverter is perfect for using a laptop or TV when you don't have an electrical hookup. Whenever we're boondocking and don't want to start the generator just to charge a laptop or watch a movie, we use a small inverter. It plugs into the 12 volt DC (AKA cigarette lighter) plug in our 5th wheel, then we plug the TV or laptop power cord into the inverter. This lets us use a regular TV off battery power!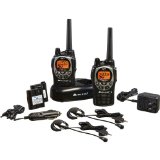 Two-way radios are a great way to keep in touch. We use them for backing up the 5th wheel, which makes it a lot easier than trying to use arm signals or yelling back and forth. They're also handy when we're in an area with bad cell phone reception and one of us goes on a hike or fishing or something. We like the Midland GXT1000VP4 36-Mile 50-Channel FRS/GMRS Two-Way Radio kit.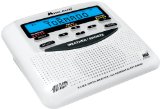 An NOAA weather alert radio can receive emergency alerts from the National Oceanic and Atmospheric Administration (NOAA) emergency warning system. This system covers 93% of the United States and provides warnings for extreme weather including lightning, tsunamis, tornadoes, flash floods, hurricanes, extreme wind, and more. This is especially important if you're camping out in the middle of nowhere and don't have reliable cell phone reception to warn you of severe weather.
What are your top RV gadgets?
What are your favorite RV gadgets? We're always looking for ways to reduce weight, reduce power, and improve our lifestyle. Leave us a comment if you have any additions to this list!